Eagles WR DeVonta Smith was quick to mark his presence in the NFC Championship game between the Eagles and the 49ers by taking a stunning one-handed catch during a 'bold' 4th down in the Eagles' opening drive led by QB Jalen Hurts. Soon enough, the replays showed that the catch was incomplete since the ball touched the turf but since the 49ers didn't review, it was adjudged a 'fair' catch.
The Eagles went on to take their chance and score a touchdown in the opening drive to take an early 7-0 lead. Philadelphia has been the best team in the league this season when it comes to scoring in the opening drive. Jalen Hurts made sure they did justice to this by a gutsy 4th downplay instead of punting the football. This bold move by the Eagles' offense made their intentions clear and set the tone perfectly for the game.
The one-handed catch by Smith leaping in the air was spectacular but he lost control of the ball while coming down and in replays, it was clear that the ball touched the field. The WR even signaled the team to hurry up fast for the next play so that the Niners didn't have enough time to challenge the call. Weirdly, Kyle Shanahan decided not to review it despite Smith's antics after catching the ball.
Explore further: Georgia Bulldogs QB Stetson Bennett arrested for being DRUNK in Texas
Fans call out DeVonta Smith's sportsman spirit in claiming an incomplete catch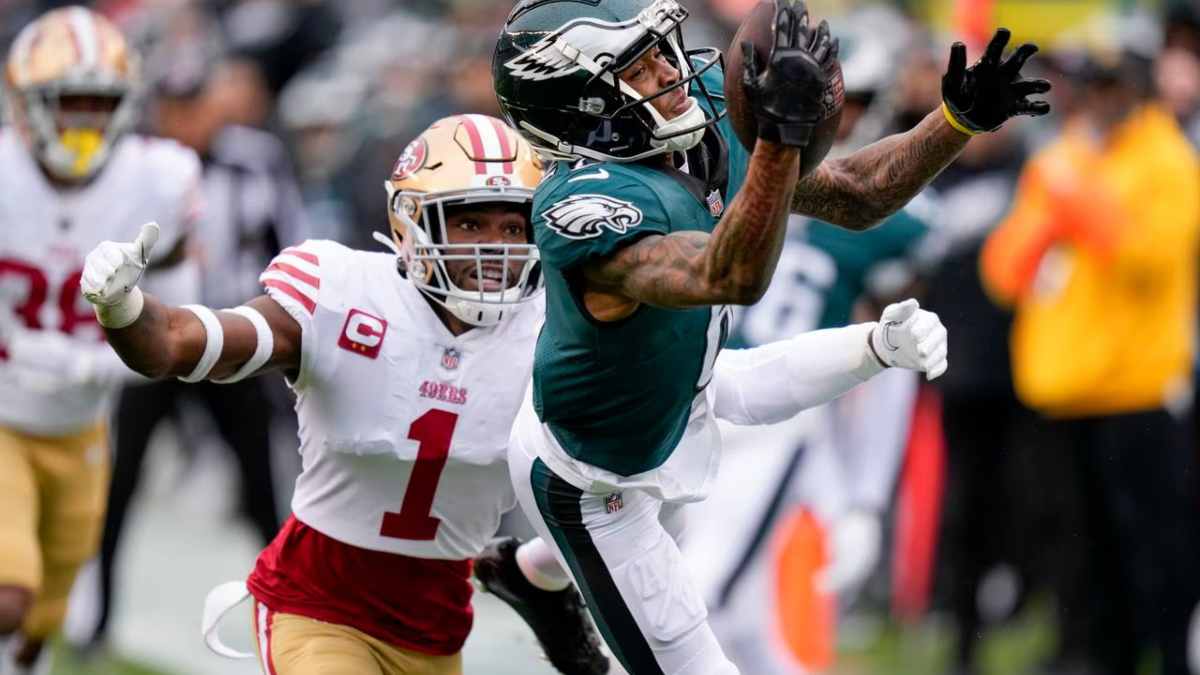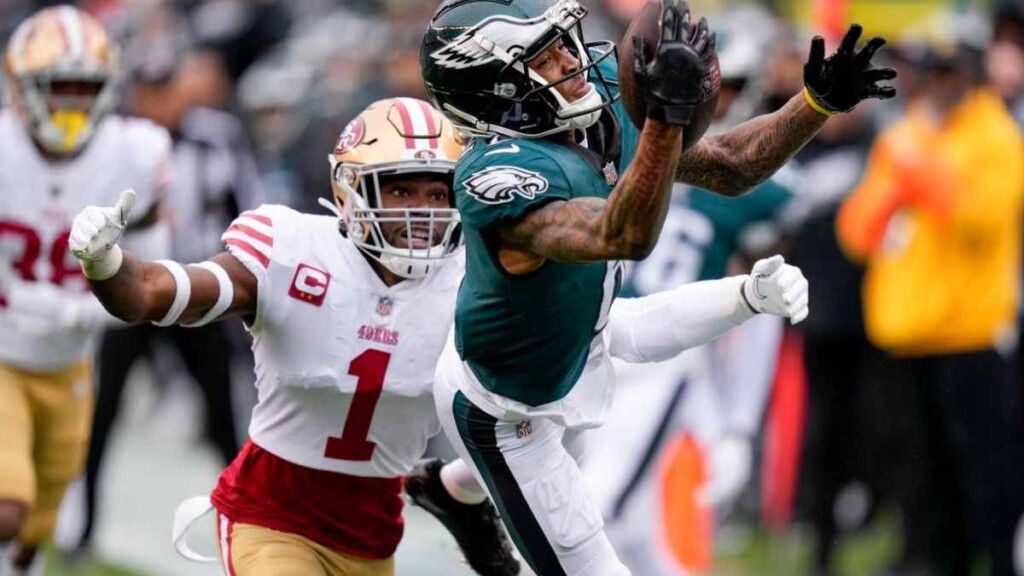 NFL fans on social media got into a heated debate and eventually settled on the conclusion that it was an incomplete catch by DeVonta Smith. They even questioned his game spirit when clearly he knew he hadn't completed the catch. Fans even called the Eagles cheaters but it was the referee who called the play and the 49ers had the option to challenge it but they didn't.
During the first quarter itself, the 49ers' starting QB, rookie Brock Purdy got injured and was ruled out for the game but despite this, the Niners managed to score a touchdown in the second half to draw level at 7-7.
Explore further: "Has to be Tom Brady"- Social Media turns detective as Jeffree Star teases fans with a cryptic picture of his 'NFL boo'
Explore further: "He's definitely great," Sauce Gardner 'doesn't mind' if Aaron Rodgers joins the Jets, believes it'll improve their offense