Justin Fields is currently one of the most talented quarterbacks in the league. The Chicago Bears signal-caller established himself as a true dual-threat quarterback with his remarkable performance in the 2022 season. Apart from his on-field heroics, Fields is also now winning the hearts of Chicago fans with his off-field activities.
The explosive quarterback recently launched a non-profit organization named The Justin Fields organization to help the youth of the Chicago community. And as a first act through his non-profit charity, Fields donated $10,000 to the Special Olympics Illinois. Special Olympics is the world's largest organization for people with disabilities. This is the first donation made by Fields' new charitable organization.
"The foundation really came from just trying to help the community, trying to strengthen the community in all areas," Fields told Fox32 Chicago about his charity. "I really just wanted to do that through grants in areas of youth empowerment, leadership development, scholastic achievement, and health and wellness. [This is] the first opportunity we got and we're definitely excited for it, so it's an awesome opportunity for sure."
The Bears' franchise Fields shows exceptional leadership qualities both on and off the football field. However, it seems like he still hasn't convinced some football fans that he has the potential to become a franchise quarterback in the NFL.
Related: When will Von Miller return to the NFL in 2023 following his ACL injury scare?
Social media clowns the Bears QB Justin Fields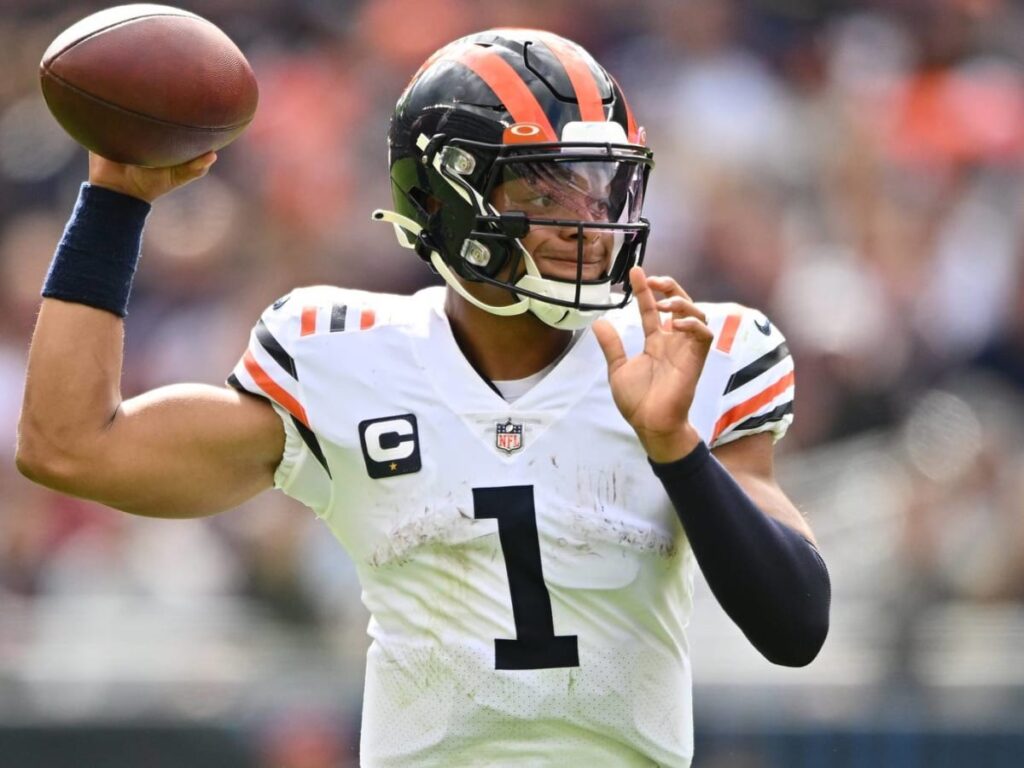 Despite his generous charity donation to the Special Olympics Illinois, the Chicago Bears franchise QB Justin Fields got clowned on social media. It looks like the fans aren't sold on Fields' potential to lead a franchise as some fans labeled him a bust after two years in the league. Check out some of the reactions below!
The Ohio State product Justin Fields was drafted by the Bears as the 11th overall pick in the 2021 NFL Draft. During his rookie year in Chicago, Fields initially sat behind the veteran QB Andy Dalton and learned the playbook before eventually taking over the starting QB job. He started 10 games during his rookie campaign and showed some flashes.
However, during his second year in the league, Fields quickly adjusted to the pace of the NFL and had a remarkable outing as he accounted for 3,385 total yards and 27 total touchdowns. His rushing ability was on full display in the 2022 season.
And now, Fields has finally got a true number 1 receiver as the Bears acquired WR DJ Moore in a trade with the Carolina Panthers. Moore might help Fields bring out his full potential in the passing game in the upcoming season.
Do follow us on: Facebook | Instagram | Twitter
In case you missed it!