Five years later, the Philadelphia Eagles have yet another shot at the Super Bowl crown. This time with the combination of an upcoming quarterback in Jalen Hurts and an adventurous coach in Nick Sirianni.
Facing up against the Kansas City Chiefs who will be propelled by unarguably the NFL's best quarterback at the moment in Patrick Mahomes will be no easy task but the Eagles will have the self belief that they can take the Super Bowl LVII title back home.
The Eagles defeated the visiting San Francisco 49ers team at the Lincoln Financial Field to take home the NFC Championship. They defeated the 49ers comprehensively in a 31-7 victory.
Read Further- WATCH: "Imma smoke one for you," Chiefs' Juan Thornhill brutally trolls Eli Apple with cigar celebration after victory against the Bengals
Taylor Sirianni's antics in press conference captivates everyone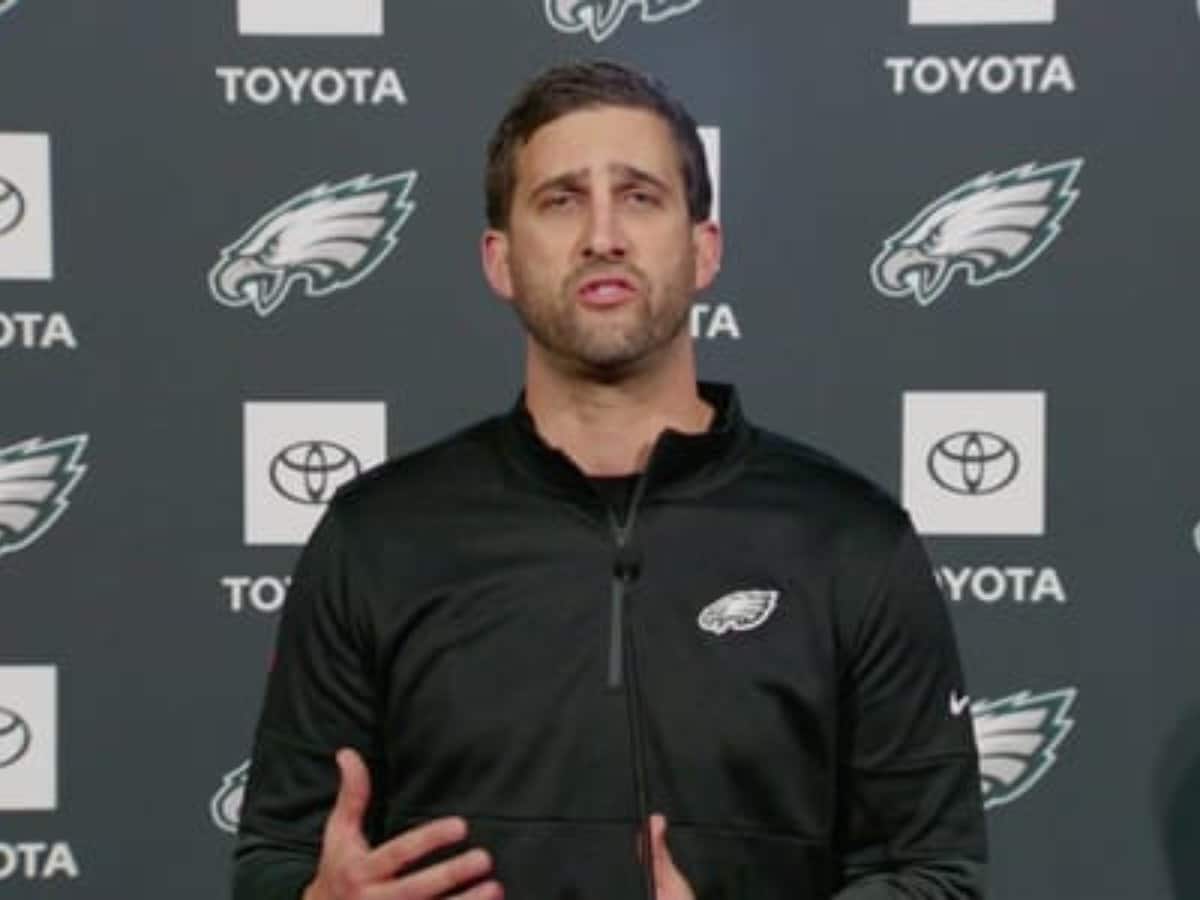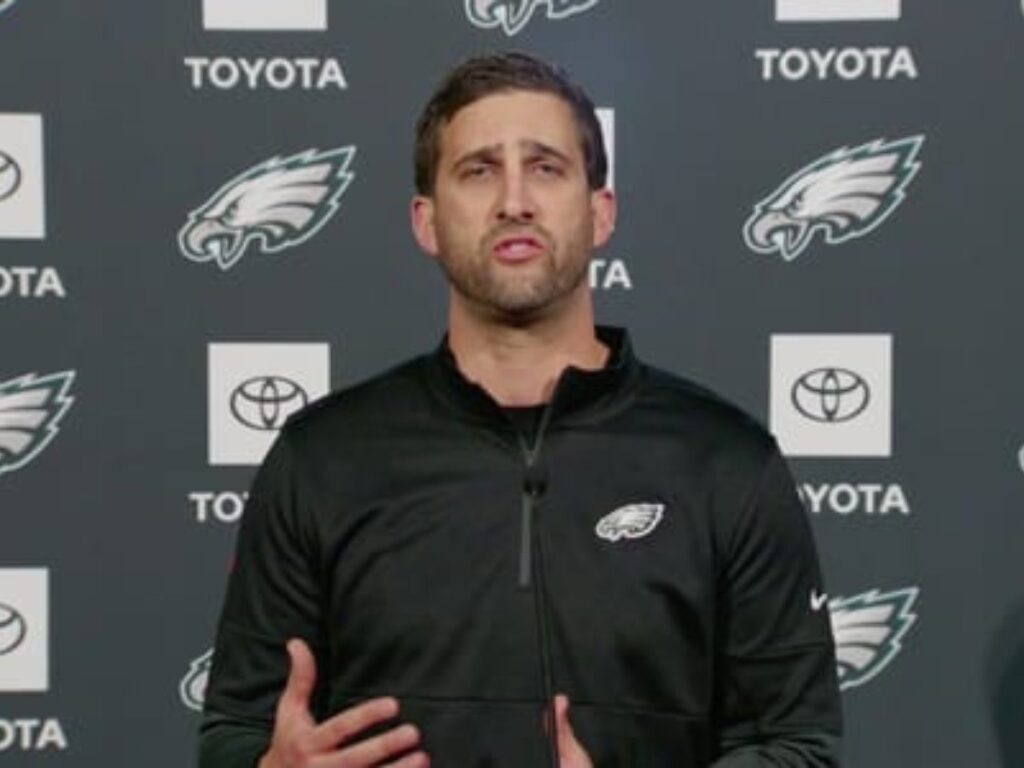 Nick Sirianni the head coach of the Philadelphia Eagles was joined in his press conference by his three kids after they defeated the San Francisco 49ers. Jacob, his seven-year-old son, Taylor, his five-year-old daughter, and Miles, his two-year-old son all joined their dad.
While Nick Sirianni was focused on giving praise to his players for a job well done against the 49ers, daughter Taylor had other plans! Taylor was seen doing a funny impression of her dad and acting as a sign language translator. While the rest of the kids appear to be quiet, Taylor is more interested in making hand gestures and replicate her father's words.
Netizens are loving her expressions of imitating her father with her funny gestures and expressions. Nick Sirianni was seen telling her daughter to stop it as he said -"Taylor, you need to stop that."
"Obviously this is something you dream about as a kid. All these guys on the team have dreamt about this their entire lives, too," Sirianni said. "Just to be able to do this together with a bunch of men that love each other, that are connected to each other, that will do anything for each other is pretty sweet."
Do follow us on: Facebook | Instagram | Twitter
Read Further – "I hope your plane crashes," Fred Warner's wife curses the Eagles after her HORRIFIC experience as a visiting fan during the NFC Championship game
Read Further- WATCH: Philadelphia turns into CHAOS city as the Eagles fans celebrate their team's NFC championship by climbing up greased poles and partying in the street