The 2023 NFL draft has concluded and all the picks are in. Every pick is important, be it the first one or the last one, because sometimes even the first overall guy turns out to be a bust, and the one drafted in the later rounds turns out to be a 7x Super Bowl champion and the greatest quarterback of all time.
Last year, the final pick of the 2022 NFL draft, number 262, Brock Purdy sent tremors all around the league with his exceptional performance. The San Francisco 49ers' third-string signal caller had to step up to the plate after both Trey Lance and Jimmy Garoppolo went down with season-ending injuries. However, Purdy exceeded all expectations as he led the team to victory in the last five games of the regular season he started. Mr. Irrelevant led the 49ers all the way to the NFC Championship game.
Everyone usually ignores the last pick in the draft also known as Mr. Irrelevant because not a single team saw any potential in this player to draft him. However, Brock Purdy has changed that perception and now everyone is dying to know who is Mr. Irrelevant of the 2023 NFL draft. So, let's have a look!
Related: Who are Nolan Smith's parents?
Desjuan Johnson is 2023's Mr. Irrelevant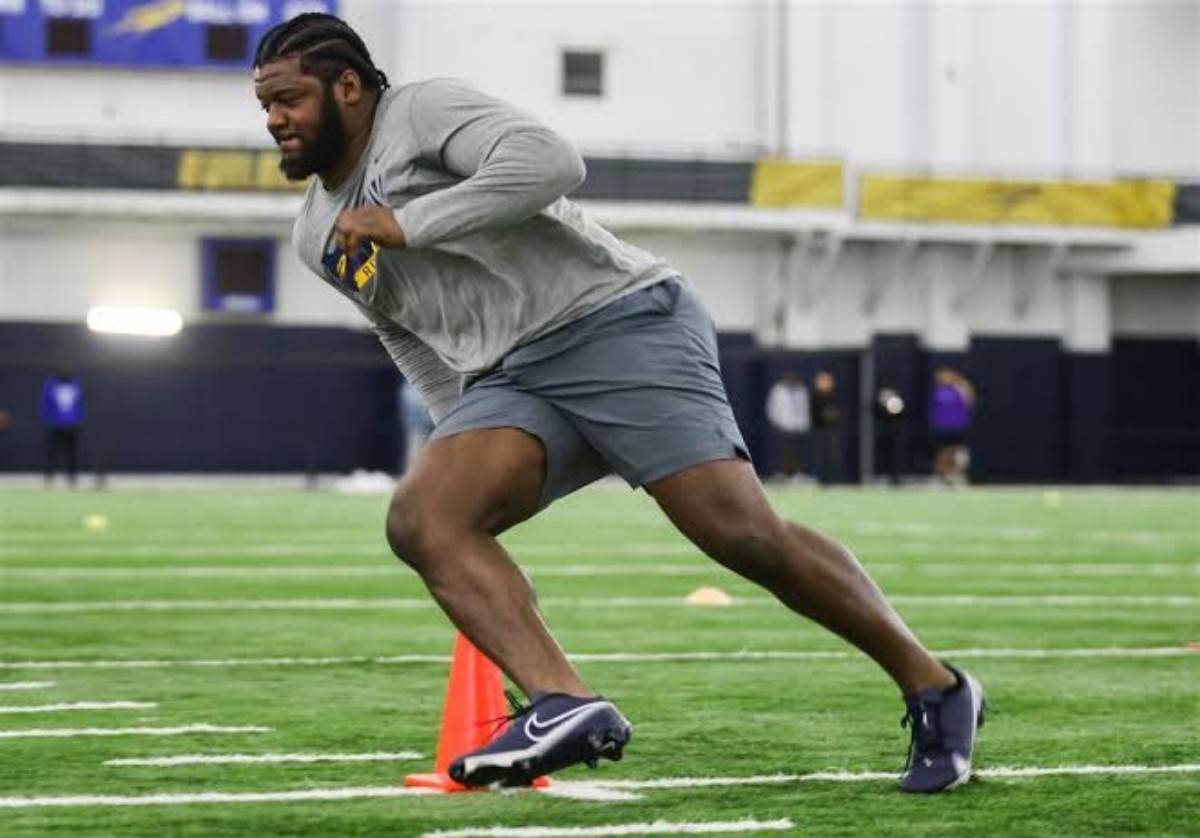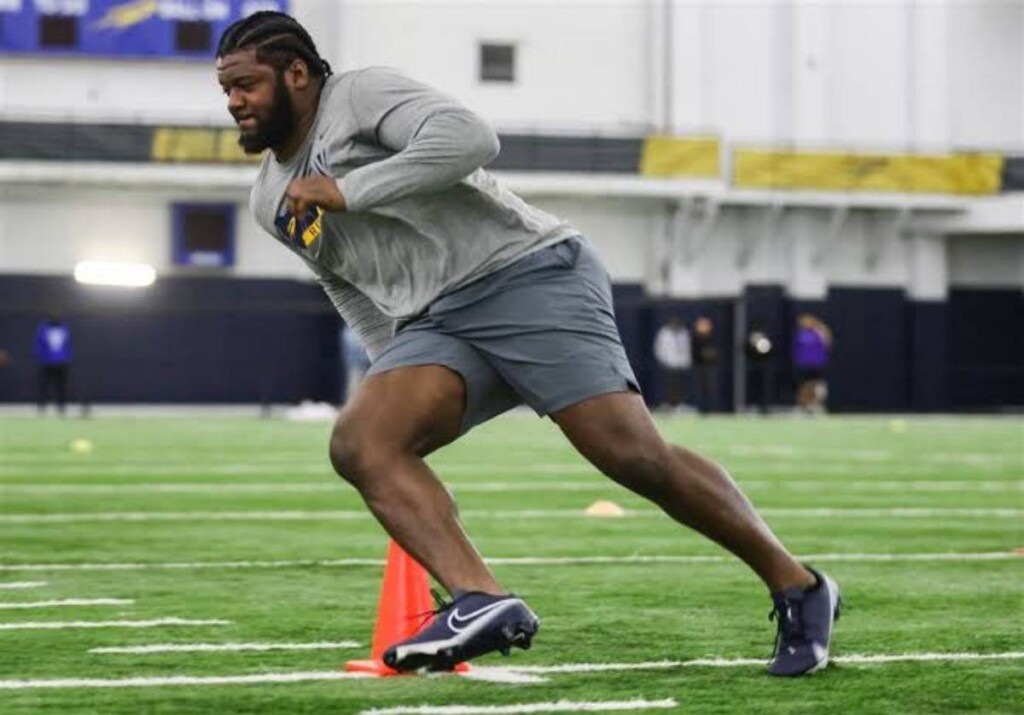 The Los Angeles Rams had the final pick in the 2023 draft, No. 259 and they selected Toledo defensive lineman Desjuan Johnson. This makes Johnson the Mr. Irrelevant of 2023. With Brock Purdy probably being the 49ers' starter in Week 1, Desjuan Johnson has hope that he too can make an impact in the NFL and be a star in his rookie season.
The 6-foot-3, 285-pound defensive lineman was asked how he felt being Mr. Irrelevant to which he said via ESPN, "Just be getting picked, final pick, first pick, middle pick, everything [is] unique. I'm very blessed. I was blessed that God picked and I'm blessed that I can continue to play the game that I love and I'm going to give it my all up there on the field and at practice."
Desjuan Johnson played college football at the University of Toledo for all five years of his eligibility. In his college career, Johnson made 210 total tackles (88 solo, 122 assists, 45.5 for a loss), 14.5 sacks, and one interception. Johnson's favorite player is Aaron Donald and he was once described as "Aaron Donald of the MAC." Maybe that's why the Rams drafted him!
It'll be interesting to see if 2023's Mr. Irrelevant follows in the footsteps of his predecessor.
Do follow us on: Facebook | Instagram | Twitter
In case you missed it!