Former NFL punter, Pat McAfee is probably one of those rare individuals who has earned a lot more fame, for his off-the-field work after his career, than what he got during his playing career. The former Indianapolis Colts punter is a popular NFL analyst alongside being a professional wrestling color commentator.
Pat McAfee is the host of the "Pat McAfee Show," which is one of the biggest sports podcasts, wherein he talks about the NFL and other sports. It was only on his show that most recently, Green Bay Packers quarterback Aaron Rodgers announced his much-awaited career update about making a move to the New York Jets.
While Pat McAfee has a constant presence on social media, for his job in the media his personal life still remains an area that not many people know about. In this article, we take a keen look at Pat McAfee's wife.
In case you missed: Who is the highest-paid rookie in NFL history?
Who is Pat McAfee's wife?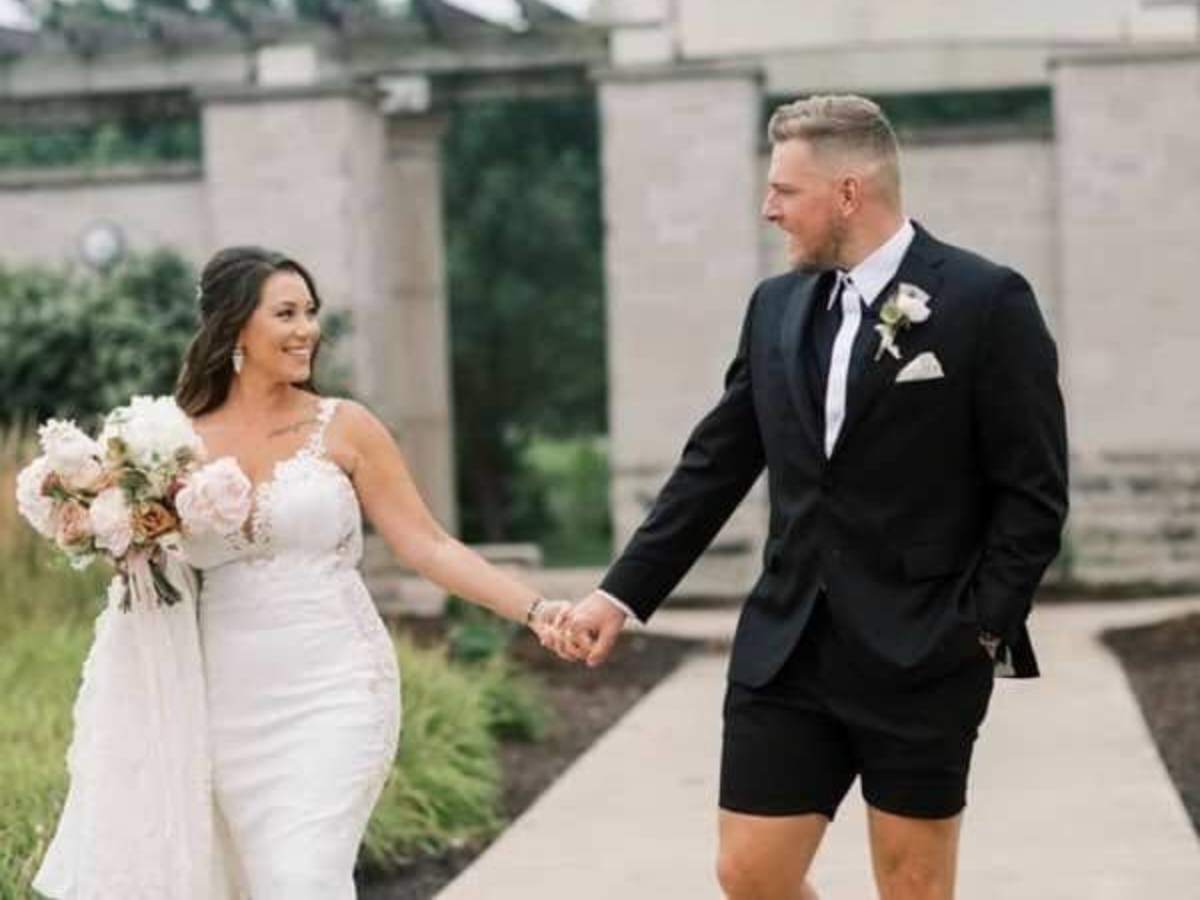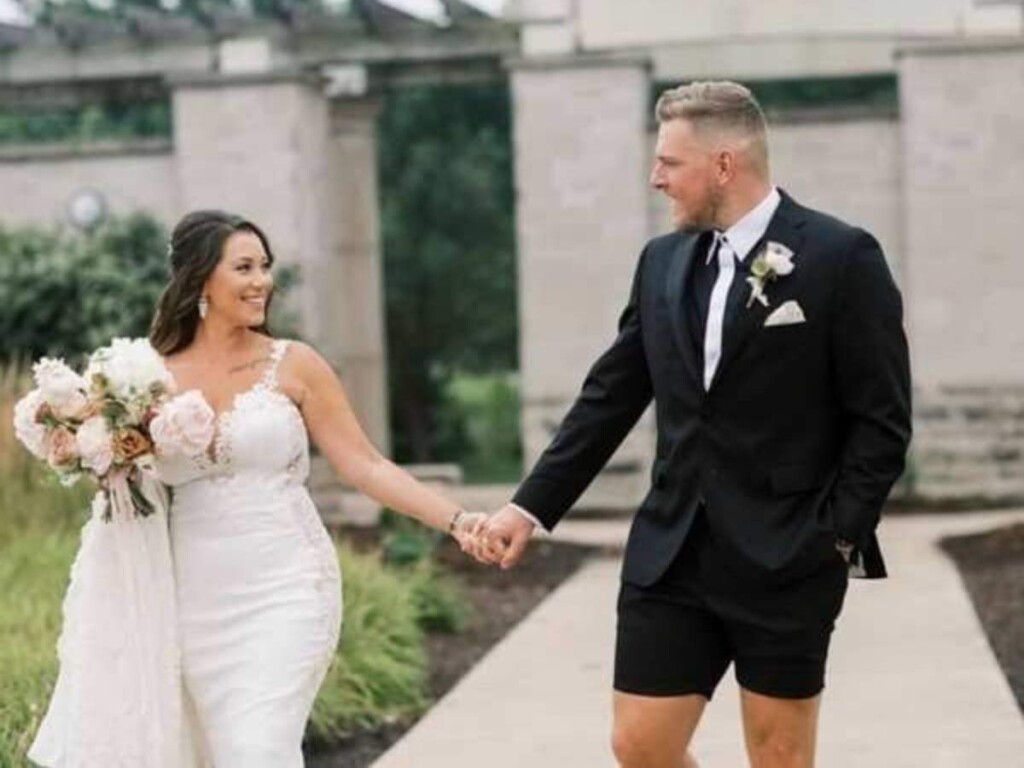 Pat McAfee is married to his wife, Samantha McAfee. The couple got married on the 1st of August in 2020, at Coxhall Gardens in Carmel, Indiana. Before their marriage, Pat and Samantha dated each other for almost 10 long years.
Where is Pat McAfee's wife, Samantha McAfee from?
Samantha McAfee is from Pennsylvania and was born on May 2nd, 1987. She earned her diploma from Center Grove High in 2007 and went on to attend the University of Southern Indiana.
Where did Pat McAfee meet Samantha McAfee?
The place where Pat McAfee first met his wife, Samantha is yet to be disclosed by the couple, to date. However, it was before Pat had started his NFL career. Despite knowing each other for so long, Pat McAfee left no stone unturned when he decided to pop the big question on one knee, to Samantha. The 35-year-old proposed to her in 2019, after taking her on a helicopter ride near a waterfall.
What does Pat McAfee's wife, Samantha McAfee do for a living?
Samantha McAfee is a woman of many talents and is renowned for her philanthropic virtues. She is the founder of the "Fur the Brand" and while being a CPR- certified professional. As the name of her brand suggests, her organization offers financial help to those pet owners, whose pets suffer from cancer and other veterinary diseases.
Samantha McAfee's family and background
Samantha McAfee's special love for animals means that she and Pat McAfee are proud pet parents to 2 dogs, named Valerie Ann and Chuck, 4 cats named Theodore, Nova, Sebastian, and Scootsie, and 2 frogs.
However, things haven't been all rosy for the couple post-marriage, as Samantha revealed in November 2021 that she had a miscarriage on her social media account. All of that is in the past now as the couple is all set to welcome a daughter of their own, which they announced in November 2022, through a gender reveal party.
Do follow us on: Facebook | Instagram | Twitter
Related : Who are the all-time highest-paid players in NFL history?
Read Further: NFL Waterboys Salary: How much do the Waterboys make in the NFL?