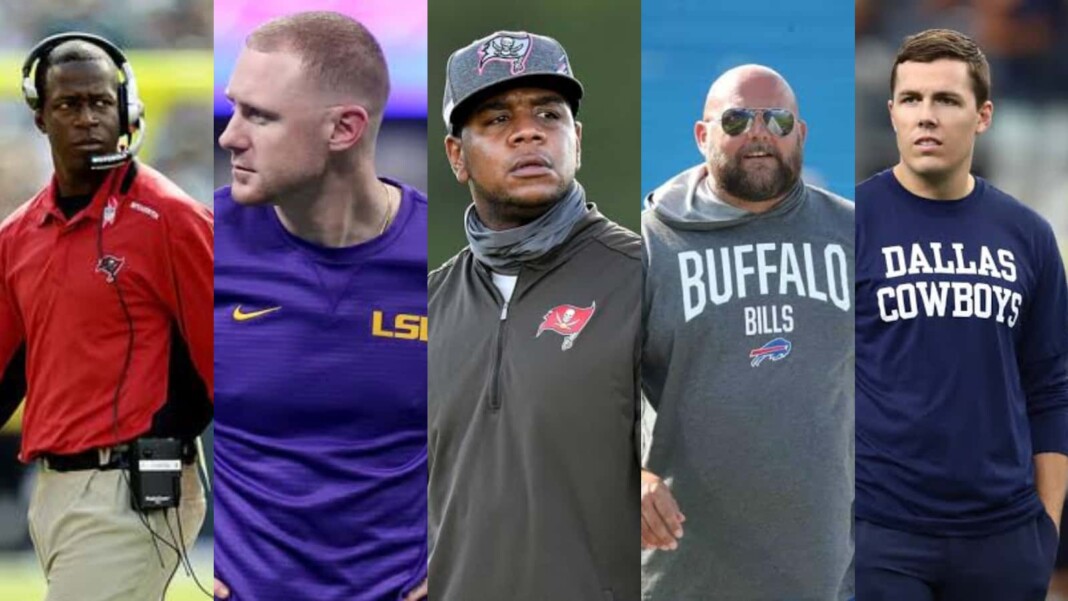 ​As the email fiasco unfolds, unravelling a lot of big names in the NFL brass, the Las Vegas Raiders are drilling hard to find a suitable replacement for their heavyweight coach, Jon Gruden. The erstwhile Raiders preceptor found himself at the receiving end of severe flak after his emails from a decade back were leaked to the public.

Gruden's emails reeked of vulgar language and homophobia and were released to the public by the New York Times last Monday. Following the leakage, he stepped down from his role leaving a colossal void in the pecking order of the Raiders. They will now be scrambling in the market to rope in a substantial name who can fill in the big boots of Gruden. In this story, we will take a quick look at five stars who can be hired by the Raiders.
Kellen Moore – Dallas Cowboys OC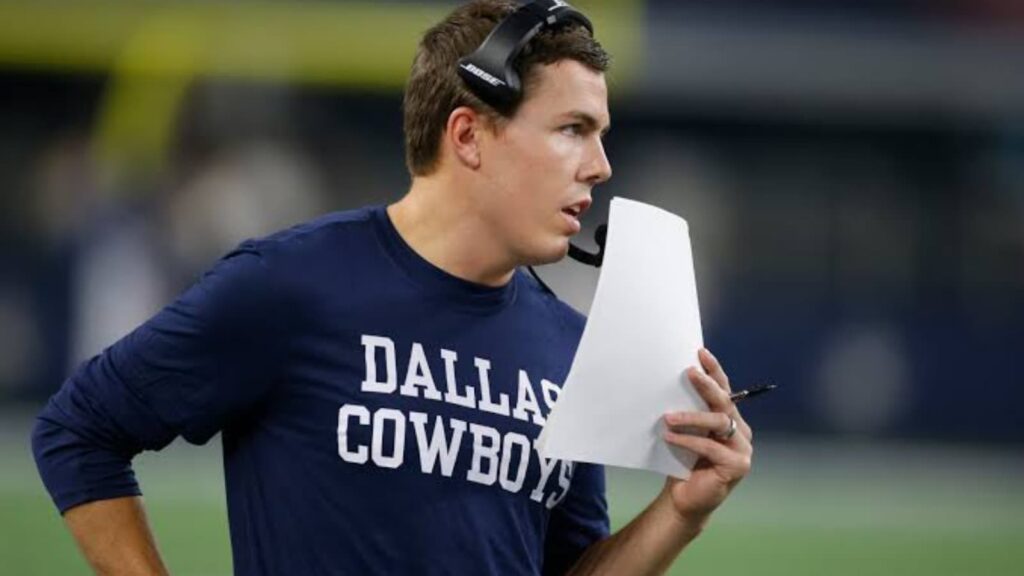 Moore snubbed a calling at the Boise State to stay with the Cowboys and he has finally managed to get their offence rolling. He is just 33 years old and yet his ingenuity in getting an attack rolling has struck the world by awe. So far from five gameweeks in the season, Dallas is placed in the second spot in terms of scoring offence and also has managed to rack up the second-highest rushing yardage in the League. He has pulled off a phenomenal relationship with Dak Prescott and maybe add Carr in his place, that can be another wonder to witness.
Brian Daboll – Buffalo Bills OC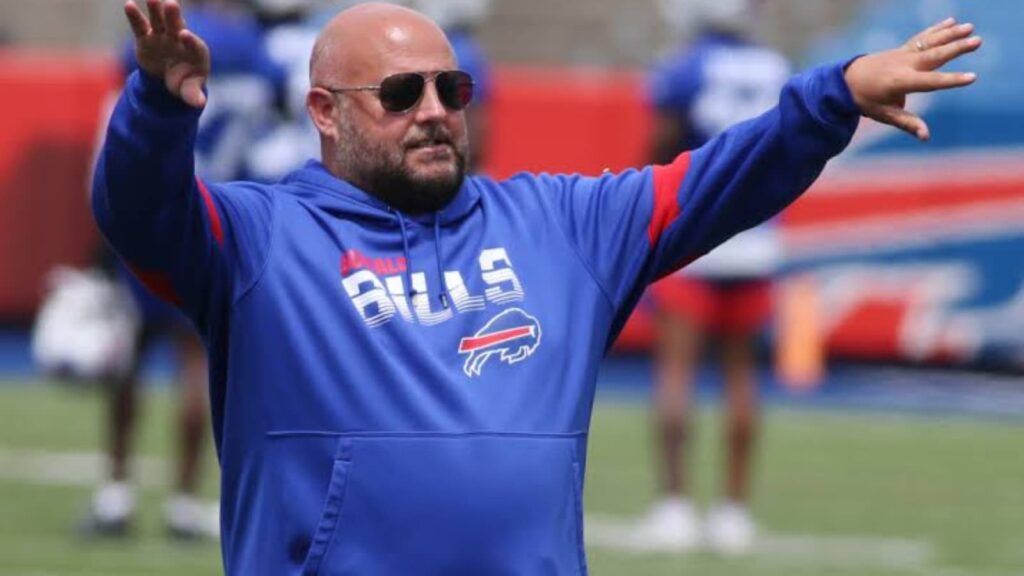 Daboll's long-standing expertise of coaching in the NFL for 21 years precedes himself wherever he goes. He has been the offensive coordinator for the Bills since 2018 and has managed to rack up handsome dividends. He is known for his creativity and artistry in the offence that feels like the symphony of destruction for his counterparts. To add to his credits, the way he has evolved Josh Allen has been simply mesmerizing.
Joe Brady – Carolina Panthers OC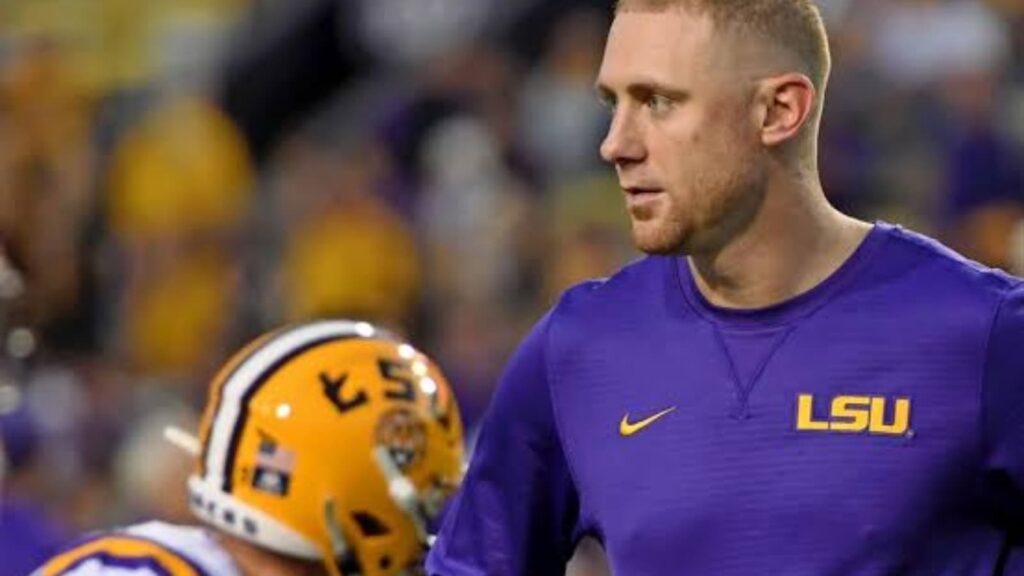 Standing tall at the tender age for a coach at just 32 years, Joe Brady has already stirred a lot of heads and immense chaos in the offence. He was an exceedingly adept offensive coordinator at LSU where he was working his way with Joe Burrow. His arrival at the Panthers has helped Sam Darnold to ride on the wave of resurgence after being at the receiving end of heavy criticism.
Byron Leftwich – Tampa Bay Buccaneers OC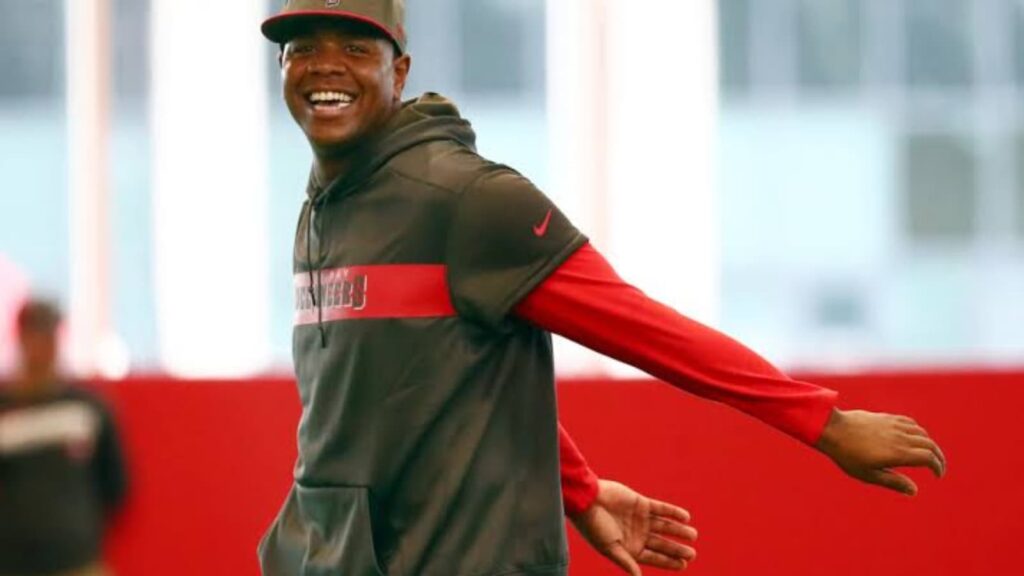 Byron Leftwich has been dictating plays for the illustrious Tampa bay Buccaneers that has been in coordination with the iconic quarterback, Tom Brady. The fact that he is working with a player who has been shattering records at will makes him a great mind for the position and also adds to the fact that he will be able to bring his attacking expertise to the table which was always Gruden's forte. Maybe such a big calling will need a lot of polishing to be done but he can always be a substantial addition to the Raiders' pecking order.
Raheem Morris – Los Angeles Rams DC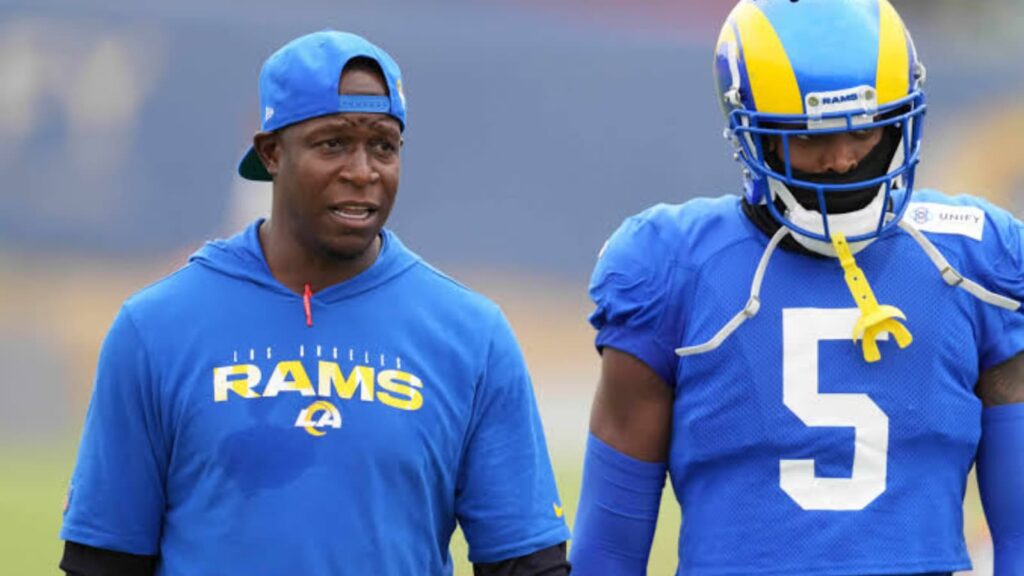 Morris has been coaching for the last 20 years and he has managed to help the Rams put up a ceremonious display until now as the year progresses further. However, it has been a while since he has been the head coach side as his last stint arrived way back in 2010 where he took charge of the Tampa Bay but his records weren't really impressive as his team managed a win-loss record of 10-6.
Also read: Chargers coach Brandon Staley's amazing response to Jon Gruden's emails and…
Also read: 'I should buy those guys a nice watch': DeAndre Hopkins' comment…