One of the greatest laurels that a sportsperson can receive in his lifetime is a team retiring his jersey number in honour of his achievements. The current Baltimore Ravens quarterback was left stunned as his college, the University of Louisville decided to retire his number eight jersey owing to the fact that there will never be another quarterback like him to have played for them.
On Saturday, Louisville announced that the number eight jersey will be retired because of the achievements that he has racked up as the quarterback for his college football team. He was shellshocked at the news after Friday's practice. What he thought to be a meet with the media eventually turned out into one of the biggest surprises of his life.
This is what Lamar Jackson had to say after Louisville surprised him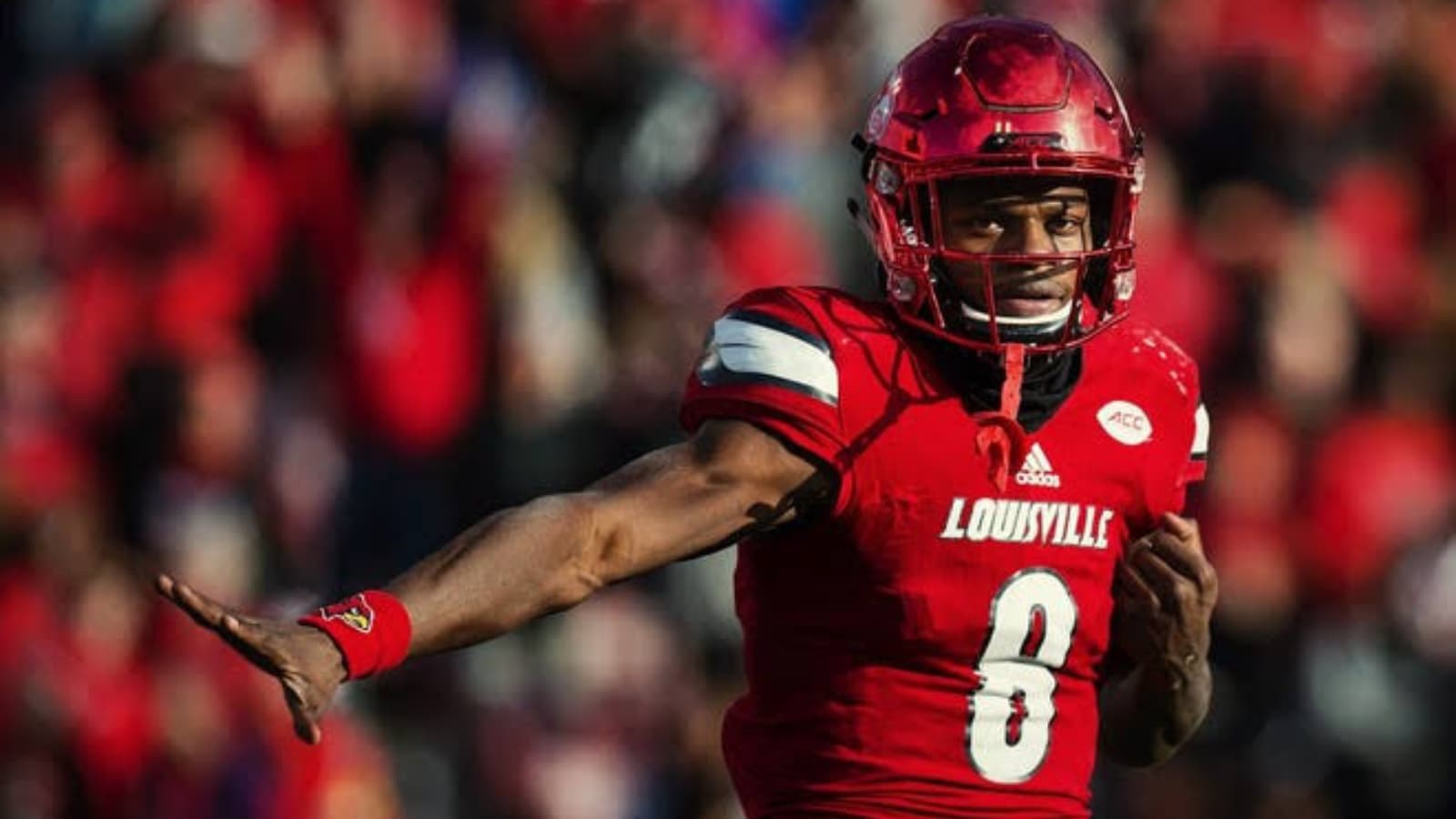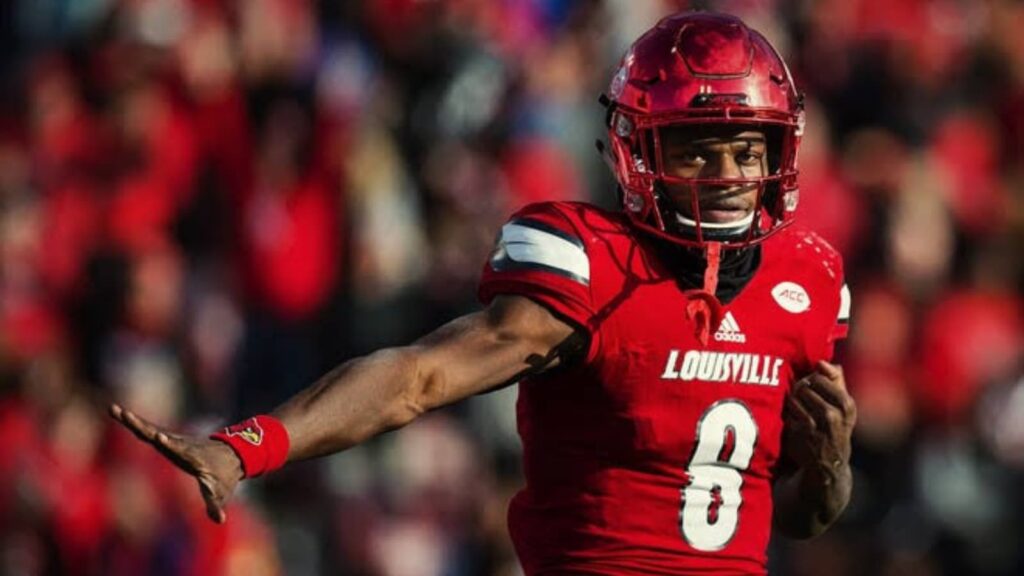 The erstwhile Heisman Trophy winner was heard quoting, "That's unreal. You can't put that in words." Jackson joked about the fact that he was not going to cry on camera about this excellent piece of news. However, from his visage, it was clearly palpable that he was extremely emotional as a move like this sounds absolutely incredulous for the one at the receiving end.
The sporting laurels that he racked up while he was at the college are herculean, to say the least. While his days at the college saw him flapping his wings majestically, his statistics were absolutely crazy. As a quarterback for the Louisville, he managed to rack up 3543 passing yards, 1571 rushing yards and 51 touchdowns. There were initial doubts about how he will be performing in the Pro League but his transition has been as slick as a knife running through butter.
In his very second season in the NFL, he went on to bag the league's MVP award. In the ongoing edition of the league, he is also one of the leaders of the passing yardage as he has managed to surge for a screaming 1519 yards and has completed a whopping 112 passes that also starred eight touchdowns and throw three interceptions. He has also managed to rack up a fine rating of 104.4 currently and will be in action against the Los Angeles Chargers later in the day.
Also read: Bruce Allen Lands in Further Trouble After Tone-Deaf Comments About NFL…
Also read: "He was always competing like it was the finals": Russell Westbrook…