Love stories are fans' favorite part of the player they admire. Jason Kelce and Kylie McDevitt surely have a tale of love to share with their kids and even fandom.
Jason Kelce is a renowned name in the NFL who was drafted by the team Philadelphia Eagles in 2011. Fans also know him as the older brother of Travis Kelce, who also plays in the league as a tight end for the Kansas City Chiefs. Kelce dreamt of being a footballer at a budding age and started his first football game in high school.
His high aspirations to be in the NFL made him play to his best abilities in Cincinnati. Kelce played admirably earning the Second –team All-Big East honor and also playing at left guard, starting 13 games and going undefeated again in Big East Championship.
He started playing in the center position for his senior season, which he continued to play for the Eagles in NFL. Kelce was selected by the Philadelphia Eagles as 191st overall of the 2011 NFL draft for a 4-year term. The player was named the starter for the season and became the 1st rookie in Eagles history to start all 16 games at center.
Jason Kelce played well throughout and earned prestigious titles like Super Bowl, Pro Bowl (6 times), and 5 times First-Team All-Pro, which has added glory to his name.
Related: Evan McPherson's wife: Meet the Bengals kicker's lady love, Gracie Groat
Who is Jason Kelce's wife, Kylie McDevitt?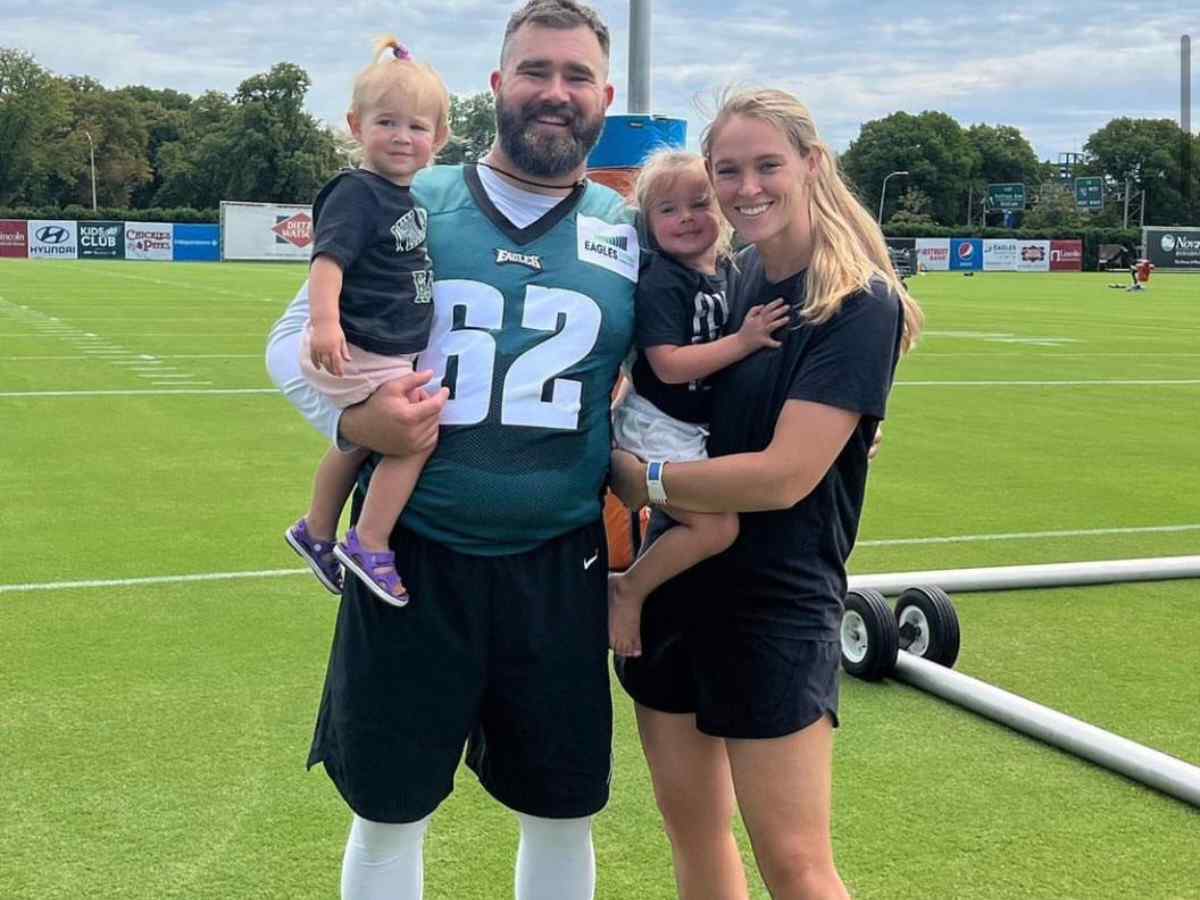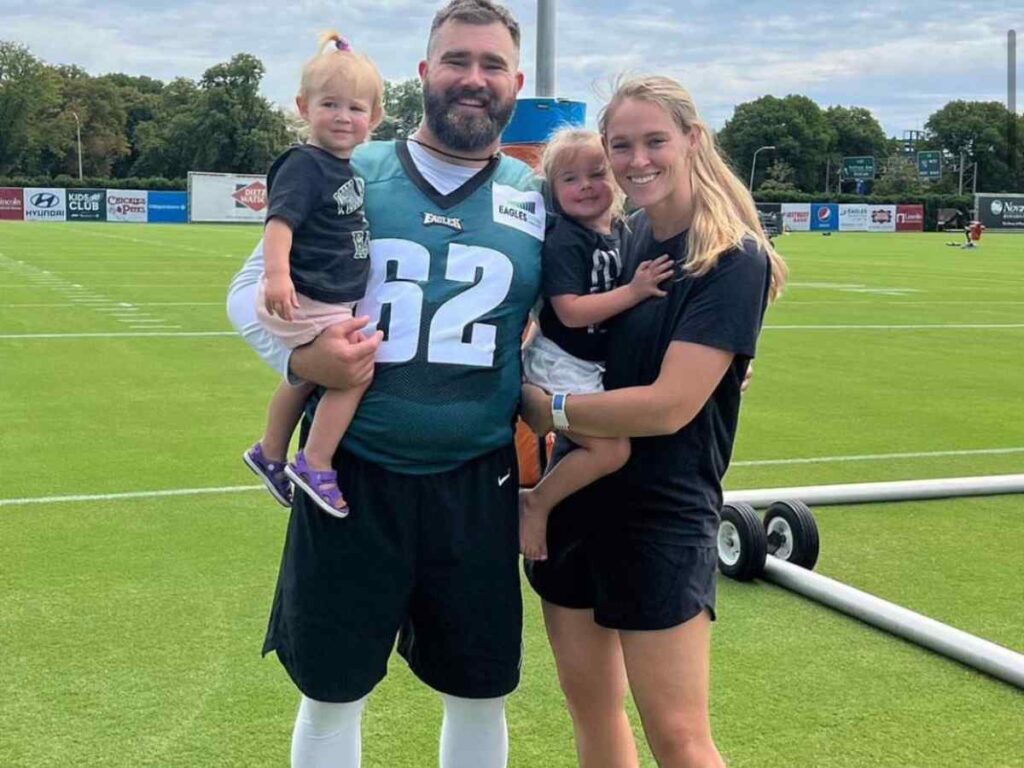 A player's wife plays an important role in constantly uplifting their partner after a bad day at the office. Kelce is a blessed man to have Kylie by his side. The beautiful lady is also an athlete, according to some reports. The duo has a special story about how they met and how they came a long way from being friends to being spouses.
We have heard of the dating platform Tinder and so the couple started their journey with a right swipe at it. Little did they know what the future had for them. When they started talking to each other, it was an instant attraction towards each other and they started communicating often.
Soon after a few months, they saw an unmatchable inclination and fell in love, taking their relationship to another level. Kylie has been a supportive friend and is now a wife to Kelce, who has been with him all along his NFL journey.
In 2018, the family and friends witnessed their wedding and were all hearts towards them. Jason and Kylie have now embraced parenthood, with two daughters to add to their love bubble. Wyatt Elizabeth Kelce, and Elliotte Ray are the names of those two bundles of joys.
Do follow us on: Facebook | Instagram | Twitter
Related: "It's always someone else's fault," Former NFL head coach BASHES the Cowboys for their shameless tweet on Dak Prescott after divisional playoff loss
Related: 49ers Charles Omenihu STRONGLY speculated to miss NFC title clash against the Eagles after being arrested for domestic violence