NFL Draft is an interesting event that happens every year so that the teams can select top players from college football to play for their franchise. The Draft is filled with emotions and exciting stories. But none of the stories comes close to the level of drama than happened during the 2004 NFL Draft. During that draft, Eli Manning infamously refused to play for the Chargers and ended up getting swapped for the NY Giants selection Philip Rivers.
The Chargers drafted Eli Manning with their first overall pick in the 2004 NFL Draft. Manning went up to the stage and accepted the jersey while looking physically uncomfortable. However, within in an hour, he was traded to the Giants in exchange for Philip Rivers, who was drafted by the New York-based franchise just 2 picks after Manning.
But why did Eli refuse to play for the Chargers? Ever since the drama unfolded during 2004 Draft Day, it has been one of the most puzzling questions in NFL history. In this article, we will take a look at what happened that day and why Manning refused to play in San Diego.
Related: Has Matt Ryan retired? What's next for the Falcons legend?
Eli Manning simply didn't like the Chargers' organization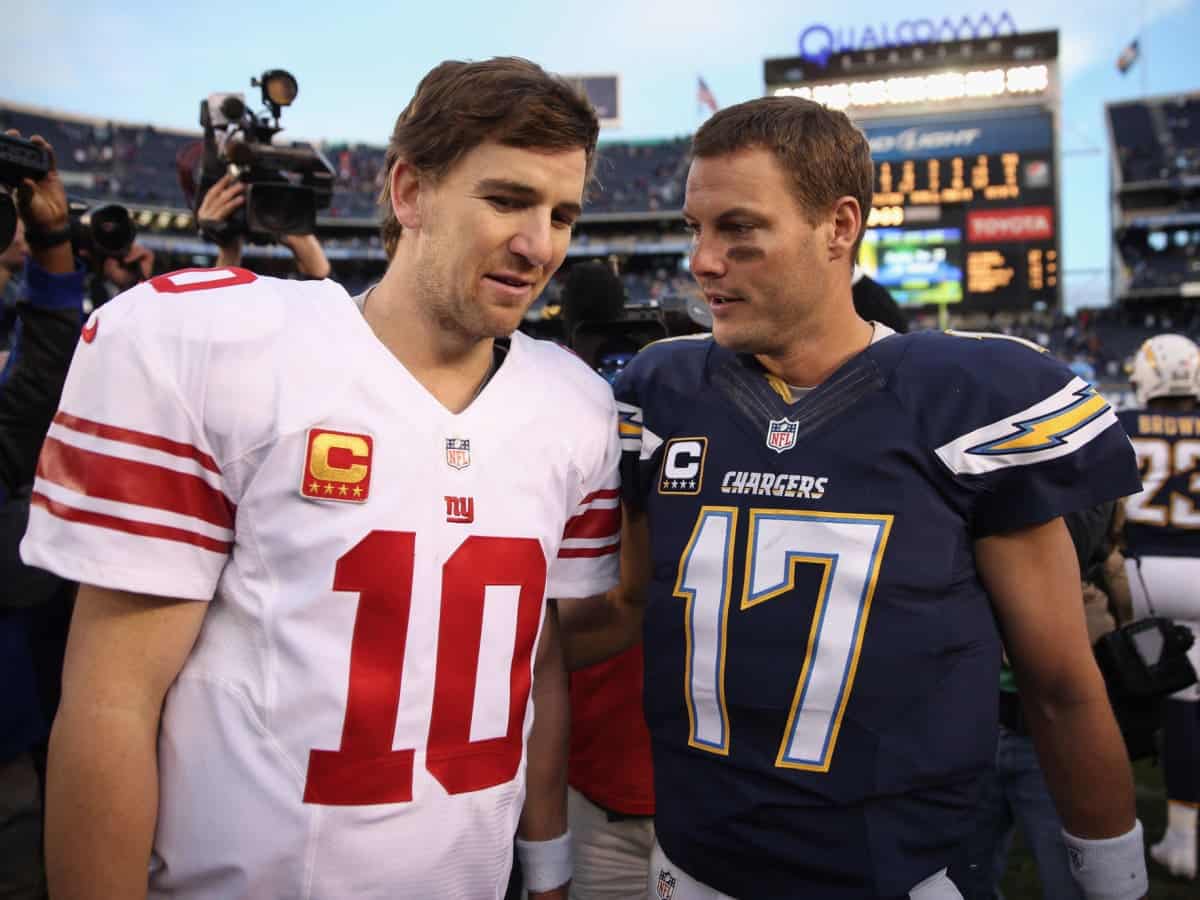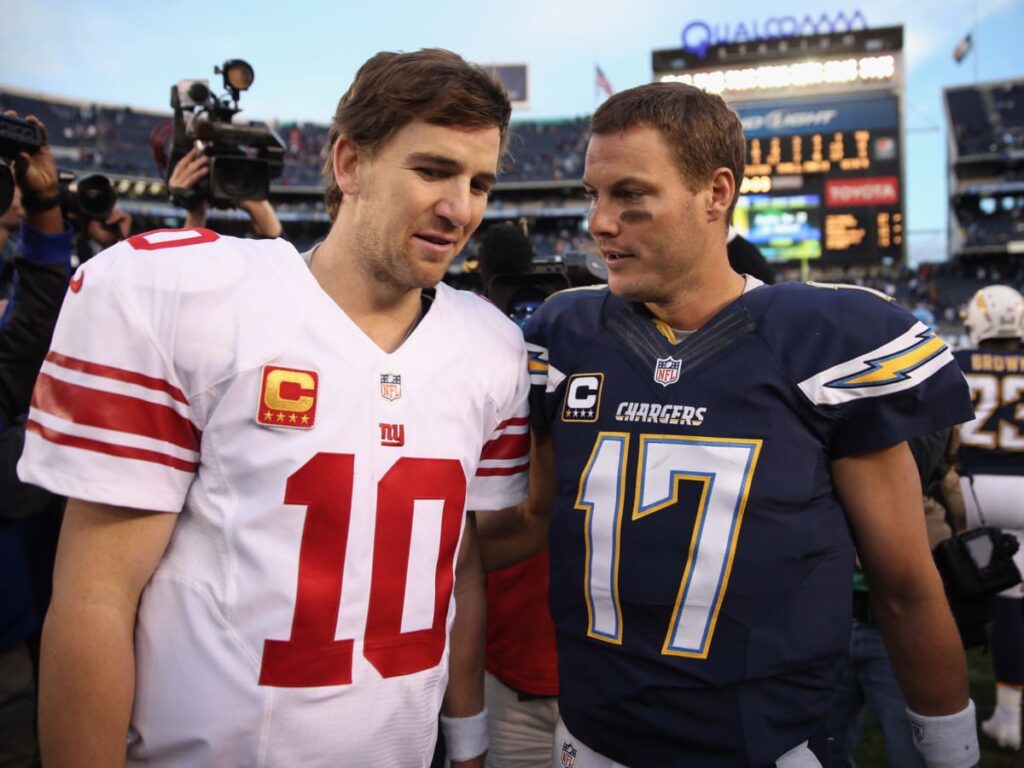 The legend goes that Eli Manning didn't want to be in the same conference as his brother Peyton Manning, who was playing for the Indianapolis Colts at that time. Furthermore, most people thought Eli's dad Archie Manning, who also played in the league for 11 years influenced his decision. But as it turns out, the 4-time Pro Bowl QB refused to play for the Chargers just because he didn't like the organization.
"It was my decision having talked with my agent, coaches, [general managers] and owners," Manning revealed in the Kyle Brandt podcast in 2021. "Going through the draft process, I was just worried about the Chargers organization at the time. I felt it was the right decision and I had a little pull. I quietly tried to say 'Hey, please don't draft me, it can be our secret,' and they didn't keep the secret part of it really well."
In the end, it seems it worked out well for Eli Manning and the G-Men since he led the NY Giants to 2 Super Bowl wins. Eli also finished his career with 57,023 passing yards and 366 touchdowns. He might or might not make it to the Pro Football Hall of Fame but Manning had a 16-year-long career with the Giants where he won 2 Super Bowl MVP awards and received 4 Pro Bowl nods. So, it seems like he made a good decision during 2004 Draft Day.
Do follow us on: Facebook | Instagram | Twitter
Related: How Many Rings Does Jason Kelce Have?