A fight scene on ice, mostly between players or fans are common in NHL, but a brawl between fans leading to a bloody scene is unusual. This unusual incident took place during Winnipeg Jets vs Colorado Avalanche game. In the middle of the 3rd period, two Avalanche fans started arguing which turned ugly within a second. 
They were out of their seats, seemed intoxicated, and also allegedly attacked the workers there. The staff members couldn't handle them as they were behaving irrationally when a Jets fan went up to them to offer help. Things started going south when the Jets fan got thrown down the stairs resulting in a blood-splattered board.
The aftermath of the incident was recorded and posted by several fans. The brawl took place in Canada Life Center on Tuesday, where the Jets won by 5-0 over the reigning Stanley Cup Champions. Both the teams had strong starts this season, but it seems like their fans were more heated up than the players playing the game.
Also Read| Pat Maroon SLAYS Bruins broadcaster Jack Edwards for comments on fat-shaming, NHL world reacts
Massive brawl during Jets vs Avalanche game, Jets fan receives medical attention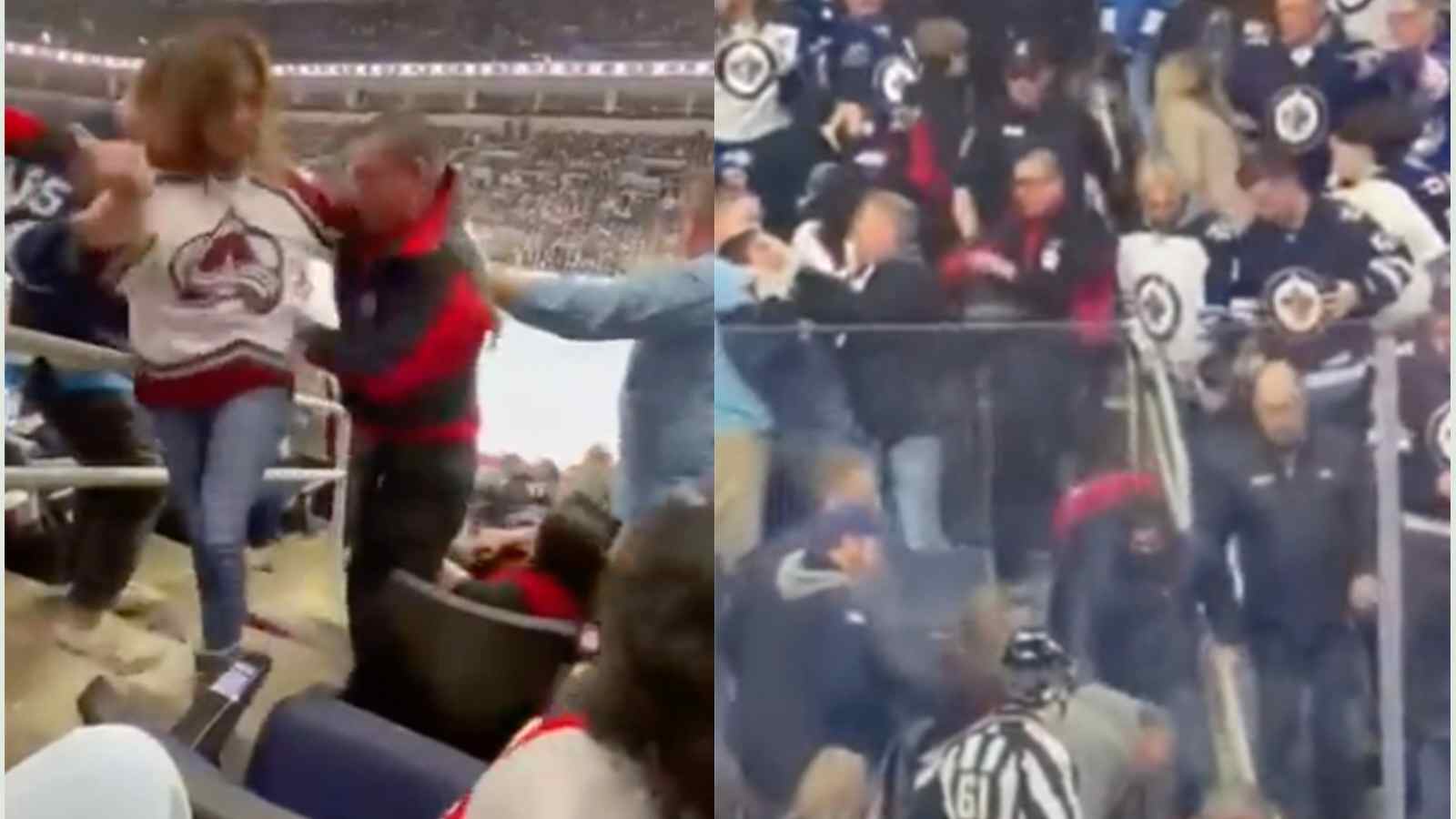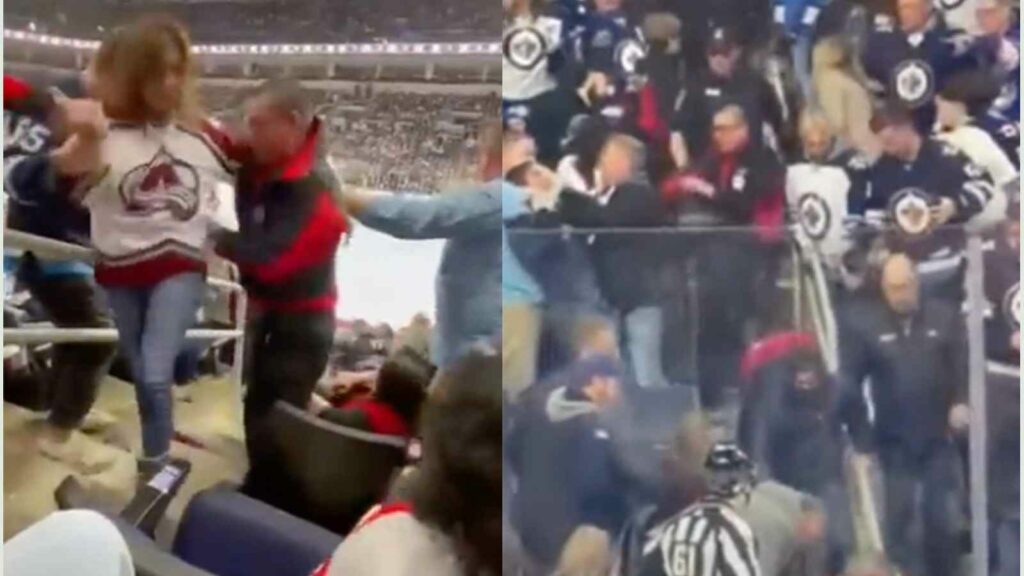 Even NHL ice couldn't calm them down before this horrible incident took place. In the video, it can be seen that the Jets fan crashed into the boards, who was reportedly there for a few minutes before the officers came to help. The police officers handcuffed and escorted the Avalanche fans outside the arena.
While the Jets fan was escorted for medical treatment, he paused to wave at the fan base, as a note to say it's alright. When the Jets fan crashed into the board, several fans gathered to help the victim out, as on-ice officials brought over towels to control the bleeding. Hopefully, the victim is well now.
As far as the match itself is considered, the Avs took a beating this time around. They wanted their 4-0-0 on-the-road streak to continue further with a perfect record, but their dream got smashed by the Jets at Canada Life Center. Goaltender Connor Hellebuyck greatly contributed to the team's win.
Shrugging off 40 shots from the Avalanche, the Jets netminder minded their 5-0 shutout performance. Two new Avs player joined their roster starting Monday night after the team's main six players remain absent due to injuries. The one player missing the most would be their captain Gabriel Landeskog with a knee injury.
Also Read| "Let's try it" – Chicago expecting answers leading to victory via Patrick Kane and Jonathan Toews pair up against Oilers
Also Read| "Always nice when you beat the Great One" – Capitals celebrate Alex Ovechkin crossing Wayne Gretzky record for NHL road goal marks