Florida Panthers vs. Golden Knights playoff finals started off with a blast, as the golden and black jerseys snatched Game 1 win with a 5-2 record. They are currently leading the playoffs with a 1-0 lead. No matter who ends up winning the Stanley Cup it'll be their franchise's first win.
Even before the Knights' first-round victory, Adin Hill's terrific in 2nd period with 50 secs left bewildered the fans. The whole arena came alive with cheers as goalie Adin Hill stopped Panthers Nick Cousins' paddle stick shot at the last minute. 
Even the Cats couldn't help but appreciate Hill's play, as forward Carter Verhaeghe stated, "Yeah, I mean that is an unbelievable save". "He's down and out and he comes back with the paddle. A huge save for them for sure."
Related: Sergei Bobrovsky Net Worth 2023: How rich is the Panthers goalie?
Game 1 becomes feisty as Panthers and Knights clash at FLA Live Arena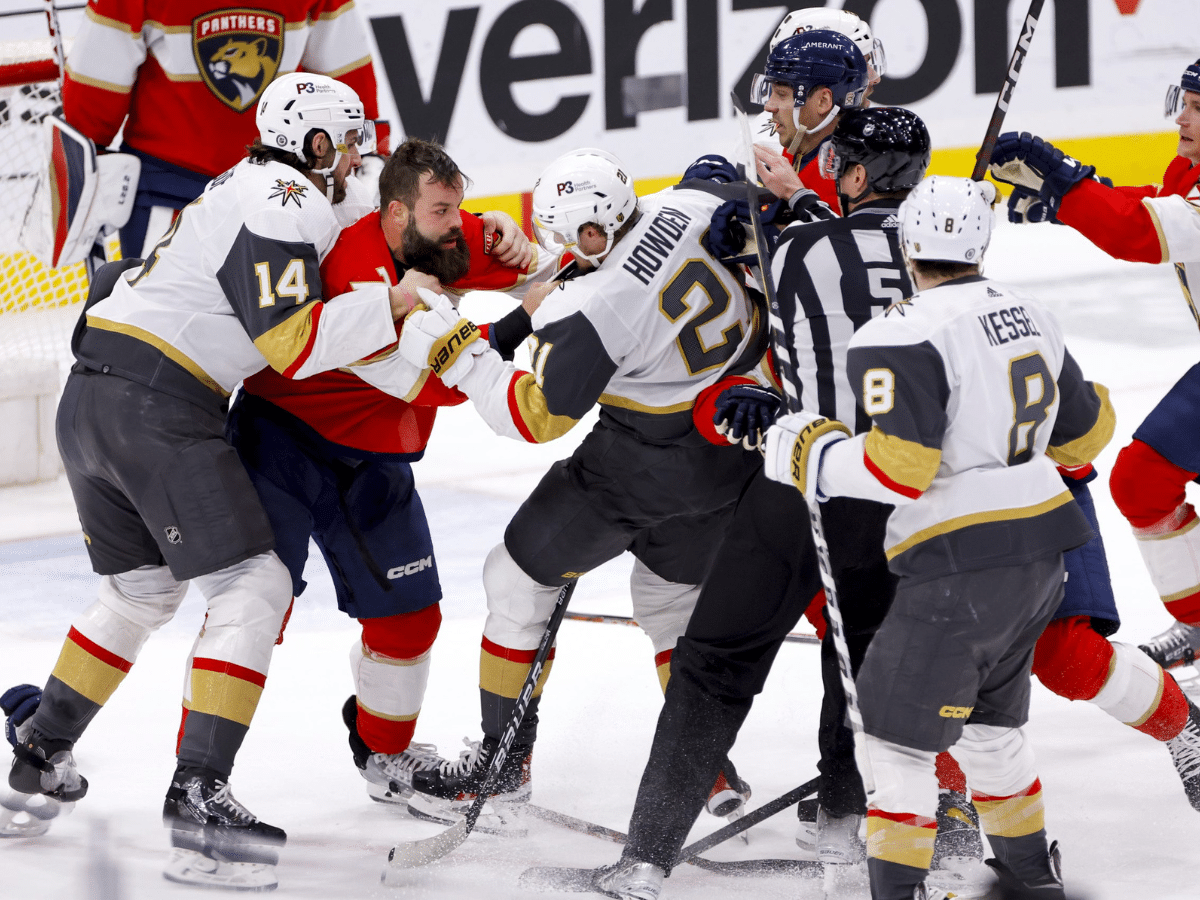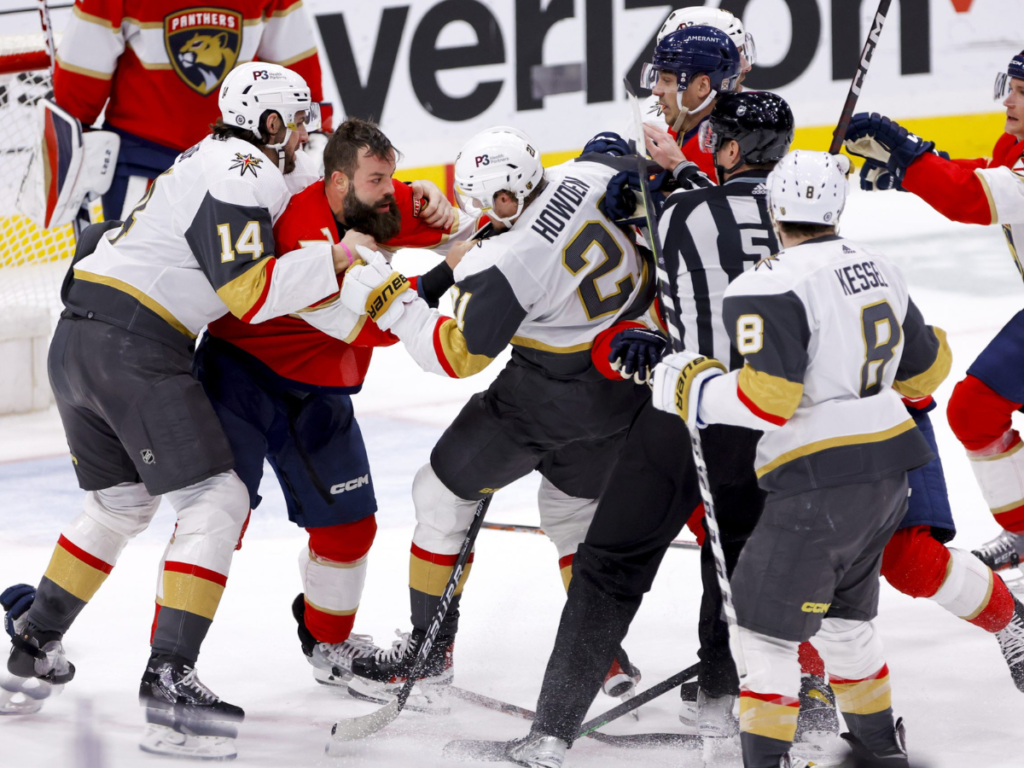 Knights coach Bruce Cassidy raved about Adin Hill's save as he said, "That's an unreal save, right? You need those saves in key moments." "…that was a big save". Hill on the contrary was both ecstatic and hard on himself as he admitted that it was a big save timewise, but he has also made big saves like that in the past too.
Mark Stone complimented their goalie noting, "That's definitely a momentum swinger for sure". His save against Nick Cousins re-energized the bench and the fans further, pulling them for a great start in Game 1 of the Stanley Cup finals.
Considering it's the playoff finals, it's no wonder things became a bit physical on the ice. A scrum emerged where several plates including goalie Adin Hill and Sergei Bobrovsky. Although officials were quick to act, the feistiness got the arena crowds in rowdy mode.
Hill stopped 33 shots helping the team and five of its players to shoot against the Panthers. Although Eric Staal opened the scoreboard with a banger, the flow eventually turned to the Knights' side following Jonathan Marchessault's goal at the end of the first period.
The game-winning goal was credited to Zach Whitecloud as he managed to stick the puck at the back of the Panthers' net. Both teams will now be heading into Game 2 at T-Mobile Arena in Las Vegas. It was reported that FLA Live Arena welcomed 13,000 Panthers fans, turning the arena into a game-like atmosphere for the opening final.
In case you missed:
What it costs to experience the heart-stopping battle of Vegas-Panthers live
Seattle Police release bodycam footage of bizzare incident involving Avalanche forward Valeri Nichushkin