Sidney Crosby might have just messed with one of the toughest guys in the NHL, Scott Mayfield of the New York Islanders. Well, thankfully Mayfield didn't retaliate otherwise the arena would have watched Crosby getting KO'ed by the defenceman.
Mayfield is very well known both for his plays and his physique. It was a clear picture of what could have happened if Mayfield retaliated against the Pittsburg Penguins star. Mayfield keeping his cool, helped his team get the power-play point while Sid the Kid took a seat at the penalty box.
After a terrible 5-1 loss to the Islanders, the Penguins captain seemed way too worked up and frustrated. He channeled some of his frustration on Mayfield by slamming him into the arena wall and punching him quite a few times. No serious harm was done though.
Also Read| Sidney Crosby's ALARMING slapshot to Evgeni Malkin results in game-winning goal against Panthers, NHL Twitter reacts
Scott Mayfield sends subtle hilarious message to Sidney Crosby in Tuesday's game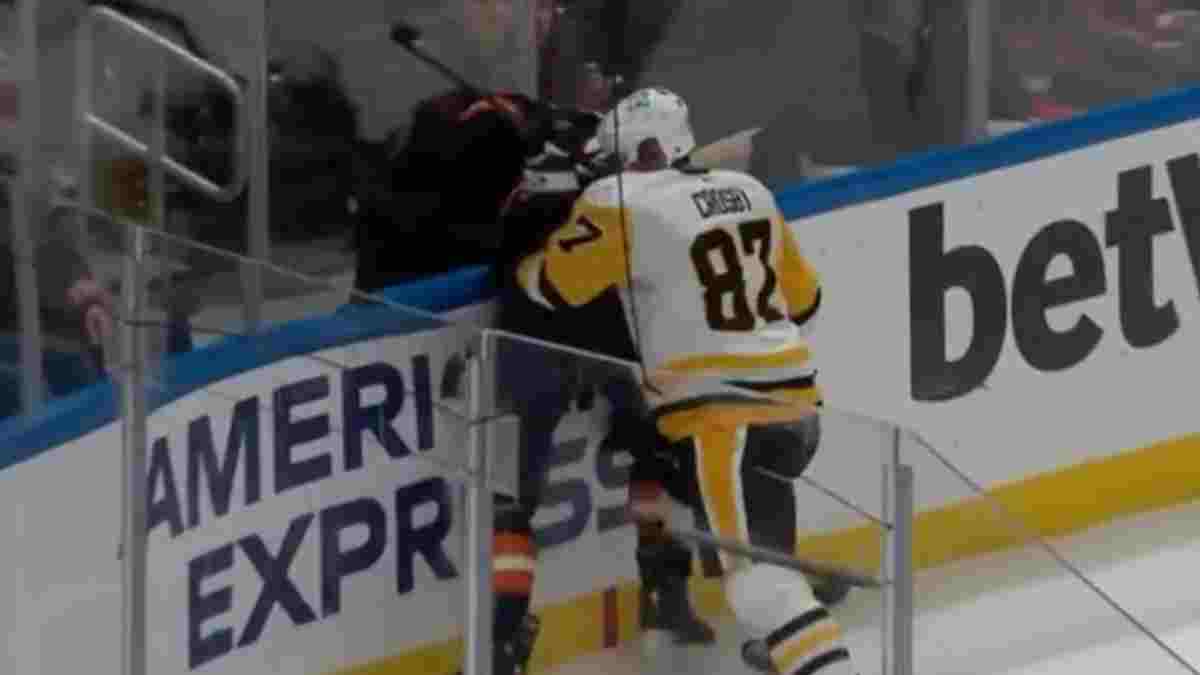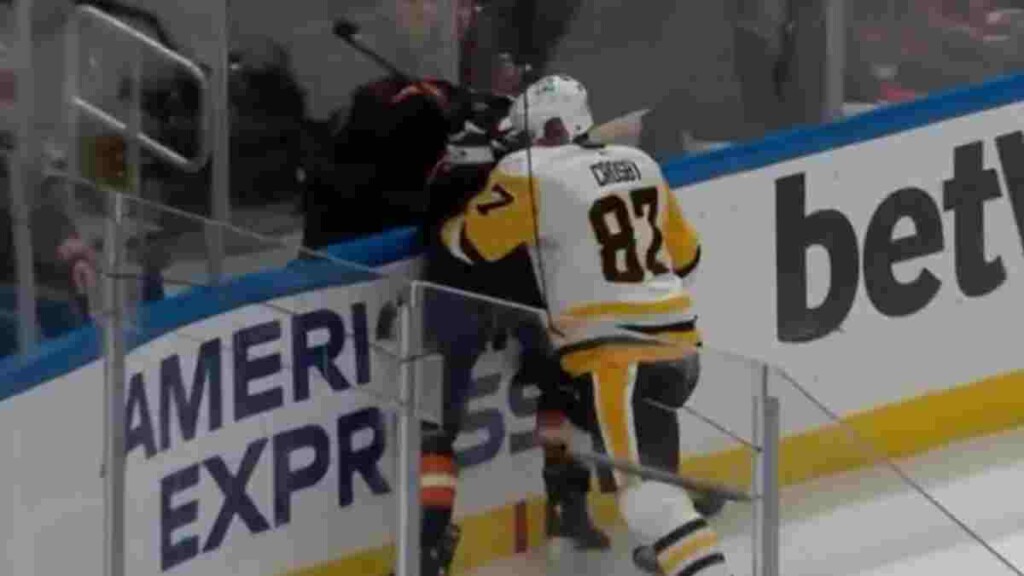 Usually, a crosscheck follows some brawl on the ice, but Tuesday's game between the Islanders and Penguins took a hilarious turn. Scott Mayfield slapped Sidney Crosby's butt a few times before skating back to his team.
Well, after getting slammed and whacked by the wall, Mayfield's reaction was pretty calm. Maybe his actions are intended to tell the Penguins star to keep a cool head, and preferably stay away from him for the rest of the night.
Apart from this incident, the 5-1 loss to the Islanders hit hard to the team, especially head coach Mike Sullivan. Sullivan brutally and bluntly slammed his own players for the loose match played on the rink. Practices were prohibited by the League from 24-26 due to Christmas break.
Even though this reason couldn't be enough for the start of the first game after the break. Sullivan said, "Yep. It might have been our worst game of the year". "After having a few days off like that, we wanted to simplify the game and play straight ahead. We did none of the above."
Sullivan's attempt to save the team from dying during the second period appeared to be futile. His actions didn't bring any fruition, but only frustration for himself, the players, and the fans.
He tried shuffling different players for varied combinations of which none worked. In the end, the players were sent home with a massive loss hat ahead of 2023.
Also Read| Sidney Crosby's stardom streak continues as Pittsburg trio joins EXCLUSIVE club with Yankees legends
Also Read| WATCH: Sidney Crosby joins Mario Lemieux's 800th-point ultra-EXCLUSIVE club SMASHING expectations at 35