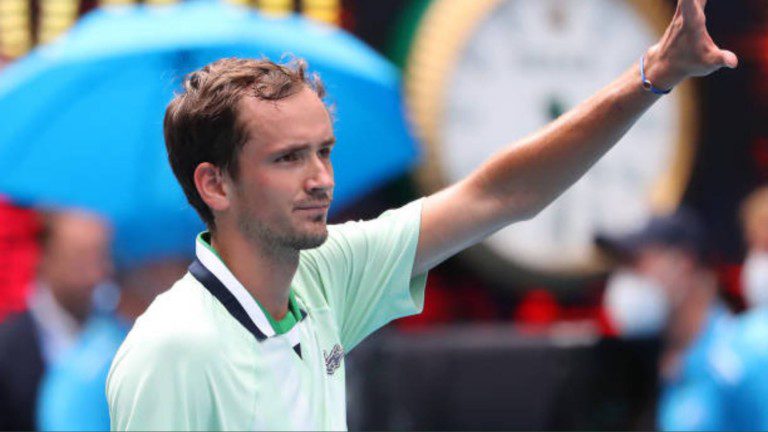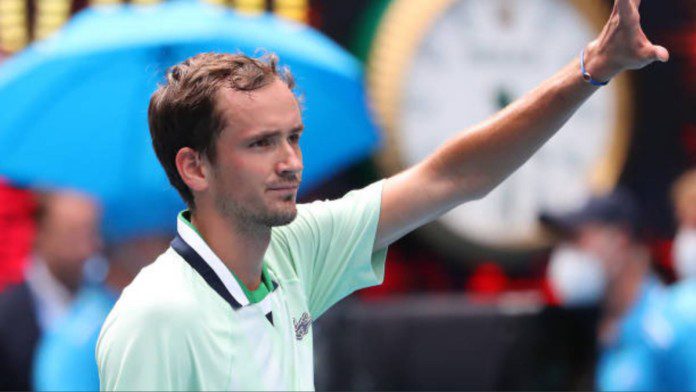 The highest seed of the tournament, Daniil Medvedev didn't take much time to wrap things up in the first round of the 2022 Australian Open. The Russian defeated Swiss Henri Laaksonen in straight sets 6-1, 6-4, 7-6(3) to book a second round spot. This was also his fifth straight first round win at the Australian Open.
Medvedev looked a class apart in the first set and completely dominated the Swiss. Laaksonen looked clueless and had no answers for Medvedev's strong baseline strokes. He was making to many errors on slices which cost him his serve twice. The Russian won the set easily 6-1.
Laaksonen executed his plans well in the second set and tried to stay in the rally. He even created some openings and held serve. But a lapse in concentration cost him as Medvedev got the decisive break and won the set 6-4.
The third set was a lot closely fought. The Swiss held serve perfectly and frustrated Medvedev with his defensive backhand slices. The Russian didn't have any opportunity to break Laaksonen's serve. The set eventually went into a tie-breaker and Medvedev held nerve to win it, dropping just 3 points in the process.
'Hopefully I'll show some good tennis throughout the two weeks here': Medvedev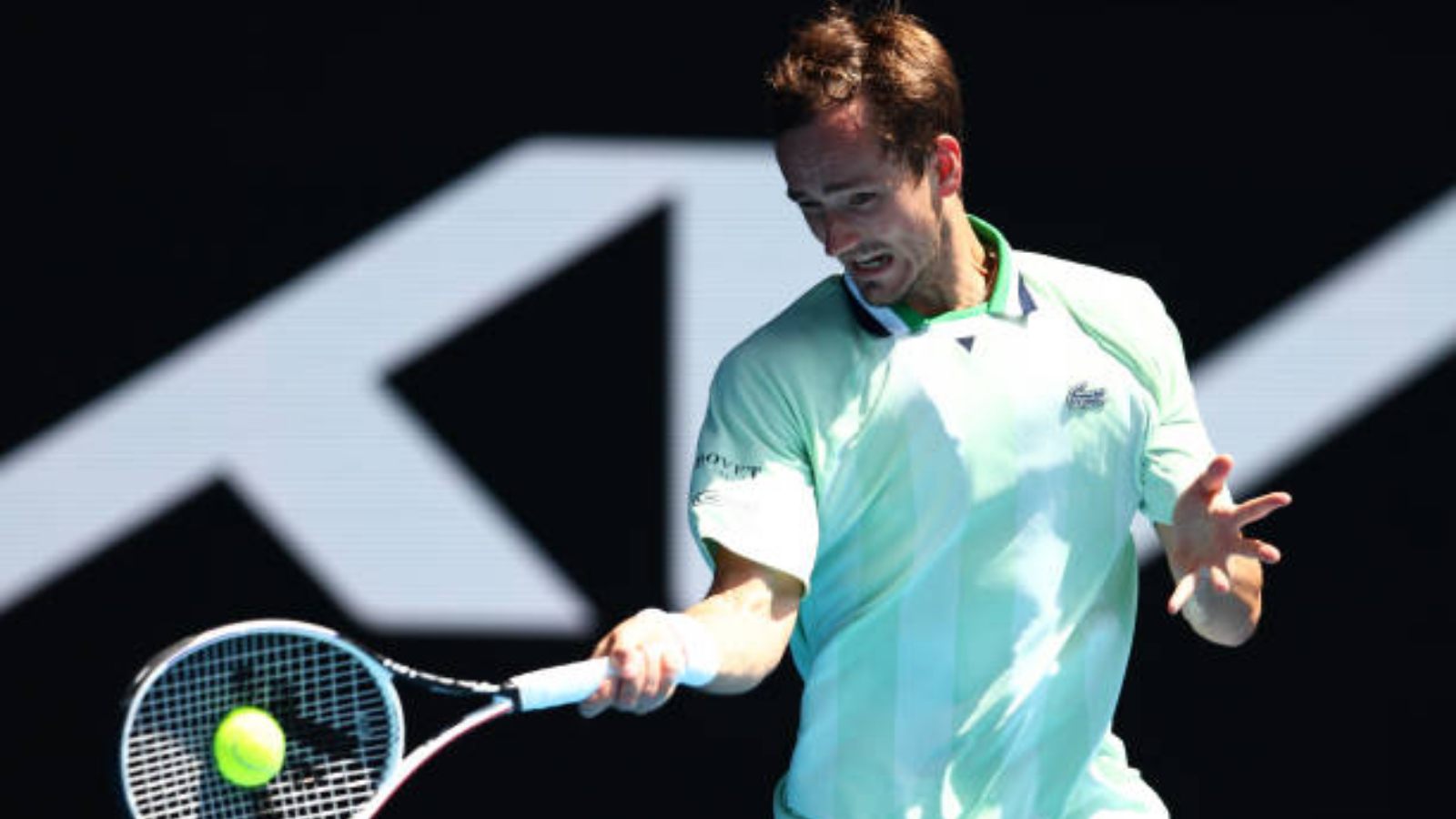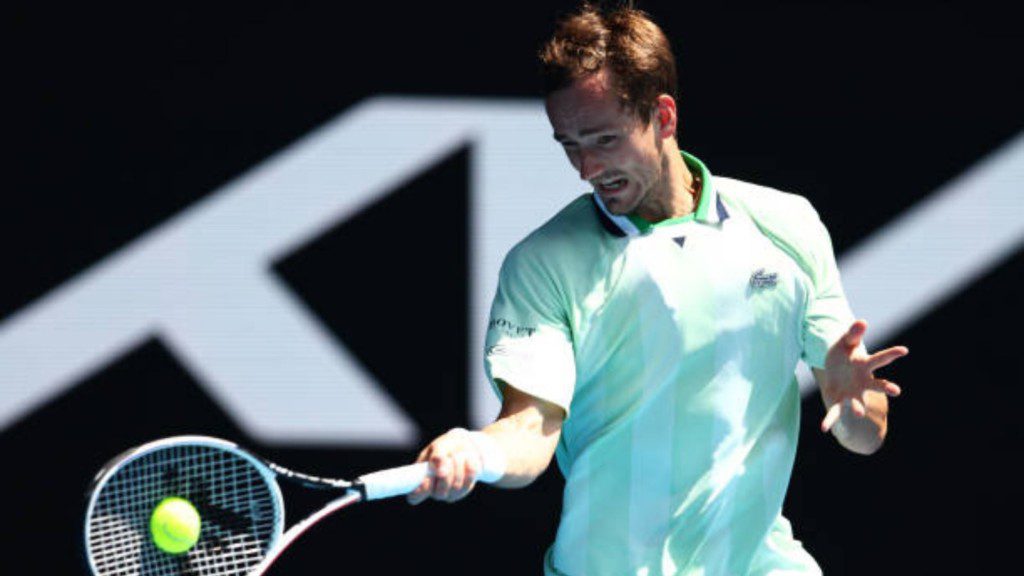 Medvedev spoke highly about Laaksonen and revealed how well his opponent played in the third set. He even said that he was left clueless at some point and just held serve.
"He started playing better. He was touching the lines and not missing much. I didn't really know what I could do, he was controlling the game and was hitting every stroke with full power, so I was like, just wait and tried to win the set. Had to work hard but I'm really happy about it," Medvedev said.
Medvedev thrives in Australia. He won the ATP Cup last year and was the Australian Open finalist. He spoke about the same and said that he wants to do better this year.
"Yeah, I like pressure. Definitely last year started well here in Australia. We won the ATP Cup, managed to reach the final here, so it's always important tournament for me here in Australia. I like to play here, I like hardcourts, so always want to do better than I did last year but it's not gonna be easy," he said.
When asked whether he made some changes in the off season, Medvedev said that this was the shortest off season he has had and hence couldn't do much changes.
"Well that was the shortest off season I had! I had 14 days, so if you manage to add something to your game in 14 days, I wanna know how- I need some advice[laughs]. I just tried to work hard physically as the season is long and when you have just 14 days, you have to get your body and mind back in shape. Feeling great, hopefully I'll show some good tennis throughout the two weeks here," the US Open champion revealed.
Medvedev will now face either Brit Liam Broady or Australian showman Nick Kyrgios in the second round on Thursday. When questioned whether he'll be watching the match later today, he said: "If they'll show it on TV, yes! I'll be watching the match."
Also read: "He's entitled to those beliefs" John McEnroe comes in defence of Novak Djokovic calling the episode in Australia 'total BS'