Hubert Hurkacz has become the flag bearer of Polish tennis on the ATP tour with some consistent performances in the past few years shown by the youngster.
Hurkacz was born on 11th February 1997 in Wroclaw, Poland in a family of athletes. Hubert was born to Krzysztof Hurkacz and Zofia Maliszewska-Hurkacz. Zofia is a former national champion in junior tennis and along with her husband was the first coach of Hubert. Hubert's grandfather was a volleyball player who represented Poland, both his uncles were also professional tennis players.
Hurkacz became the first Polish man to win an ATP-1000 Masters tournament with his title run at the 2021 Miami Masters where he defeated fellow NextGen star Jannik Sinner in straight-sets in the finals to lift the trophy. The victory also saw him break into the Top-20 of the ATP rankings as he continues climbing the ladder to get closer to the Top-10.
While his parents were his first coaches, he has had many coaches since he decided to become a pro. He is currently coached by Craig Boynton who has been training the Pole since 2019, with the 2019 BNP Paribas Open being their first tournament together.
Who is Hubert Hurkacz's coach Craig Boynton?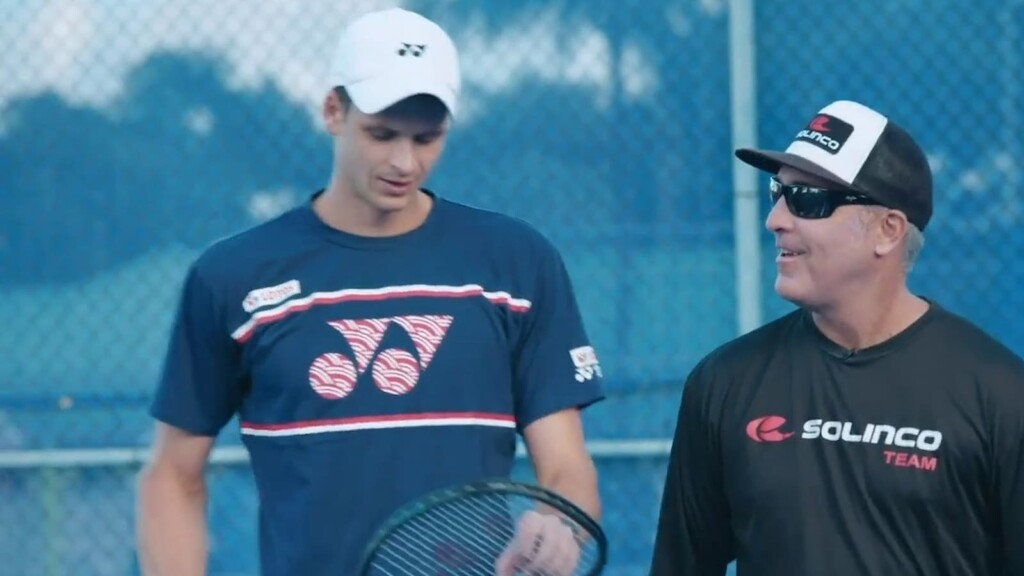 Hubert's first coach after his parents was Filip Kanczula who coached him from 2010 to 2016. He was then coached by Alexander Charpantidis and Pawel Stadniczenko for a year before splitting with them and adding Rene Moller to his coaching team who saw the youngster break into the Top-100. Rene also helped Hubert to his first Challenger title.
Hubert later split with Rene and since 2019 has been coached by American Craig Boynton who continues to be his coach to date. Boynton has been a tennis coach since 1993, 4 years before Hurkacz was even born. Boynton has coached many American greats which include 4-time Grand Slam winner Jim Courier, along with fellow Americans Mardy Fish, John Isner, Sam Querrey and Steve Johnson.
Boynton has helped Hurkacz to 3 ATP titles which included his debut title at the 2019 Winston Salem Open, followed by titles at the 2021 Delray Beach Open and the 2021 Miami Masters. Hurkacz also made it to the quarter-finals of the Wimbledon 2021 where he defeated then World No. 2 Daniil Medvedev in 5-setters in Round 4.
Also Read: 'Without Rafa, Novak and Roger, we knew we had an opportunity to win': Jannik Sinner after Miami Final loss to Hubert Hurkacz