Brad Gilbert is a former American tennis player and a successful coach. He played against some of the legendary tennis players of his time such as John McEnroe, Stefan Edberg, Pete Sampras, and Andre Agassi. He could not ever win a Grand Slam but has always been held in high esteem as a player by his opponents.
He did win the Seoul Olympic Games bronze medal in 1988. But he has had a more successful career as a coach. He has trained under him incredible players such as Andre Agassi, Andy Murray, Andy Roddick, and Kei Nishikori amongst others.
The American is very impressed with Carlos Alcaraz and his mental fitness. In a recent interview, Brad Gilbert heaped praises over the 19-year-old Spaniard and compared him to 22-time Grand Slam champion Rafael Nadal.
"I think a lot about Rafa, his incredible determination, his focus, no matter what happens, he keeps fighting. At the US Open, Carlos plays three matches in a row in five sets. He has a late break against Cilic in the fifth, he saves a match point against Sinner, and against Tiafoe he misses a match point in the fourth before winning. In all these matches, with Carlos it's a bit like with Rafa, you always feel like it's not over until the referee says the game, set, and match. It's an incredible quality," he said.
These words must be music to the ears of Carlos Alcaraz as he embarks upon his ATP 2023 season starting in January.
Also Read: "The best year of my life", Nick Kyrgios posts romantic pictures as he celebrates one year anniversary with his girlfriend Costeen Hatzi
Carlos Alcaraz and Rafael Nadal: Head to Head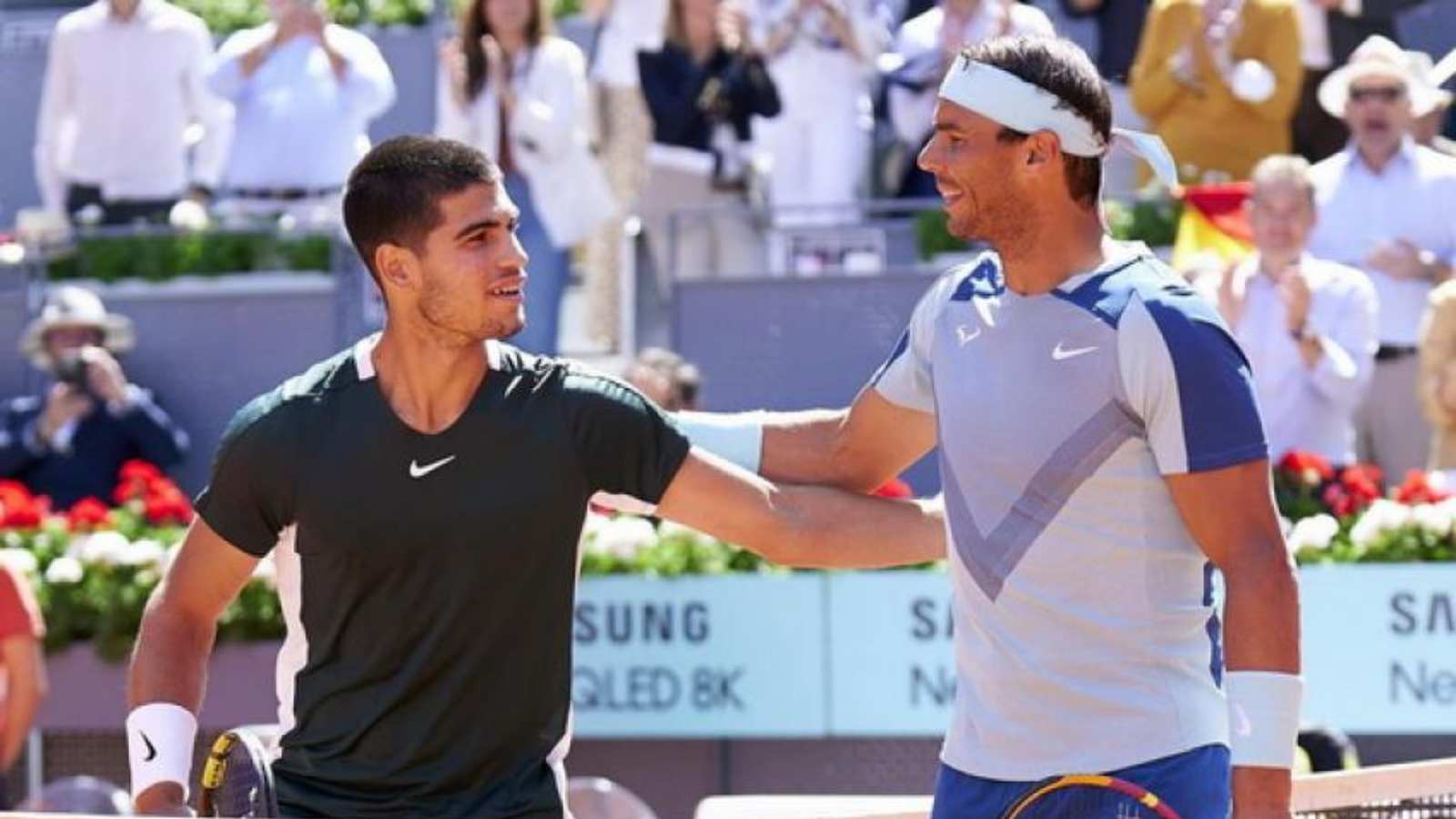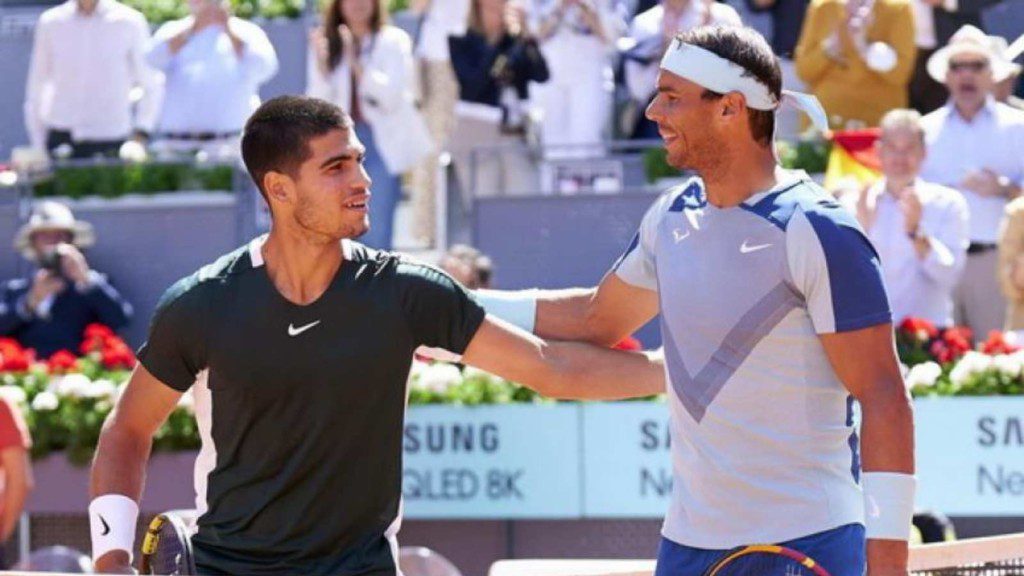 Spanish tennis player Carlos Alcaraz is the biggest story of 2022. He became the youngest World No.1 in the history of the sport this year at just the age of 19 years. He looks up to his idol and compatriot Rafael Nadal and wants to emulate his achievements. Both the players have met each other thrice in the last two seasons.
The 2022 Australian Open champion has won their first two meetings in 2021 and 2022 respectively. However, this year the 2022 US Open champion beat Rafael Nadal 6-2, 1-6. 6-3 in the Quarter-finals round of the Madrid Open on road to winning the title.
The 2023 season is going to start in less than a month. The top players will compete against each other to win tournaments. The two players will probably meet more than once in the tournaments as they would try to outdo each other. Also, It is possible that both players can play for Spain in the Davis Cup 2023.
Also Read: Iga Swiatek leads the 2023 Australian Open entry list also featuring Emma Raducanu and Naomi Osaka
Also Read: "That's a different phase," Stefanos Tsitsipas talks of the increasing challenges of the Tour as Big-3 continue their domination while the next-gen enters