Carlos Alcaraz stormed into the semifinals of the Indian Wells Masters after claiming a straight sets victory over Felix Auger Aliassime. The Spaniard had to pull out of the Acapulco Open owing to an injury, as he reveals that he took inspiration from Rafael Nadal and Novak Djokovic in terms of bouncing back after an injury layoff.
Carlos Alcaraz missed the start of the season due to an injury, which meant that he had to also withdraw from the 2023 Australian Open. He returned to the tour in style last month, winning his first title of the season in Buenos Aires. The Spanish teenager revealed that he was motivated by how Rafael Nadal and Novak Djokovic always manage to come back stronger after an injury setback.
Carlos Alcaraz admitted that he was a bit surprised after winning the Argentina Open, which was his first tournament in almost four months. However, after reflecting on the tournament, he is not much surprised by his success.
"I look to the big players, Djokovic or Rafa, when they are coming from an injury and probably they have a great percentage to win the tournament after an injury. I looked at them a little bit when I was injured, you know, training. They motivated me to play a good game after an injury in the first tournaments. I was surprised when I won Buenos Aires, but right now, I'm not surprised at it," said Alcaraz.
Related: Nick Kyrgios stands up for Holger Rune after his ugly confrontation with Stan Wawrinka at Indian Wells
"It pushes me to the limit," Carlos Alcaraz on facing Jannik Sinner in the semifinals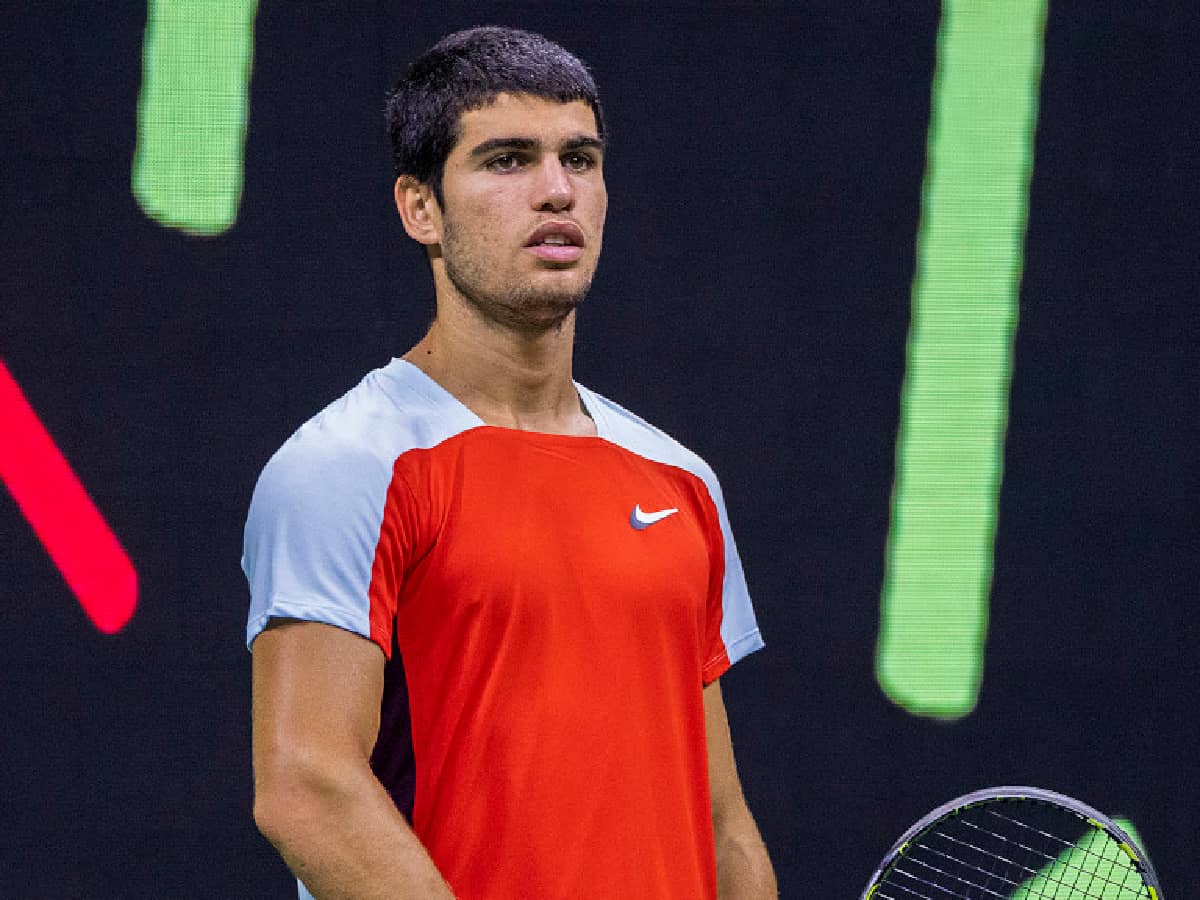 Carlos Alcaraz will be up against a familiar opponent in the form of Jannik Sinner in the semifinals of the Indian Wells Masters. The duo have developed a great rivalry over the past few, as they have locked horns at Wimbledon and the US Open last season.
Their clash in the 2022 US Open quarterfinals became an instant classic. Carlos Alcaraz prevailed in five sets, avenging his defeat at Wimbledon a couple of months ago. The Spaniard is excited face Jannik Sinner in the semifinals, and believes that the Italian pushes him to become a better player.
Carlos Alcaraz believes that Jannik Sinner has a great serve, and his movement on the court is also admirable. He acknowledges the fact that he will have to be at his best against the 11th seed to book a place in the finals.
"I enjoyed that match [the US Open quarter-final], because I had to be really, really focused in every shot. I had to play my best. That's why Jannik is such a great player. Not only with great serve, great movements, it is because he pushes the opponent to the limit. Tries to play aggressive with great shots. For the opponent it is really tough to be focused mentally and physically during the whole match. That's what I love playing against him, that it pushes me to the limit," said Alcaraz.
Continue Reading:
Who is Nina Simone? Why Venus Williams is trying to save her house?
"He destroyed Novak," Casper Ruud applauds sensational Rafael Nadal for incredible record at French Open