Carlos Alcaraz, who is currently the top-ranked player in the world, secured his spot in the quarter-finals of the ATP Miami Open after a commanding 6-4, 6-4 triumph against Tommy Paul on Tuesday. Alcaraz, the defending champion at Miami and also the recent winner at Indian Wells, will next take on Taylor Fritz, another American player, in the quarter-final round. Despite Tommy Paul's previous victories against Spanish players, including Alcaraz and Rafael Nadal in 2020, he was unable to gain any momentum during the match.
The 19-year-old tennis player from Spain, who gained the support of the South Florida crowd, won his ninth consecutive match with his strong baseline shots and willingness to approach the net. He impressed the audience with his skillful drop shot, which has become more effective over time.
Bastien Fachan posted a picture of Carlos Alcaraz during a match where he was seen stretching his body to take a shot that resembled Novak Djokovic's playing style. Fachan commented on the post, saying that he could have easily mistaken Alcaraz for Djokovic if it wasn't for the clothing sponsor.
Carlos Alcaraz and Novak Djokovic share a similar playing style that involves powerful baseline shots and an ability to approach the net. Both players are known for their agility and flexibility on the court, with Alcaraz impressing audiences with his increasingly effective drop shot. Djokovic, a seasoned veteran in the sport, has won numerous Grand Slam titles and is considered one of the best players of all time. Alcaraz, on the other hand, is a rising star in the tennis world and has already made a name for himself with his exceptional skills and impressive performances in recent tournaments.
Continue reading: Carlos Alcaraz reveals his Sylvester Stallone secret for his dominant playing style
Social media reacts to Carlos Alcaraz's Djokovic-like shot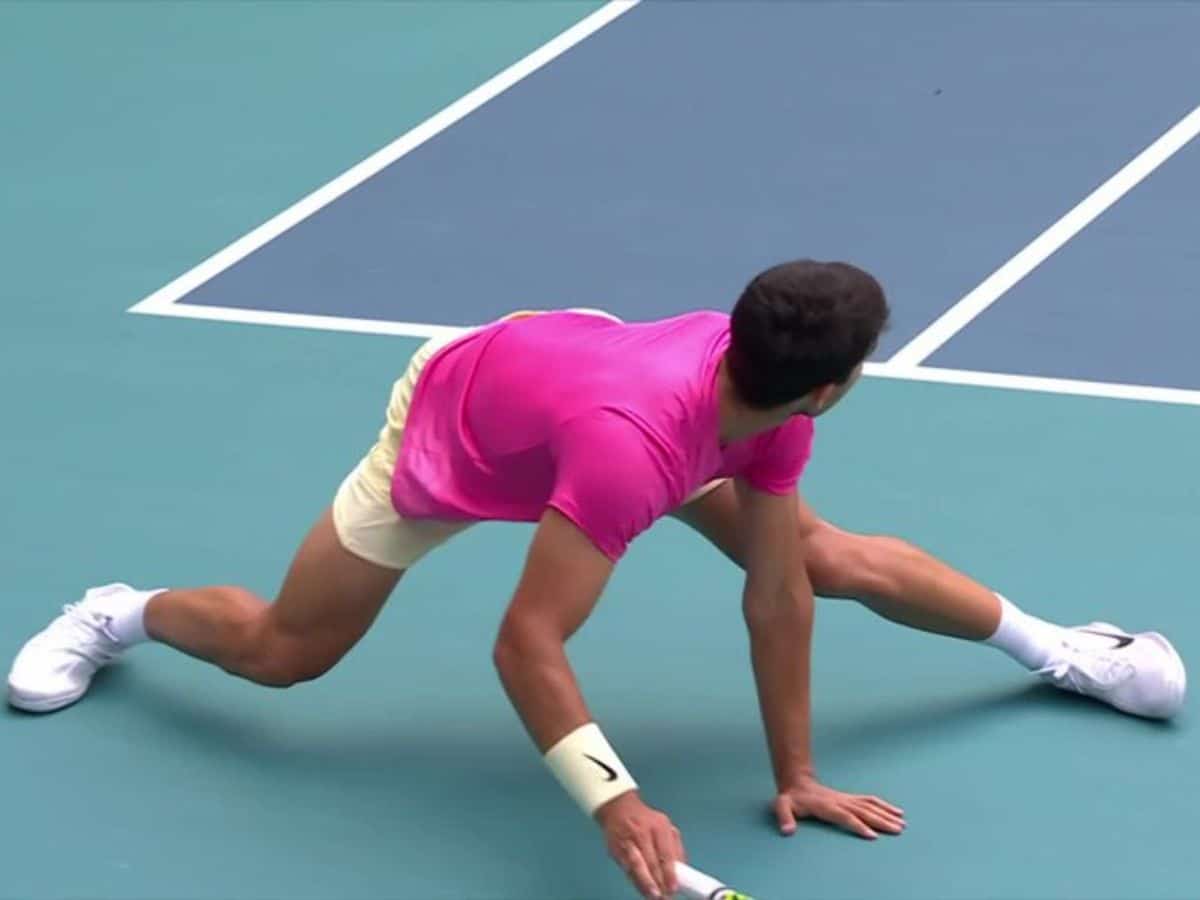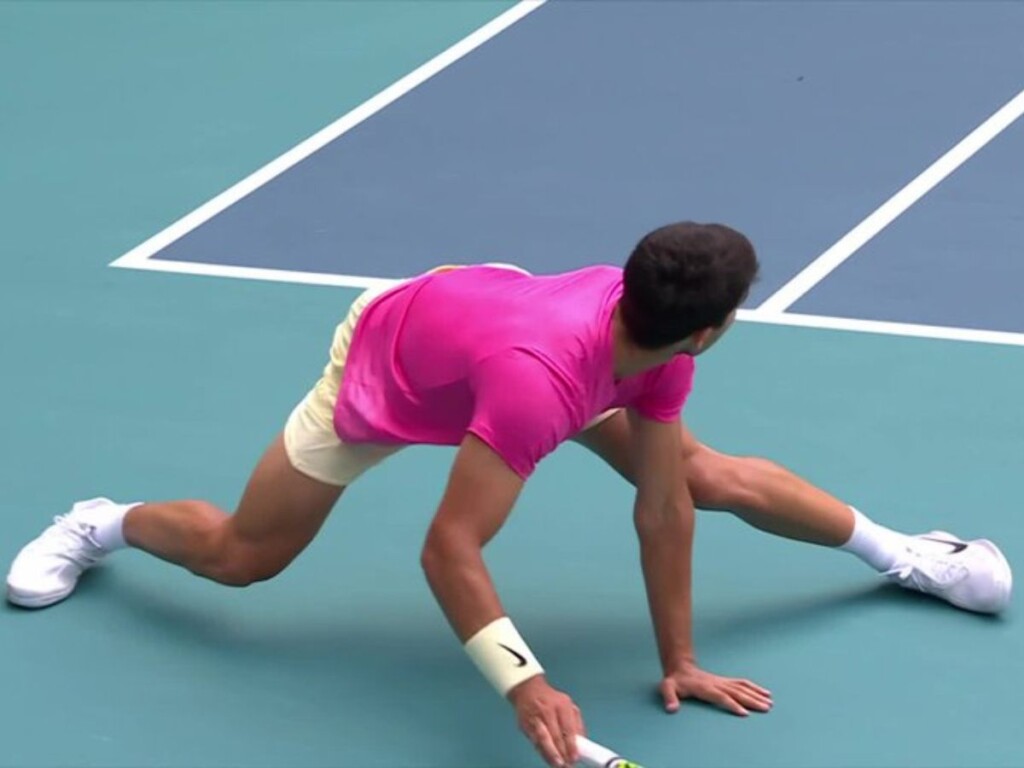 Some fans were in awe of Alcaraz's incredible flexibility and the resemblance of his shot to Djokovic's. They praised the young player's skills and predicted a bright future for him. Others, however, were critical of the comparison, stating that Alcaraz was still a young player who had yet to achieve Djokovic's level of success. They argued that it was unfair to compare the two players and put unnecessary pressure on Alcaraz.
There were also some who found humor in the situation, with many creating memes and jokes about the likeness of the shot. Regardless of the reactions, it is clear that Alcaraz's shot has made an impression on the tennis world, and it will be interesting to see how his career progresses in the future.
In conclusion, the photo of Carlos Alcaraz's Djokovic-like shot has sparked a range of responses from fans, from praise to criticism to humor. While the comparison may be up for debate, it is clear that Alcaraz has caught the attention of the tennis world and has a promising career ahead of him.
In case you missed it:
Carlos Alcaraz steals the spotlight at Miami Open, snaps pictures with New York Mets star Francisco Lindor and NFL great Chad Johnson
"If Carlos has his mind on that all the time, his tennis won't flow," Juan Carlos Ferrero says Carlos Alcaraz is not obsessed with world number one ranking