Serena Williams is a legendary tennis player who has won 23 major titles, including six U.S. Open championships. She is known for her powerful serves and her dominance on the court. In recent years, she has also become a vocal advocate for social justice and equality.
The Spider-Verse franchise, on the other hand, is a popular animated movie series that explores the multiverse of Spider-Man. The first movie was released in 2018 and was a critical and commercial success. The second movie, "Spider-Man: Across the Spider-Verse," is set to be released on June 2, 2023.
In a recent series of tweets, the official account for the film gave "Spidersonas" to a number of different celebrities. The list includes Golden State Warriors superstar Steph Curry, Brazilian singer, songwriter, and actress Anitta, musician Jamie Foxx, musician Bad Bunny, Pan's Labyrinth director Guillermo del Toro, actress Priyanka Chopra, musician Nick Jonas, actor Kumail Nanjiani.
Sony Pictures Animation recently posted an animated Spidersona version of Serena Williams on their Twitter account with the caption "A #Spidersona serve from @serenawilliams. #SpiderVerse". This tweet has garnered a lot of attention from fans of both Serena Williams and the Spider-Verse franchise.
The tweet quickly went viral, garnering a lot of likes, retweets, and comments. Fans of both Serena Williams and the Spider-Man franchise were thrilled to see the two worlds collide in such a fun and creative way. Many praised the animation for its attention to detail and faithful representation of Serena's iconic serve.
The tweet by Sony Pictures Animation combines these two worlds by creating an animated Spidersona version of Williams. The Spidersona is a concept where fans create their own Spider-Man characters based on their own personalities and interests. In this case, Serena Williams' Spidersona is based on her tennis skills and her status as a cultural icon.
In case you missed it: Ukraine minister accuses Wimbledon of "Accommodating crime accomplices," as ban on Russian and Belarusians lifted
Fans ecstatic over Serena Williams' latest avatar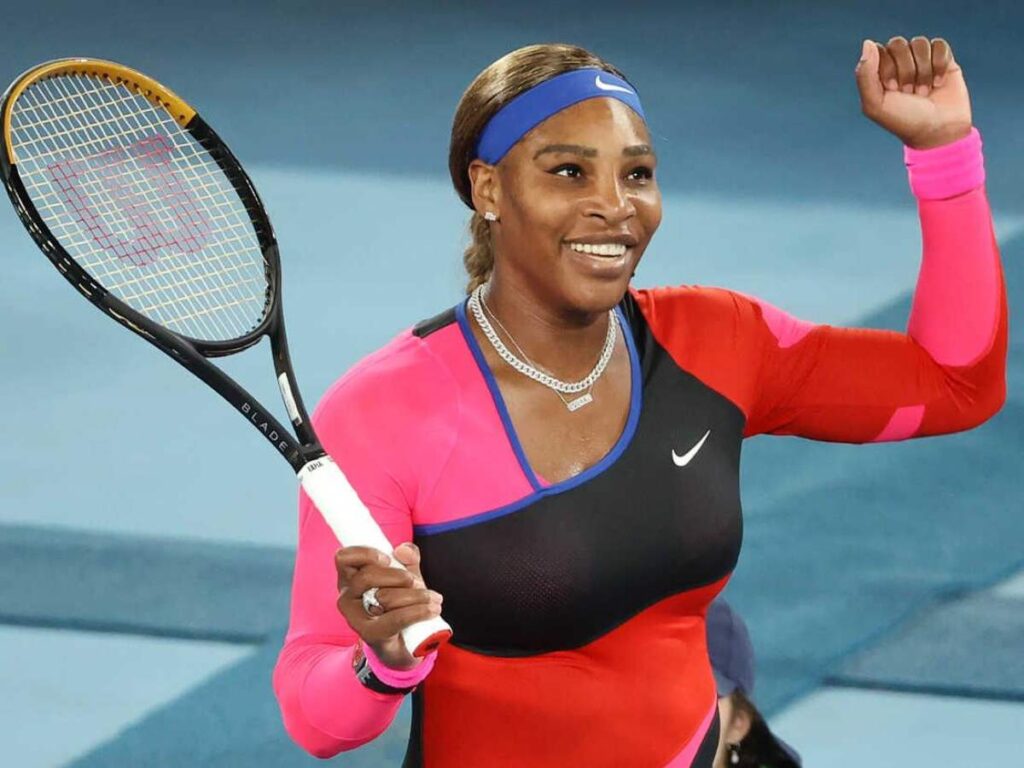 The tweet has received a lot of positive reactions from fans on Twitter. Many have praised the animation and the concept of a Spidersona based on Serena Williams. Some have even suggested that she should have a cameo in the upcoming Spider-Verse movie.
Fans of both Serena Williams and the Spider-Verse franchise have been quick to react to the tweet, with many expressing their excitement and admiration for the animation. Some fans have even suggested that Serena Williams should have a cameo in the upcoming Spider-Verse movie.
Overall, the tweet featuring Serena Williams' Spidersona has been a hit among fans, who are excited to see their favorite tennis player in animated form. The tweet is a creative and fun way to bring together two different worlds and to celebrate the talent and influence of Serena Williams.
In case you missed it :
Novak Djokovic in contention for upcoming Davis Cup matches as potential clash with Carlos Alcaraz is on cards
"It's a shame," Carlos Alcaraz sulking after losing World No.1 spot to Novak Djokovic following defeat against Jannik Sinner