Tennis legend Martina Navratilova has once again slammed World's richest person, Elon Musk over his Twitter ownership. After months of tussling with senior management, Musk finally completed a whopping $44 billion takeover of Twitter. While many were happy with Musk's takeover of Twitter hoping for free speech, some raised concerns over the way Musk will run the social media platform.
Navratilova is amongst the people who believe that Musk's takeover will only increase negativity in society. She thinks that Musk's idea of free speech is very subjective and could easily backfire. According to her, some extremists may operate under the free speech blanket to propagate extremist agendas which may not be in everyone's rightful interest.
Reacting to an article where Eric Idle slams Musk after he admitted he stole the Twitter business model and the blue tick subscription fee model from Monty Python, Navratilova said that Musk is exceeding all expectations in how fast he will destroy the coveted social media platform.
"Musk is exceeding all expectations in how quickly he will destroy twitter…" Navratilova tweeted. This is not the first time Navratilova has called Musk out. On many previous occasions, indirectly or directly, she has expressed her disappointment in Musk owning Twitter.
Also Read: "This is totally n*ts" Martina Navratilova reacts to news of a biological male teacher wearing f****h props to school
Martina Navratilova and her left-wing ideology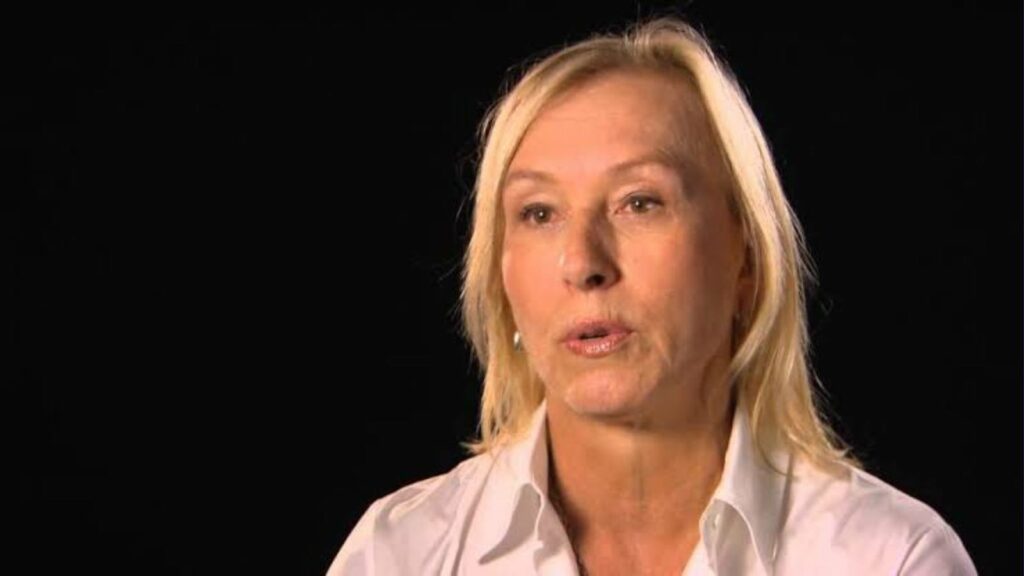 Apart from being an all-time tennis great, Navratilova is a very active personality in social circles. She is very active on social media and shares her strong opinions on various cultural, political, and social causes. Her opinion often lands her into trouble but she never hesitates to speak up for what she believes in.
She has a left-leaning ideology and hence attacks the staunch mentality of many Republicans. She often tends to call out eminent Republican figures, especially Donald Trump over his 'extremist' thoughts and gets a lot of bashing from his supporters too. But despite all this, Navratilova has never shied away from putting out her thoughts in public.
Also Read: WATCH: "One less rival" Rafael Nadal almost blows off Felix Auger-Aliassime's head with his lethal serve during practice for the ATP Finals
Also Read: "Will be happy to share if I'm there" Novak Djokovic opens up about chances of playing at Australian Open 2023 amidst uncertainties