World No. 5 and the 5th seed of the 2022 US Open, Ons Jabeur, is in the finals of the Grand Slam, her second successive Grand Slam finals appearance of this season having finished runner-up at the 2022 Wimbledon Championships as well a couple of months ago.
Jabeur was up against the in-form Frenchwoman Caroline Garcia in the semi-finals and went on to defeat her 6-1, 6-3 to enter her second major finals in the hunt for her first-ever Grand Slam title. The win also takes Ons to the World No. 2 spot once again upon the conclusion of the Grand Slam.
Also Read: "Definitely going for my revenge!" Ons Jabeur looking forward to 'tough' US Open final as she gears up to take on Iga Swiatek
"I always wanted to be the fun player that Andy Roddick is,": Ons Jabeur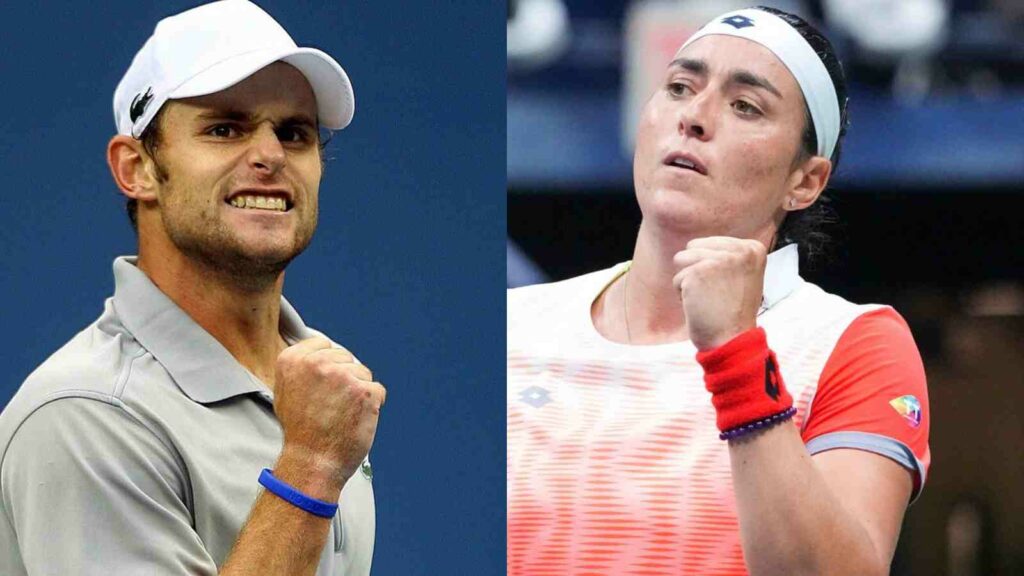 Jabeur was lucky enough to recently meet one of her tennis idols, Andy Roddick, at the US Open before her semi-final match and excitedly shared the post on her social media handles. After the win over Garcia, she gave more details on her meeting with the former World No. 1.
"I was actually surprised to see him like, 'Whoa he's there' you know. I hugged him and I didn't know if I should shake his hand and hug but I directly went for the hug of course. I told him I was gonna fire my team because they all met you yesterday and I couldn't.
"He was very nice. He told me like he's following me, supporting me which is incredible. I actually looked up the last picture I took of him and it was at the 2009 Australian Open. He was warming up or training and I was very close.
"But when I went to take a picture with him, he had already left. I was about to ask him about the serve but then I forgot but I think he gave me the touch somehow," said Jabeur when asked initially about her meeting with Roddick speaking in her press conference.
When asked about Roddick yet again on what actually inspired Jabeur to look up to Roddick, the Tunisian gave a detailed answer after being asked whether it was Roddick's personality or his game style that got her into following the 2003 US Open champ.
"He's handsome also, I had to say that, don't tell my husband. The personality is similar to mine, I always wanted to be that fun player that he is, I suck at imitating people but he does it really well but what is also impressive is his serve. I always wanted to serve like that.
"His charisma on the court is really amazing and I remember the Wimbledon final against (Roger) Federer, everybody was cheering for Federer but I was like 'Andy come on'. I just loved the way he plays and the person he is," added Jabeur further smilingly.
Ons is now 2-sets away from winning her first Grand Slam title but will face the massive challenge of top seed and World No. 1 Iga Swiatek who comes looking for the third major of her career and second of the season having earlier won the 2022 French Open, her 2nd title in Paris.
Also Read: "Can't imagine how horrible she feels," Tennis Twitter shows sympathy for Aryna Sabalenka after she chokes up in press conference following US Open semi-final defeat
Also Read: WATCH: "I'm sorry that's disgusting!" Iga Swiatek reveals how the bathroom break made her 'lighter' and helped her breeze past Aryna Sabalenka into the US Open final