It was yet another difficult defeat for 6th seeded Aryna Sabalenka as she lost in the semi-finals of the 2022 US Open for the second year in a row continuing to be on the lookout for her first-ever Grand Slam final despite having gone as high as World No. 2 in the WTA rankings.
Sabalenka was up against World No. 1 and top seeded Iga Swiatek in the finals and despite winning the first set, the Belarusian could not hold on to the lead as Swiatek won the match 3-6, 6-1, 6-4 despite some brilliant tennis from Sabalenka who despite poor form and fought valiantly.
Also Read: WATCH: "I'm sorry that's disgusting!" Iga Swiatek reveals how the bathroom break made her 'lighter' and helped her breeze past Aryna Sabalenka into the US Open final
Aryna Sabalenka covers her eyes with massive goggles to hide tears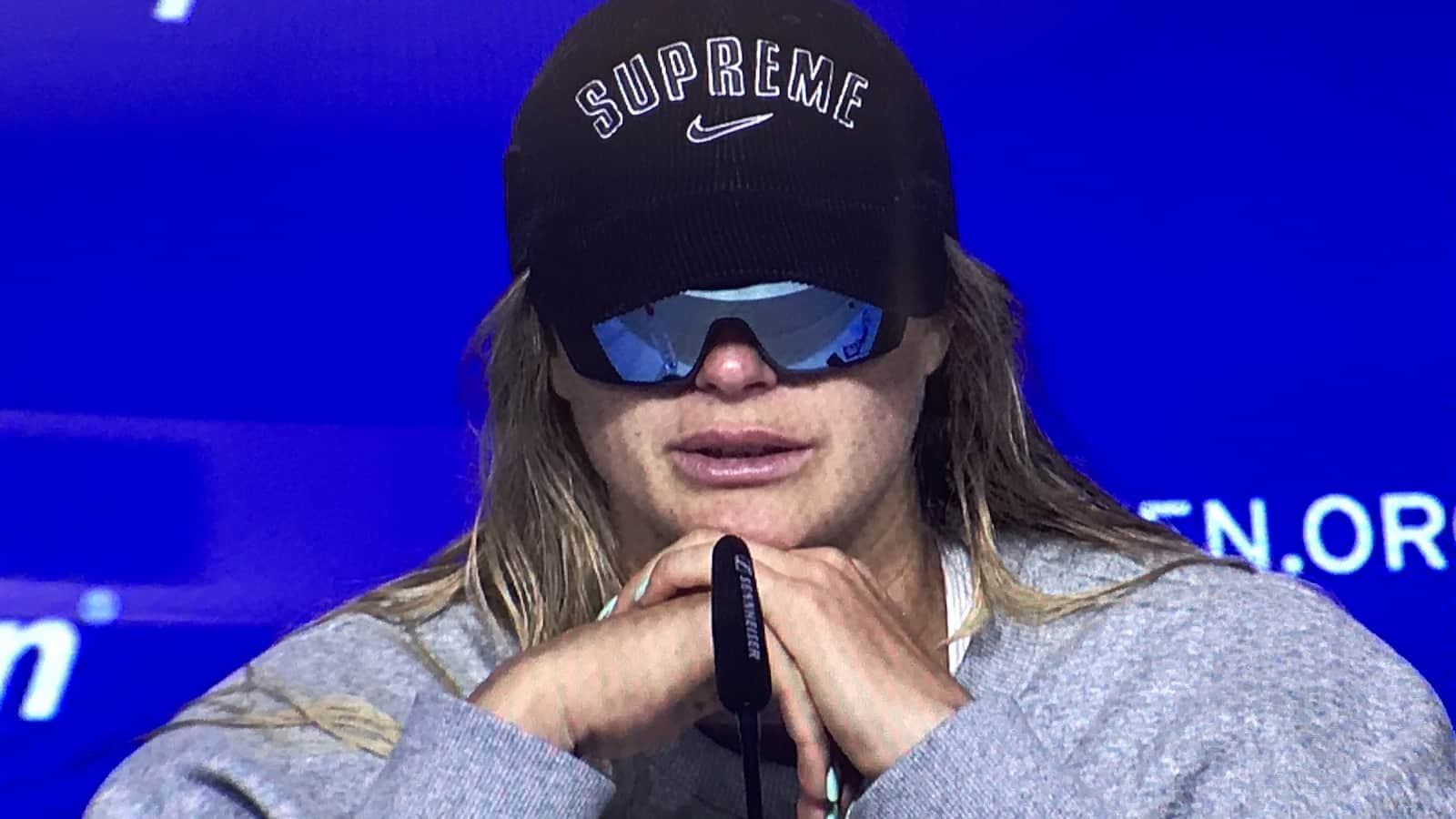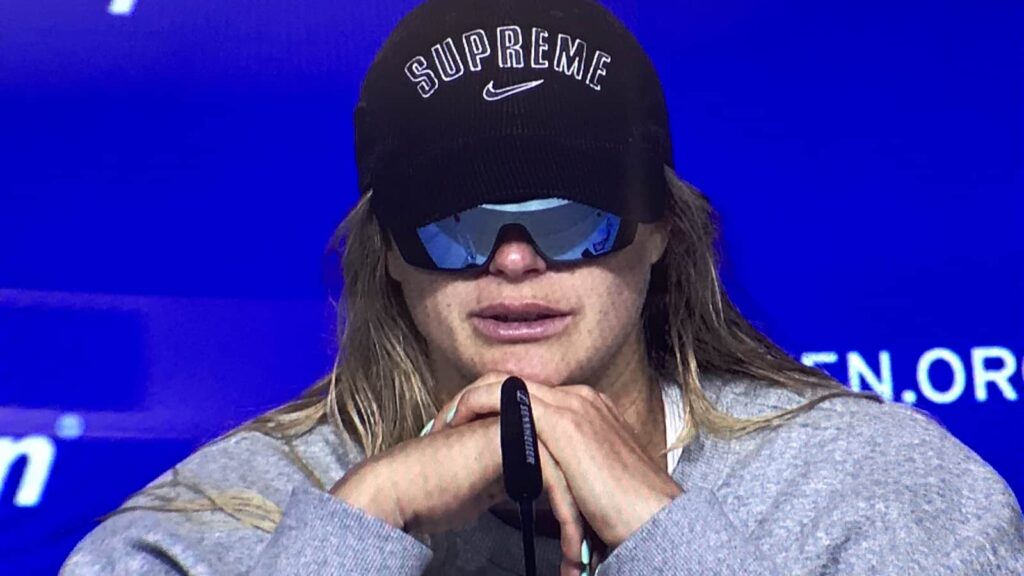 Turning up for the press conference is always difficult for the losing player but they have no choice and same was the case with Sabalenka as well as she turned up for a very short interaction with the press after the agonising defeat at the hands of Swiatek yet again.
Sabalenka's outfit however had one noticeable change as big sunglasses covered the majority of her face, especially her eyes and one can believe it to hide the tears as she choked up during answering the press conference as well, finding it difficult to put words together and left the press room as quickly as possible.
With the semis now played out where Sabalenka and Caroline Garcia had to see the exit, the finals at US Open will be played between Swiatek and Ons Jabeur as both women reach their second Grand Slam final of the season looking for their first major on hard courts.
Also Read: "Her elegance and loyalty will live in history" Roger Federer offers his condolences after the passing of Queen Elizabeth II
Also Read: "Pressure is a Privilege!" Maria Sharapova visits the Arthur Ashe Stadium as she is pictured with legend Billie Jean King