Iga Swiatek dominated Aryna Sabalenka in the semifinal of the Italian Open 2022. She defeated the Ukrainian powerhouse 6-3, 6-1 to enter the final in Rome. This is Iga's fifth final appearance in a row, and she would love to keep her 100% final win rate in 2022. Swiatek also pulled her winning streak to 27, and she is still not looking in any discomfort.
No player has been able to pose a threat to Swiatek. Sabalenka just fell apart as she became Swiatek's victim thrice in the win streak. It seemed that Sabalenka had psychologically just given up as she could not do any damage by her powerful serves. She succumbed to many double faults and got punished on both first and second serves.
Swiatek has just been dominant in her play, and mentally, she appears to have a grip on the players. Swiatek doesn't seem like she's going to stop anytime soon.
Also Read: Stefanos Tsitsipas sheds happy tears after staging a stupendous comeback against Alexander Zverev to reach maiden Rome Masters Final
Iga Swiatek feels that hat is a part of her on the court.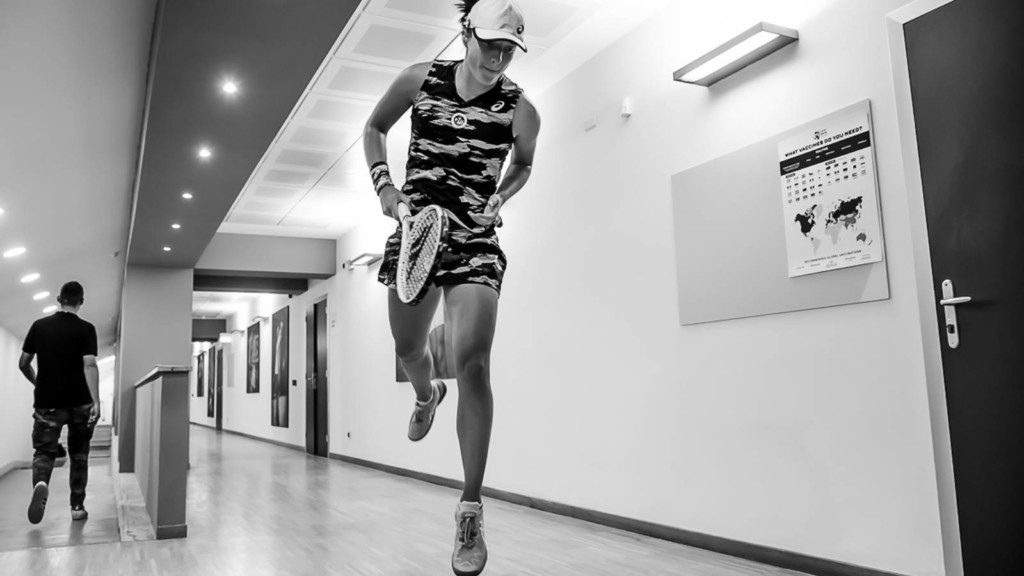 Swiatek seemed quite relaxed in the press conference after her semifinal win in Italy. On the matter of donning a cap, she said:
"Honestly I played with a hat for many, many years. Right now I feel weird on court when I don't have a hat on. It's like I wouldn't have a T-shirt. For me it's kind of obvious that I'm going to play in a hat"
Swiatek's funny quirk should not throw the light off the fact that she is a ruthless competitor and she feels like she is improving on the clay-court ahead of the French Open. She said:
"I'm really happy for the whole process that we had this week because I had to dig through some, you know, worse moments. I feel like I'm getting better and better. Today I felt like I really understood the clay, so it's pretty nice".
Swiatek has settled quite nicely as the world's number 1, and her streak of 27 wins is also looking for an extension. She would aim for a fifth consecutive title in Rime and hope to keep her streak alive until she has the Roland-Garros title in her hand.
Also Read: "Pain takes away your happiness, not only in tennis but in life" A devastated Rafael Nadal ponders over his future after an excruciating exit in Rome
Also Read: "I have not been able to re-watch that match," Eugenie Bouchard reveals scarring memories from the 2014 Wimbledon finals