Italian World No.15 Jannik Sinner is one of the best players of the 2000 generation. The 21-year-old is already in the limelight of his career and has played some epic matches already. The 5 setters against eventual champions Novak Djokovic and Carlos Alcaraz in the quarter-finals of Wimbledon and the US Open 2022 were absolutely epic.
Lawrence Frankopan, the manager of the Italian has spoken about his player's mannerisms and star value in a recent interview. He has clearly talked about the market strategies of the top players and how the off-court gestures are as equally important as winning the tournaments.
As he stated, "Those of us who work in marketing are blessed to have a serious athlete who is also able to tell stories. It's not just about hitting balls and lifting trophies. It is humility and the ability to please that make the difference. I try to help Jannik become the best player possible. And often the balance is very delicate"
Continuing the train of thought, Frankopan explained the sync between the manager and a player and how balanced things should be. As in his words, "you have to try to build a business around it but without amputating the energy of the project on the ground. It's a long journey, and like any journey, it has its ups and downs." (Source: We love Tennis, translated via google)
Related: "Alcaraz, Rune, myself, we are all young"- Novak Djokovic jokes being a part of the Next-Gen after reaching the 2022 Paris Masters final
Jannik Sinner vs Carlos Alcaraz – The new rivalry in making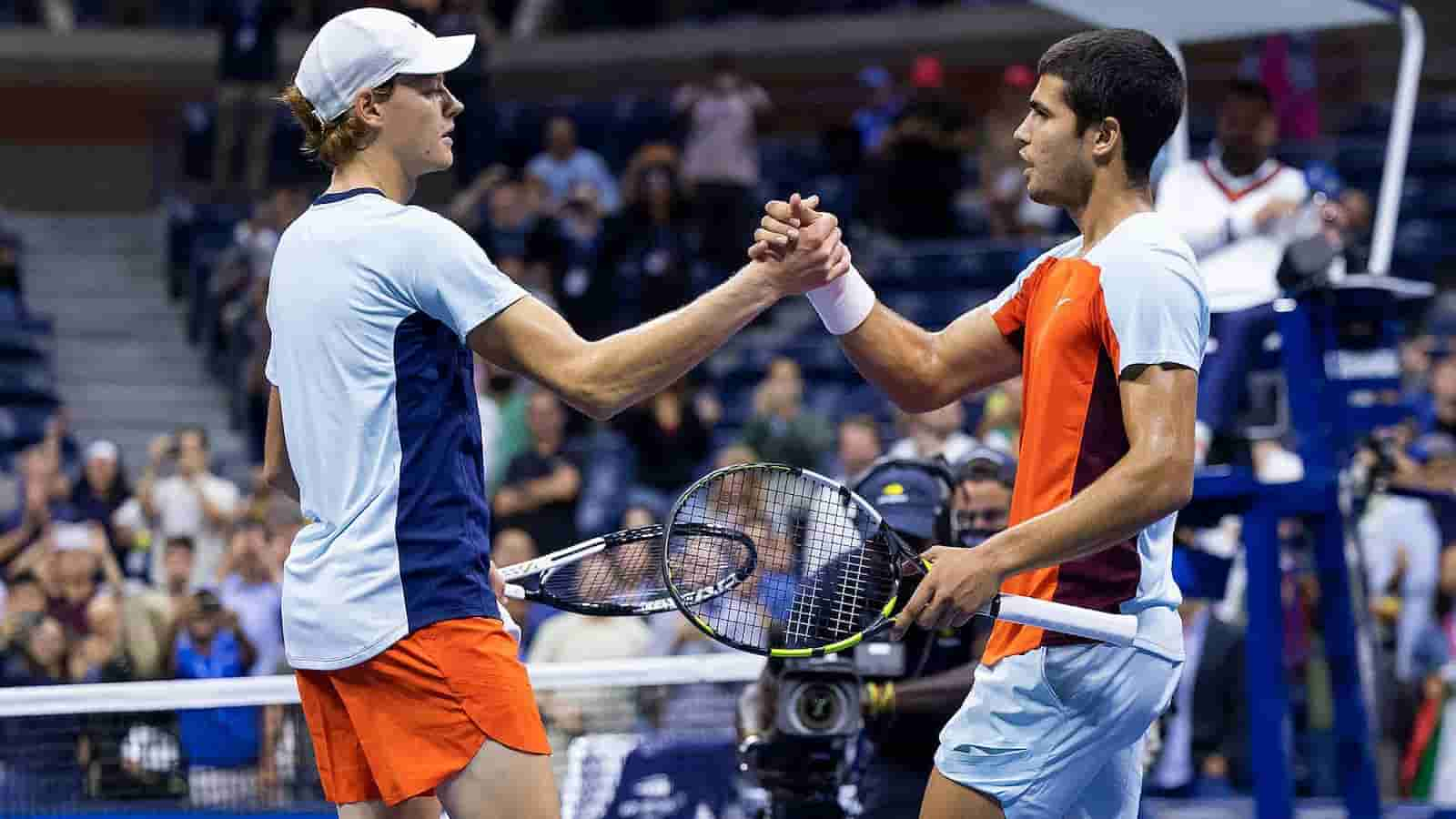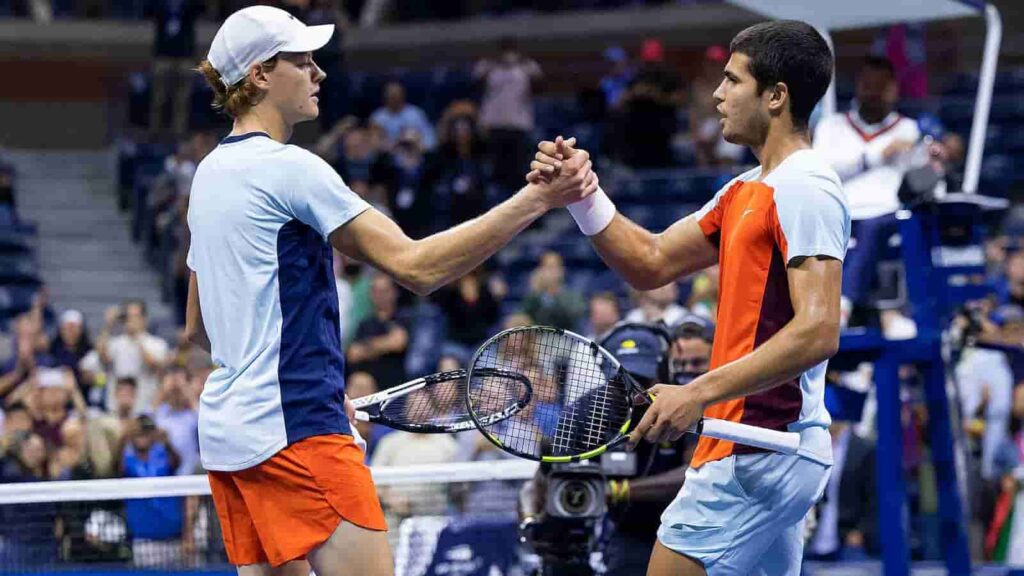 The 'kids' born after the 2000s have been taking tennis to the next level as we could see from the recent performances of young guns like Carlos Alcaraz, Felix Auger-Aliassime, Jannik Sinner, and Holger Rune. Alcaraz has already won his maiden Grand Slam with his incredible US Open 2022 run.
Sinner vs Alcaraz US open 2022 Quarter Finals was one of the most thrilling matches ever in the history of tennis as the youngsters battled out for 5 hours and 18 mins with animalistic rallies, reminding us of the Rafael Nadal– Novak Djokovic iconic rivalry on the court. These two have played 4 times against each other and have 2 wins apiece. Apart from the US open encounter, the pair battled out earlier in Wimbledon 2022 R16 where the Italian came out on top in 4 sets.
As the new generation has already arrived, 2023 is promising to be a battle between 3 generations starting from the 1980s led by Rafael Nadal and Novak Djokovic.
Also Read: WATCH: "Come on, that's Ruud"- Tennis Twitter goes berserk, reacting to Rafael Nadal's fake smash fooling Casper Ruud
Also Read: "The Nadal effect" – Fans astonished on seeing record attendance for Rafael Nadal's exhibition match in Mexico