Former French World No.25 Jeremy Chardy has given his views on the strategies of the Serbian World No.5 Novak Djokovic that can break the confidence of his opponents. Chardy is currently playing only in doubles events and the 35-year-old had reached the semi-finals of the Australian Open 2023. The Frenchman has faced the Serbian 14 times in singles but was never able to win at least a set against him.
As the Serbian is looking to win his 10th Australian Open title on Sunday, Chardy has opened up on his views on how facing Novak Djokovic looks like, "The really difficult thing about Novak is that he always manages to make you feel that he is only 60-70% and that in fact, he is not taking any risks. It creates a lot of pressure, to think that he has so much left under his feet. It quickly breaks your confidence, makes you feel like you don't have a chance."
Chardy continued on the mindset in which he was facing Djokovic amidst their matches, "Against him, I already wanted the game to end quickly because it becomes clear soon enough that it's only a matter of time. But when it happens to a strong player, like Wednesday Rublev, on a very big court, it must be extremely frustrating."(Source: We Love Tennis, translated via google)
Also Read: "Walking on the water," Enzo Couacaud in awe of Novak Djokovic's ability and serve
Novak Djokovic has never lost a final in the Australian Open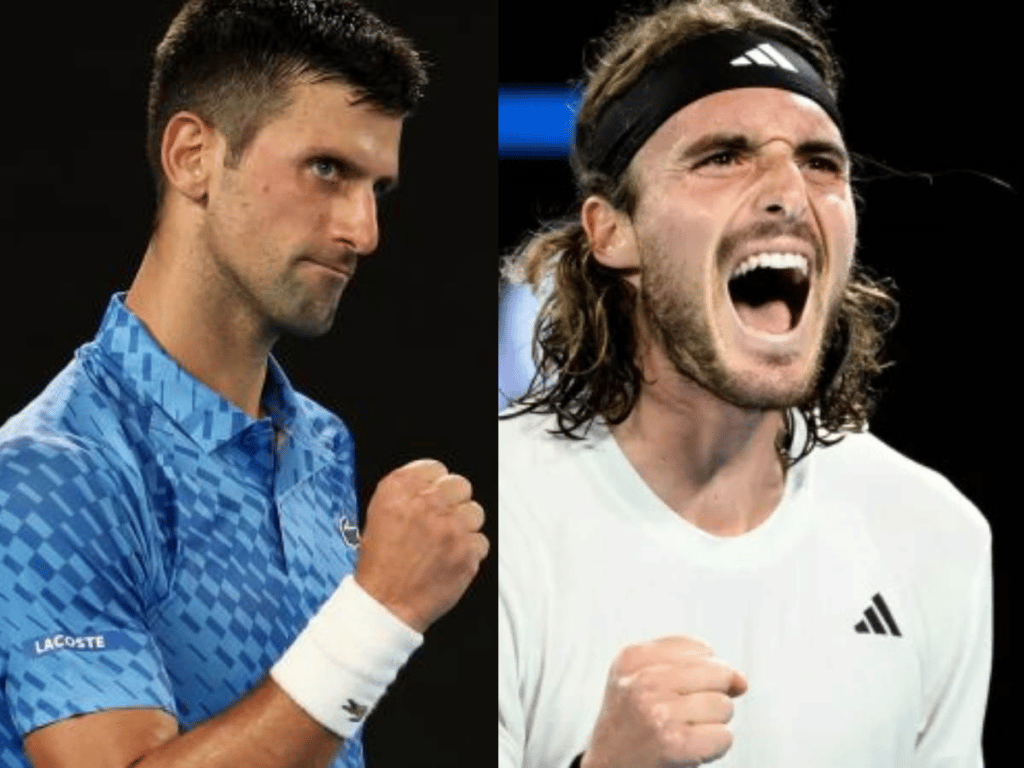 The Serbian World No.5 Novak Djokovic has a lot of world records waiting for him on Sunday. The 35-year-old has never failed in a semi-final or final in this favorite Grand Slam of his. His record in these rounds stands at an incredible 19-0. His last loss in this tournament dates back to the 2018 fourth round against Chung Hyeon. He has not been beaten for 27 matches here since that – An open-era record for the longest winning streak in the Australian Open history.
If he is able to beat the Greek World No.4 Stefanos Tsitsipas, A record-equaling 22nd Grand Slam is on the cards. At the same time, the title will be his 10th in Australian Open. A feat that no one ever has achieved. Already he holds the record for the most Australian Open titles won. He will also become the World No.1 again if he gets those 3 sets on Sunday.
Djokovic had some hamstring issues at the start of the tournament but he has looked unbeatable since the pre-quarterfinals against Alex De Minaur. The way he dismantled Andrey Rublev and Tommy Paul in the previous rounds is making him a huge favorite to win this final. On the other hand, Tsitsipas got past the Russian World No.20 Karen Khachanov in 4 sets: 7-6(7-2), 6-4, 6-7(6-8), 6-3 to make it into his first Australian Open final.
In case you missed it!
Pam Shriver urges Elena Rybakina to replace coach Stefanos Vukic following ugly Australian Open incidents
Aryna Sabalenka reflects on the adversities of last year's Wimbledon as the Belarusian becomes Australian Open champion