Serbian World No.5 Novak Djokovic is aging like a fine wine as we could see from the emphatic fashion of tennis he is still producing at 35 years of age. The 21-time Grand Slam champion who won almost everything he got a chance to play this year is super motivated for yet another season in 2023. In a recent interview, the Serbian superstar revealed about his plans and aspirations for the coming years.
As quoted by him, "I work as hard as anybody on the tour, maybe even harder than anybody, because I know that 35 is not 25 or 15. You have to adjust to age differences and catch up with the young boys that are pumped, motivated and very powerful. But I'm still there and feel as young as them"
The Serbian gave a brief description of how was he affected by the covid mandate issues last year and how he managed to get out of the mental issues from the difficult conditions. He also considered himself to be lucky enough to still compete at the highest level.
In his words, "Throughout my career, I was very fortunate to achieve many things and win the biggest trophies that are in this sport. I still allow myself to dream big. In any tournament I play, I want to win. The biggest goals are the Grand Slams and Masters events and I love playing for my country as this awakens the most beautiful emotions in me. I keep going.
The biggest goal that I have for next year and all the years to come I don't know how many I'll be still playing is to try and stay healthy and perform at the highest level. I really don't at the moment see myself playing professional tennis and not being one of the candidates or favorites to win a Grand Slam or one of the top spots in the world".
Then the Serbian self-assessed his game style and how it could be improvised to compete with the young guns who are at the top of their game and physicality. "I don't see myself being 25 and playing at a medium-high level. I just want to play always at the highest level, that's something I demand from myself, and my team demand from me.
This season has been very challenging for me on many levels. The way it started was something that I have never experienced before so it took me several months really to find the balance on the court mentally, physically, and emotionally and to really be able to start playing tennis that I want to play".
The Serbian also reflected upon how motivated he will be the next season despite not being able to perform in a lot of tournaments this year. "I wasn't having a full season so I was kind of going back and forth – warming up, preparing, and cooling down, so I was really glad to play the last several months of the year and in a high-quality tennis style, especially the indoor season.
The performance could not come at a better moment for me because I was looking to get on that highest level and finish the season in style and then hopefully carry that momentum into the next season. I really don't feel as exhausted this year as in previous seasons because maybe I haven't played as much, so I'm really excited to kick-start the new season with a good, positive result". (Source: Express UK)
Related: Novak Djokovic's father recalls the horrors of war and challenges the family faced in making Novak the best player 
35-year-old Novak Djokovic is leading the head-to-head against most of the younger players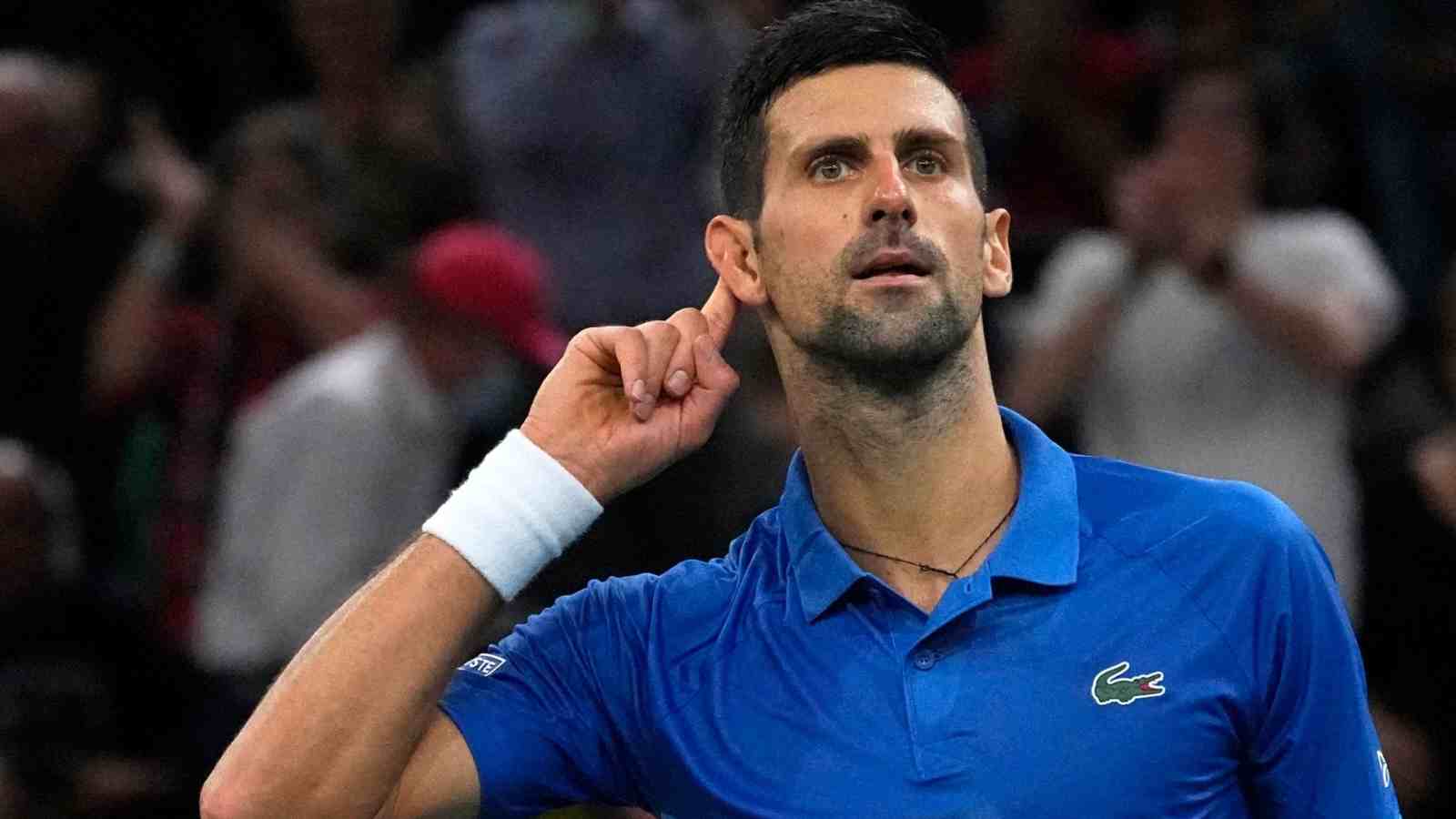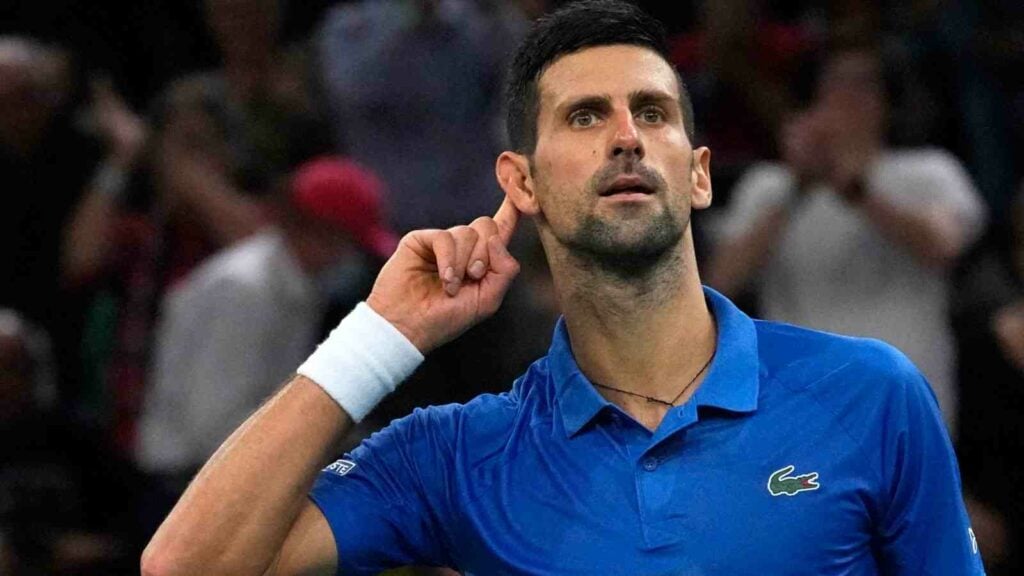 1980s-born Novak Djokovic is battling now against the 2000s generation in addition to the 1990s generation. He has constantly shown the tennis world how to deal with faster young guns who are currently at their best forms. However, more interestingly, the question is how long he can continue.
Djokovic has a winning record against most of the players born in the 1990s (minimum 2 matches played against each other) except Australian Powerhouse Nick Kyrgios (1-2) and 29-year-old Czech Jiri Vesely (0-2). He leads 10-2 against 24-year-old Stefanos Tsitsipas, 4-0 against 23-year-old Casper Ruud, 8-4 against 26-year-old Daniil Medvedev, 25-year-old Alexander Zverev, and 7-5 against 29-year-old Dominic Thiem.
Coming to the record against the 2000-born, he has a losing record against 19-year-old Carlos Alcaraz (0-1) but tied 1-1 against 22-year-old Felix Auger Aliassime and 19-year-old Holger Rune. He has defeated 21-year-old Jannik Sinner twice and once. He also has a 3-0 record against a promising 20-year-old Lorenzo Musetti. 2023 is promising to be a battle among three generations of tennis and the tennis world is waiting for that.
Also Read: Novak Djokovic, Andy Murray, Ons Jabeur, and Victoria Azarenka amongst the headlining players at the Adelaide International 2023
Also Read: List of the head-head encounters between Rafael Nadal and Novak Djokovic in the past two decades