Ons Jabeur, the Tunisian tennis professional who recently concluded her performance at the US Open by bagging the runners-up title to the championship has been named the Arab Sports Personality of the year by the Fatima Bint Mubarak Women Sports Awards committee.
Post her spectacular two-week showdown at Flushing, Ons earned herself the current ranking of world No. 2 and currently sits behind Iga Swiatek, who defeated the Arab in the New York finals with a score of 6-2, 7-6(5) and retained her world No. 1 position.
Also Read: "We played pretty well," Leon Smith comes to rescue his drowning Great Britain team post losing Davis Cup to the Netherlands
Ons Jabeur obtains Arab Sports Personality of the Year award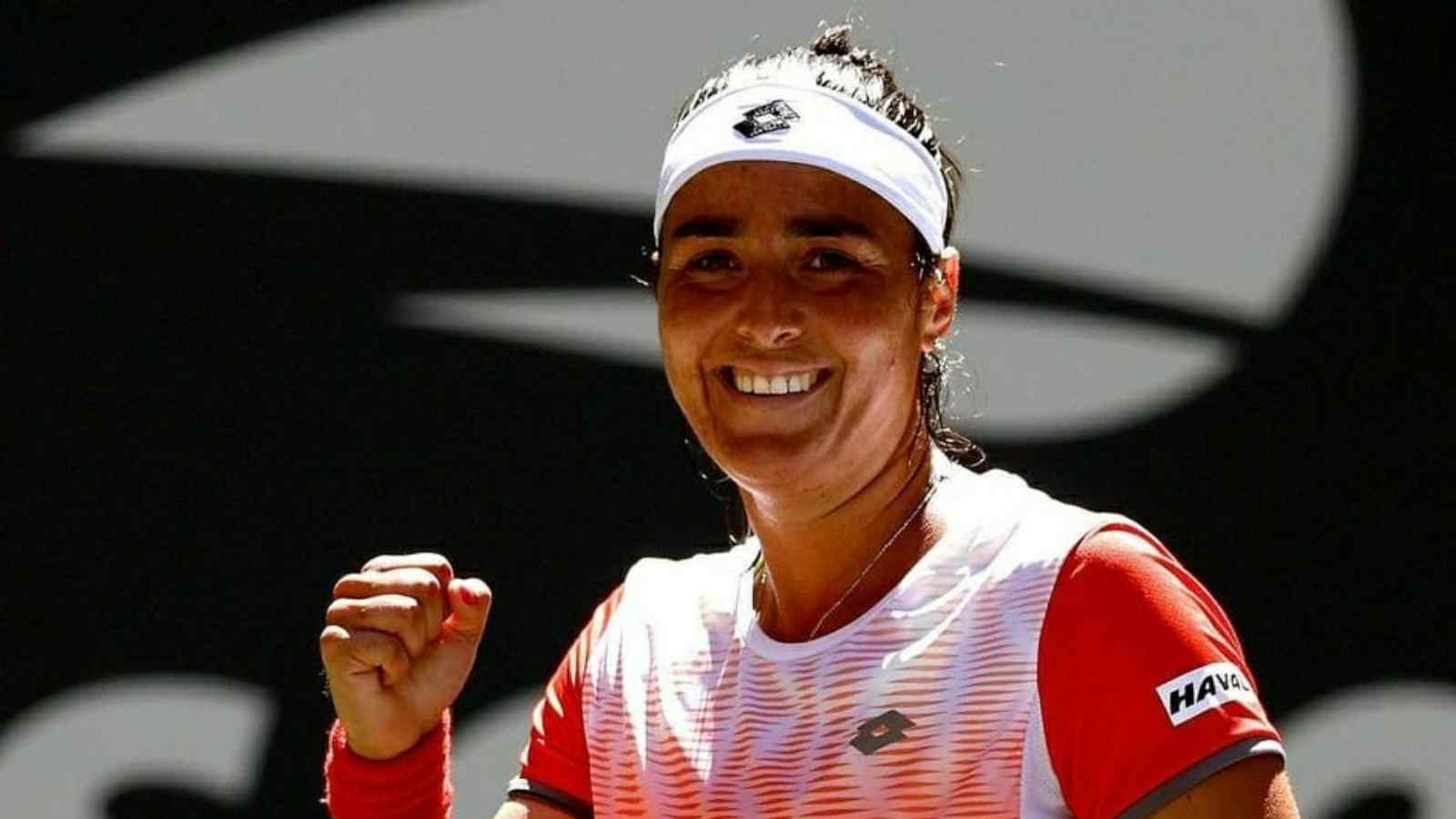 Tunisian tennis star Ons Jabeur is the first woman of African and Arab descent to make headlines with her success on the tennis court. Her latest limelight under scope with her bringing presented with the Arab Sports Personality of the Year by the Fatima bint Mubarak Women Sports Awards committee.
In October 2021, she became the first Arab player male or female to ever be ranked in the world's top ten tennis singles and now continues to make history as she became the first African and Arab tennis player to earn a runner-up title at the US Open.
The 28-year-old earlier on her tour this season also made it to the finals of Wimbledon where she lost her championship title to Elena Rybakina. Having started playing tennis at the budding age of 3, she turned pro in 2010 and eventually reached her first major finals at the grass courts of Wimbledon.
Also dubbed as the 'Minister of happiness' by her Arab fans for her happiness and success brought to her country. In 2017, she became the first Arab woman to break into the world's top 100 ranking additionally to which she became the first Arab to win a WTA tour title at the 2021 Birmingham Classic and she also won the Madrid Open.
The tennis star was honored with a postage stamp last August after playing at Wimbledon finals. The stamp is among 22 other stamps which were made to honor the Tunisian women's achievements in various fields.
Also Read: "I think he's irreplaceable," Tim Henman lauds Roger Federer as 'one of the most influential people' in tennis and hails his 'incredible' legacy
Also Read: Watch: Serena Williams dance-off to 'Industry Baby' behind scenes at the Vogue World in New York