Tennis has always been one of the most popular sports in the world, with millions of fans tuning in to watch the top players compete at the highest level. However, according to Reilly Opelka, one of the rising stars of the sport, the Netflix documentary series "Break Point" failed to capture the excitement and drama of the professional tennis circuit.
Opelka, who is well-known for his outspoken opinions and sometimes controversial views, recently appeared on Craig Shapiro's podcast and shared his thoughts on the Netflix series. He argued that "Break Point" was a disappointing and "boring" series that failed to provide a behind-the-scenes look at the world of professional tennis.
"It's not a crazy thought to say it was a boring series. From the first episode, I thought it was horrible. It was very basic. They really oversimplified the tennis aspect. There was no controversy. I was surprised by the extent of the exchanges in F1." Opelka said.
Reilly Opelka's criticism of the series was focused on its lack of transparency and controversy. He argued that the documentary oversimplified the sport and failed to provide any real insight into the complex world of professional tennis. In contrast, he pointed to other sports, such as Formula One, where documentary series like "Drive to Survive" have been praised for their transparency and willingness to explore controversial issues.
According to Opelka, the main problem with "Break Point" was its format. He argued that the series failed to capture the drama and excitement of the professional tennis circuit and that it was too focused on the personal lives of the players rather than their on-court performances. He also suggested that the documentary was too heavily censored, with the filmmakers unable or unwilling to delve into the controversies and scandals that have rocked the sport in recent years.
Despite these criticisms, it's worth noting that "Break Point" was still a valuable addition to the world of tennis documentaries. While it may not have been perfect, it still provided fans with a fascinating glimpse into the lives of some of the sport's top players, and it helped to raise awareness of the challenges and pressures that they face on a daily basis.
In the end, it's up to each individual viewer to decide whether or not they enjoyed "Break Point." Some may find it boring and oversimplified, while others may appreciate its candid look at the world of professional tennis. Whatever your opinion, there's no denying that Reilly Opelka's criticism of the series raises some important questions about the role of transparency and controversy in sports documentaries.
Related: Carlos Alcaraz boasts of his shot selection and versatility as he cruises into the fourth round in Miami
Reilly Opelka's dominant serve sets him apart on the ATP Tour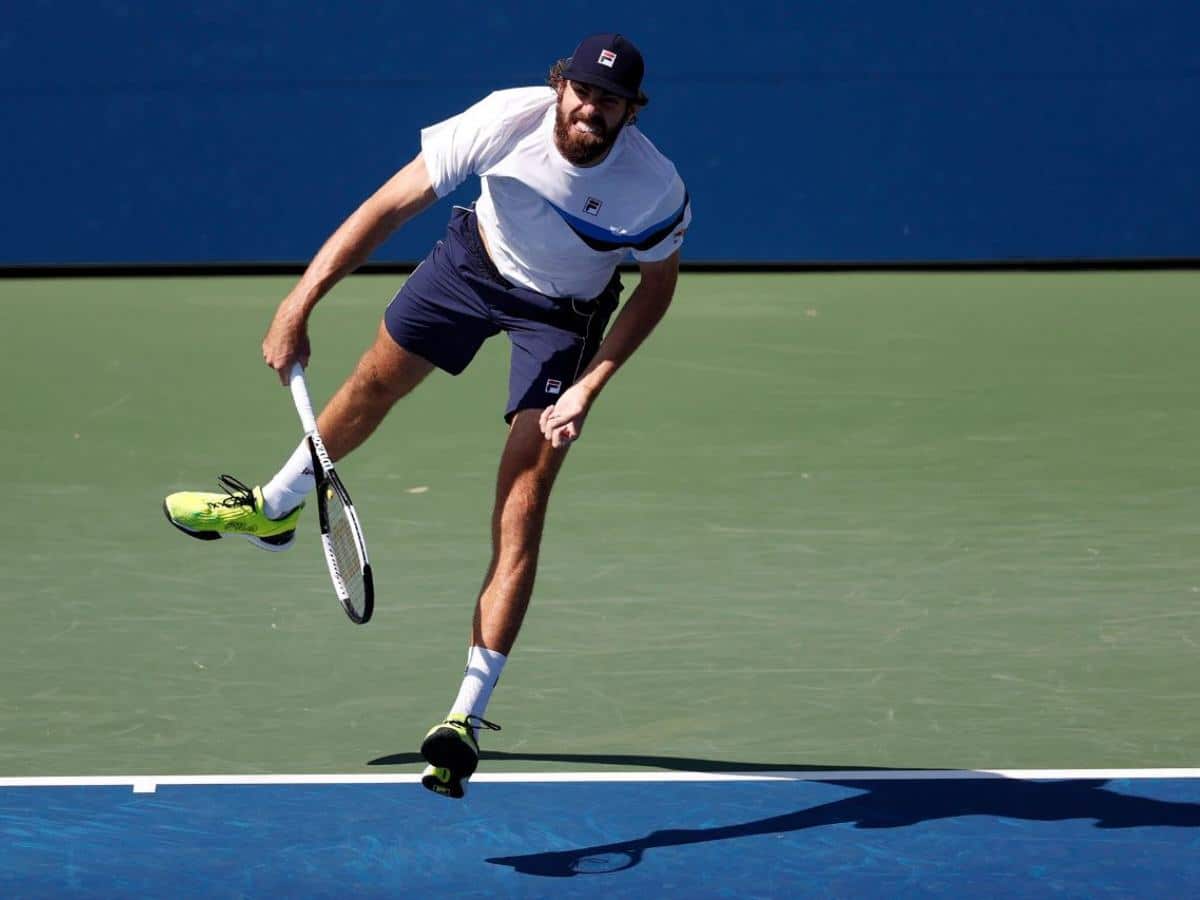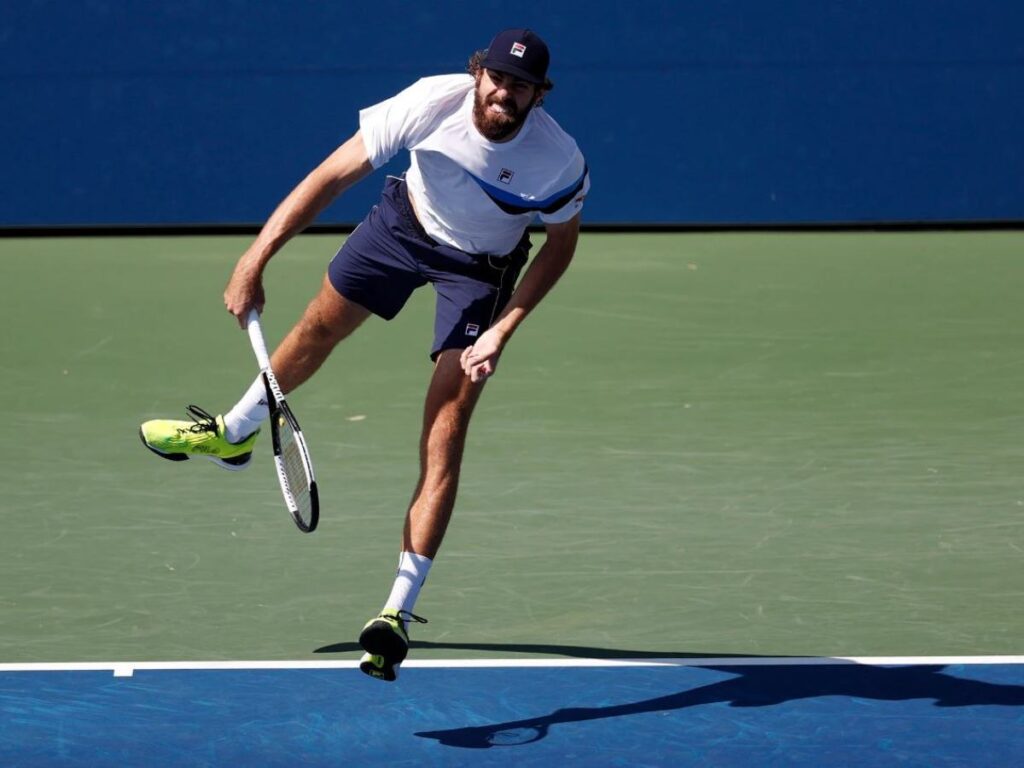 Reilly Opelka is quickly becoming one of the most dominant players on the ATP tour, thanks in large part to his massive serve. Standing at an impressive 6'11" (211cm) tall, Opelka has a natural advantage over his opponents when it comes to serving. However, it's not just his height that makes him such a formidable opponent – it's his technique, consistency, and mental toughness that set him apart from the rest.
Opelka's serve is widely considered to be one of the best in the game today. He has the ability to hit his first serve at speeds of up to 144 mph (231 km/h), and he consistently lands a high percentage of his serves in play. In fact, he currently ranks first in the ATP tour in terms of first-serve points won, with an impressive 83.5% success rate.
What makes Opelka's serve so effective is his ability to mix up the pace and location of his serves. He can hit flat, hard serve down the middle or out wide, or he can add spin and slice to keep his opponents guessing. But Opelka's success is not just due to his physical attributes and technical skills. He also has a strong mental game, which allows him to stay focused and composed under pressure.
As Opelka continues to develop and refine his game, it's clear that he has the potential to become one of the top players in the world. His serve is already one of the most dominant weapons in the game, and if he can continue to improve his overall game, there's no telling how far he can go.
In case you missed it :
Carlos Alcaraz shares his excitement after Miami Heats star Jimmy Butler watches him in Miami
"Step in the right direction," Martina Navratilova backs the ban on trans athletes in women's events