Even after moving away from competitive tennis, Roger Federer has been actively promoting brand endorsements. One of the richest players in the sport, Federer is still on the list for his widespread marketability and popularity among the masses. Recently, the Swiss joined hands with Uniqlo to launch a new video series.
The series would narrate and display Federer's expedition across the globe. He will visit his favorite cities, giving an insight into his interests, especially to his fans. The 41-year-old will spend 24 hours in different cities-from Tokyo to New York- to explore the cities thoroughly. Federer has signed up for a brand deal with Uniqlo since 2018.
Roger will traverse unexplored parts of his favorite destinations and entertain guests as well on the show. The video series is an effective way to showcase multicultural spaces, along with people's favorite tennis stars. Federer will also don Uniqlo outfits in the series as he goes on to exciting locations.
The former tennis pro has been successful in landing several endorsement contracts, including one with Uniqlo. Federer has consistently expressed pride in being a part of the renowned sportswear company throughout his illustrious tennis career. The Swiss tennis master is still acting in accordance with his duties as its brand ambassador despite having put down his racket.
Earlier, he was a brand ambassador for Nike for several decades, until he left the contract in 2018 when he joined a $300 million deal with Uniqlo. Federer has also been a constant partner of the tennis racquet brand, Wilson. He is also an investor in the up-and-coming shoe brand, On Running, which is based in Switzerland.
Also read: "Generation of world-class talent," Roger Federer specifies reason for taking on Iga Swiatek and Ben Shelton for On
Roger Federer to star in a reality show with Trevor Noah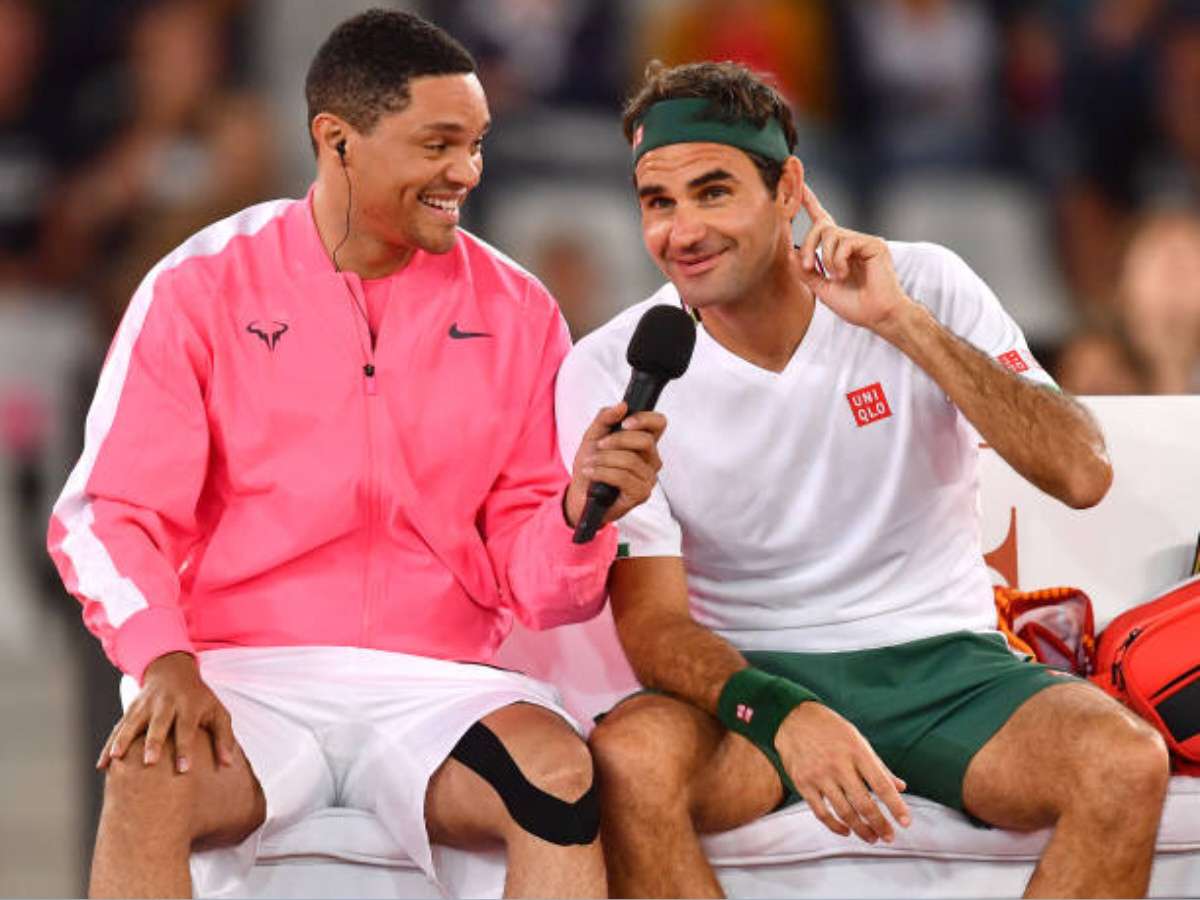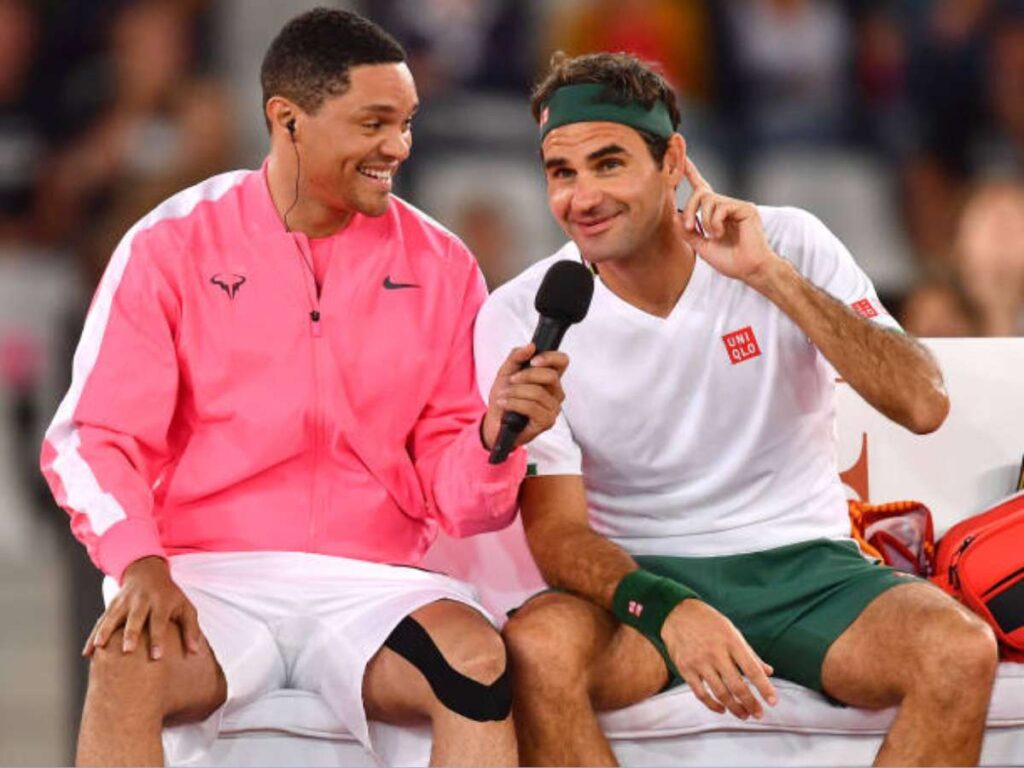 Roger Federer has revealed that he will make a comeback to television in a YouTube series with actor and comedian Trevor Noah. With award-winning actor Noah, who has formerly anchored The Daily Show in America, Federer will star in the YouTube series "The Ride of a Lifetime." The new program debuts on March 30 and is titled "The great train journey of Switzerland."
Despite Federer's announcement of his retirement last year, the Swiss athlete vowed to continue working. And Roger has kept true to his promise by launching various shows and taking part in brand deals.
In case you missed it:
WATCH: "I've never felt this kind of pain before," Bianca Andreescu weeps after being taken out on a wheelchair after horrific injury in Miami
"Shameful," Novak Djokovic fans condemn Wimbledon for neglecting the Serb and focusing on others