Former Australian doubles player Todd Woodbridge makes bold predictions for the current world No. 1 in men's and women's tennis. According to him, both Iga Swiatek and Novak Djokovic will continue to remain at the top of the rankings at the end of this year. Both players are playing their best tennis this year already, despite a few ups and downs, and no other player is close to them.
Despite not being fully fit, Novak Djokovic managed to secure a comfortable victory at the Australian Open. On the other hand, while Iga Swiatek may not have won the Australian Open, her impressive performances in Doha and Dubai suggest she could be on track to secure back-to-back titles.
Woodbridge said in AO show that, "I am not moving off where the rankings sit right now. I just don't see those players as coming off their level. It's going to be hard to move either of them. I think their contracts are well in place – the No. 1 player in the world." Speaking about Swiatek he said, "So Iga Swiatek, who has just cleaned up another tournament victory. Winning 6-0 sets with the ease of Steffi Graf back in the day is continual for me. I think she's gonna be hard to get out of that position."
He finally talked about Djokovic and said, "The same with Novak. When you look at Novak's schedule and how limited it was over the last year, he doesn't even have a point to defend at the US Open. He's got no point in the lead-up to the US Open if he chooses to play any of those events."
Related: WATCH: Carlos Alcaraz assists Fabio Fognini who had a nasty fall amidst an intense battle at the Rio Open
Todd Woodbridge Believes Jannik Sinner Seeks Grand Slam Win if Novak Djokovic Stumbles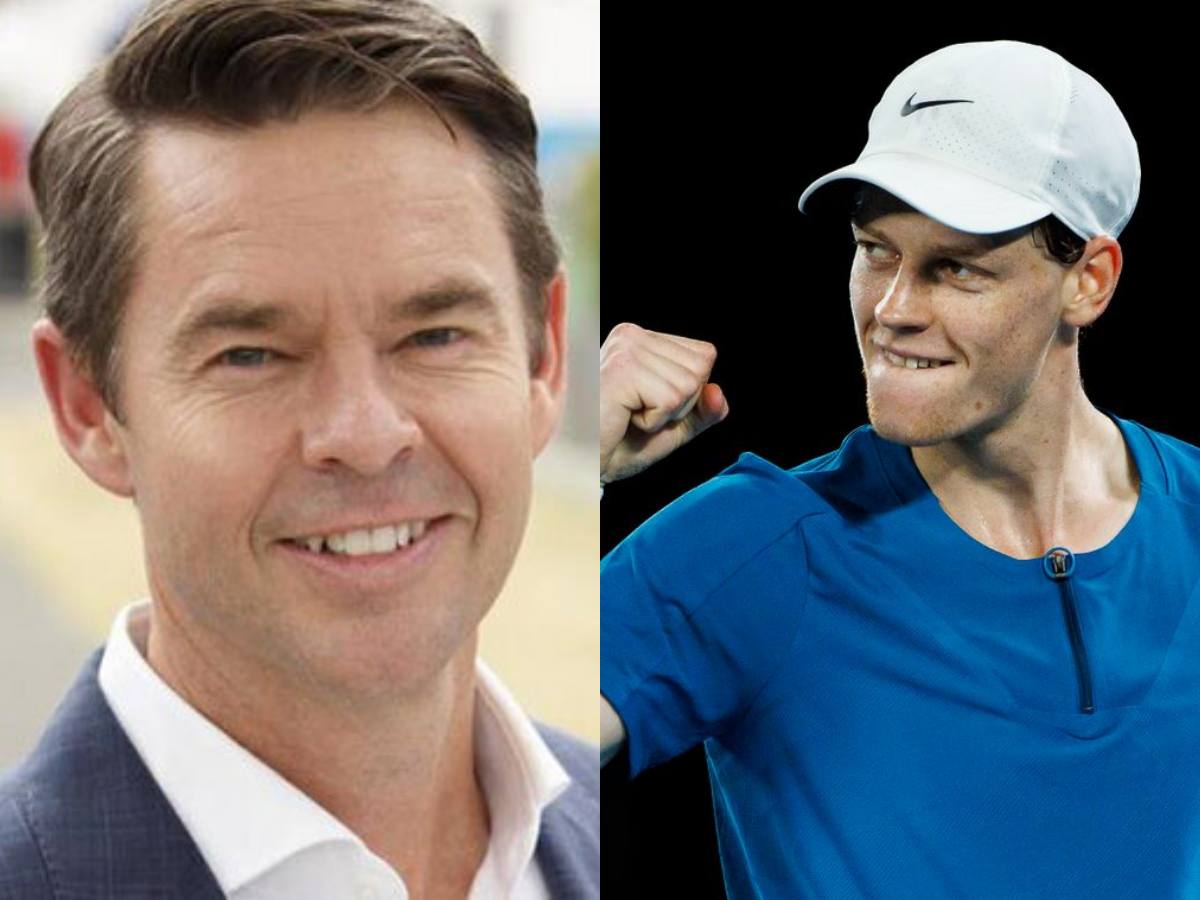 Todd Woodbridge, the former Australian player, recently made a daring prediction regarding Jannik Sinner's potential to win a Grand Slam in 2023. Despite favoring Novak Djokovic to secure the calendar year Grand Slam, Woodbridge considers the young Italian player as a promising contender to win a Major title in case the current World No. 1 fails to do so.
At just 21 years old, the Italian player has become the youngest to reach the quarterfinals of all four Grand Slams since Djokovic achieved the feat in 2007–2008. Despite this impressive accomplishment, he has yet to progress to the semifinals of any of the Majors. In addition to these stats, his recent form is nothing short of exceptional, and he will be a serious contender. 
Despite Novak Djokovic's seemingly unbeatable form in 2023, many are considering Jannik Sinner as the next promising young player to potentially make a breakthrough in Grand Slams this year, following Carlos Alcaraz's sensational run at the US Open in 2022.
Continue Reading:
"I have to be at my best," Daniil Medvedev left stunned by 'amazing' Andy Murray ahead of facing him in the Doha 2023 final
"I wanted to pressure him," Iga Swiatek reveals the special message to her father to get him to Dubai to watch her play