Victoria Azarenka, the Belarusian tennis player, recently commented on the comeback style of Novak Djokovic. Over the years, Djokovic has developed a reputation for making epic comebacks after a loss. Recently, he made an outstanding comeback from a loss to win the ATP Finals.
Novak's ability after a loss to elevate his level of play and determination to win no matter what is the most underrated thing in my opinion I have seen in tennis! Congratulations on another record-breaking performance

Victoria Azarenka on X
In the Round-Robin stage of the ATP Finals, Djokovic lost against Jannik Sinner in an epic encounter where both players were at their best game. Since that loss, the 24-time Grand Slam champion shifted gears and absolutely dominated the next few matches. After an impressive performance against Carlos Alcaraz in the semi-finals, Djokovic displayed the same prowess against Sinner to win the title. 
Earlier in the year, Djokovic lost a tiresome and emotional Wimbledon match against Alcaraz. After that, the Serb has not lost a single tournament that he played in and broke more records than ever since then.
Novak Djokovic had to step it up to win his 7th title of the year
World No. 1, Novak Djokovic, whose semi-final qualification was in the hands of another player, made it to the finals and also managed to win it. He managed to correct all his errors and win the game effortlessly. 
I had to step it up. I had to win the matches and not wait for them to hand me the victory. I think I have tactically played different today than I have in the group stage against Jannik.

Djokovic in the post-match interview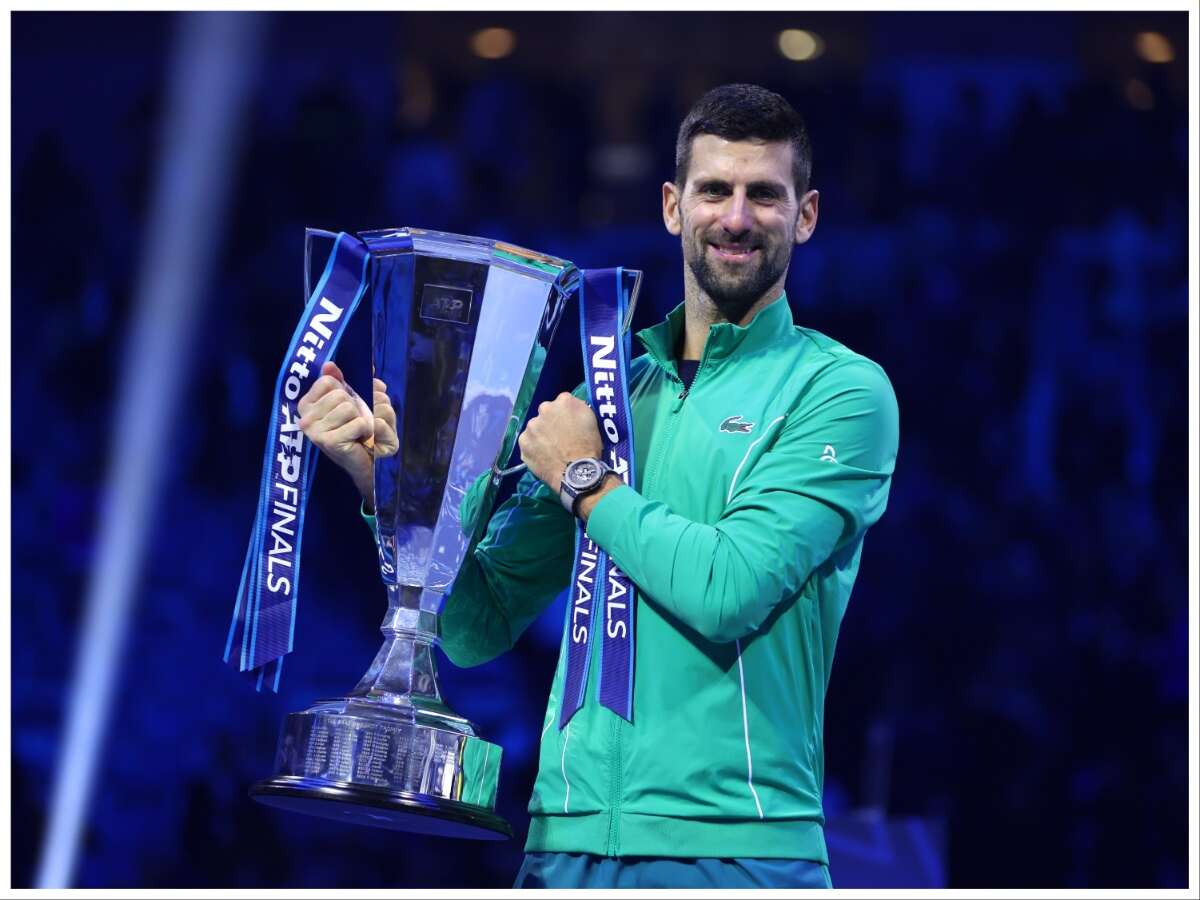 This final victory marks the 7th ATP Finals for the Serb as well as his 7th title of the year. He ends the year as No. 1 in the world and fans will have to wait for a couple of months before they witness Djokovic play.
The 36-year-old has already set his goals for the next season and wants to win all the Grand Slam events of the year. He also wants a match against Rafael Nadal before the Spaniard hangs up his racket. With a huge year coming up, fans are more excited than ever to see how far can the Serb go to achieve his goals.
In Case In You Missed It: