Carlos Alcaraz continues to dominate at the Miami Open presented by Itau, as the defending champion won his ninth straight match by defeating American Tommy Paul with a convincing 6-4, 6-4 scoreline. Alcaraz displayed his trademark ruthlessness and shows no signs of slowing down.
In a thrilling match at Hard Rock Stadium, Carlos Alcaraz entertained the lively crowd with his impressive shotmaking skills. The Spaniard played a wide range of shots, including drop shots, precise volleys, and powerful winners, which had the fans on their feet. Alcaraz's mastery of the game helped him secure the victory after playing for one hour and 36 minutes.
On Twitter, Tennis TV posted a clip of the match between Carlos Alcaraz and Tommy Paul, highlighting Alcaraz's exceptional shot-making abilities. They specifically praised a shot in which Alcaraz hit the ball behind him and still managed to score an impressive point.
With a total of 22 winners compared to Paul's nine, Alcaraz showed his full commitment to the game. He also had a sharp attacking game, winning 12 of 13 net points. Alcaraz's impressive performance brought his season record to 17-1.
Also Read: Elena Rybakina equals Serena Williams's unmatched record at Miami Open after reaching the semis
Martina Navratilova Tips Carlos Alcaraz and Elena Rybakina as Miami Open Winners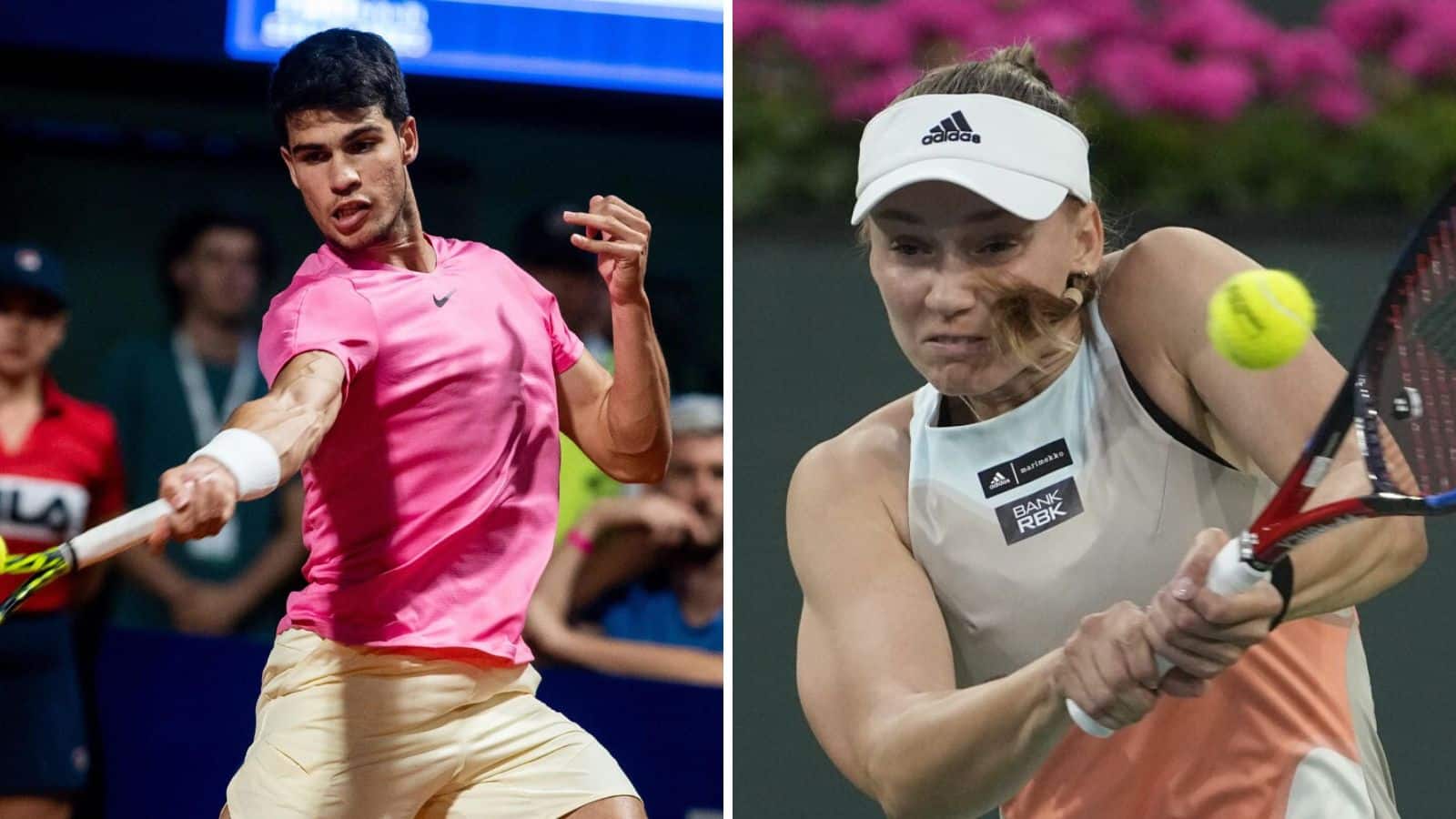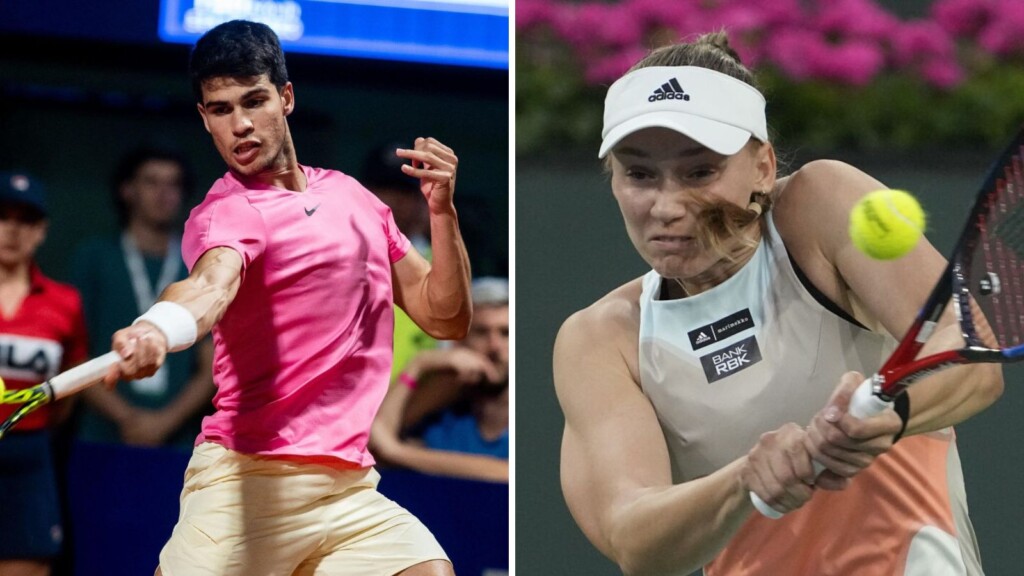 Martina Navratilova, a former 18-time Grand Slam champion, has expressed her support for Carlos Alcaraz and Elena Rybakina to win the Miami Open and achieve the "Sunshine Double." Both Alcaraz and Rybakina are on a winning streak, having recently emerged victorious at Indian Wells.
In an interview with Tennis Channel, Martina Navratilova expressed confidence in Carlos Alcaraz and Elena Rybakina's chances of winning the Miami Open and accomplishing the "Sunshine Double." Alcaraz, who defeated Daniil Medvedev in the Indian Wells final, and Rybakina, who won her first Indian Wells title by defeating Aryna Sabalenka, both have impressive records and are potential champions of the Miami Open.
"You have to go with Alcaraz and Rybakina. I think they have a really good shot at winning the Sunshine Double," said Navratilova. Rybakina, who defeated Elise Mertens to reach the quarter-finals, received high praise from Navratilova. Meanwhile, Navratilova described Alcaraz as a player who treats every match as if it were a Wimbledon final. She also noted that Alcaraz looks sharp despite recovering from a leg injury.
In case you missed it:
Carlos Alcaraz sends a special message to compatriot Fernando Alonso hoping for his 33rd Grand Prix victory at Melbourne
Carlos Alcaraz reveals his Sylvester Stallone secret for his dominant playing style