Brazilian tennis player Thiago Seyboth Wild was accused of domestic violence by his ex-girlfriend Thayane Lima. Seyboth Wild was accused of both physical and emotional abuse by his long-time girlfriend and childhood friend. Thiago's domestic abuse incident came out in August 2021, when Lima, who is a bio-medic and a social media influencer, openly accused the Brazilian.
Thiago's ex-girlfriend had posted a series of Instagram stories detailing the abuse she had suffered whilst with the tennis player. She had also said that Wild cheated on her with other women multiple times. Thiago was investigated by Rio de Janeiro's police force over Thayane's claims. Thayane also requested a restraining order against the player.
The accusations came to the limelight again when in the French Open 2023, Thiago defeated the World No. 2 at the time Daniil Medvedev, making it the biggest upset of the Roland Garros championship in 2023.
At the post-match conference of the round 2 match, the Brazilian was questioned by a journalist about the domestic violence accusation and investigation. The player was very wary of answering any questions related to that. His agent even threatened the journalist for asking questions about the domestic violence investigation. His agent had restricted the journalists to refrain from questions on the topic by saying, "Old story, it's all in the hand of law."
Keep Exploring: The 10 most controversial Men's tennis players of all time
Thiago Seyboth Wild is not the only name dragged with domestic violence accusations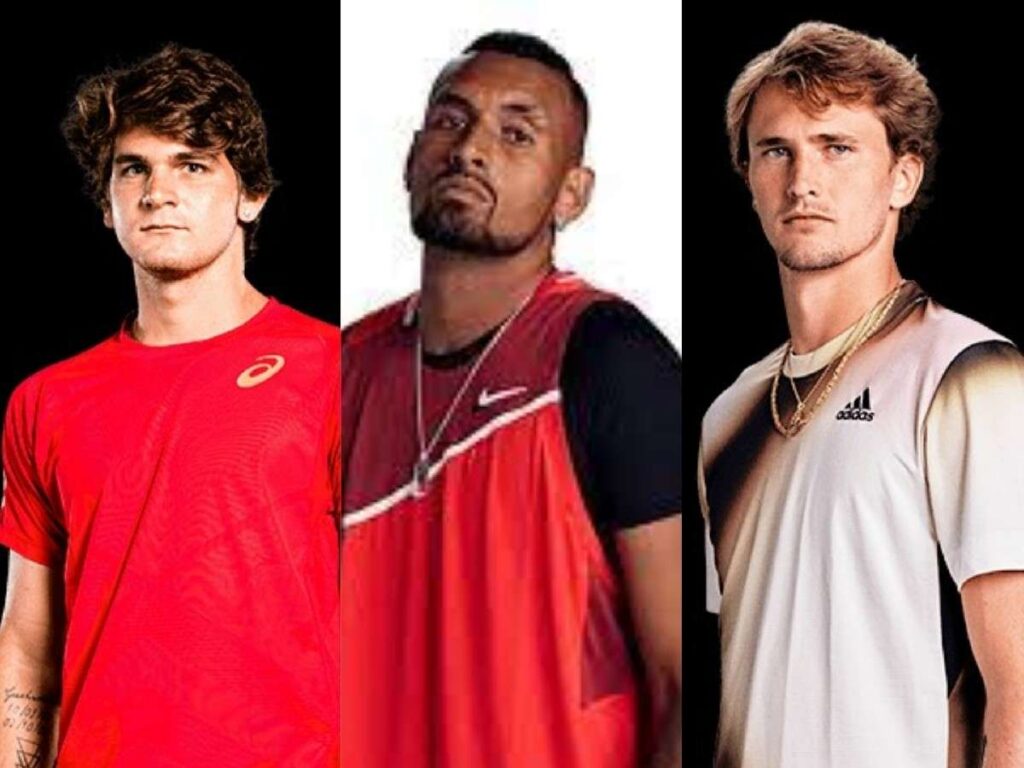 Thiago was not the only player in the open era to be accused of violence. Alexander Zverev's ex-girlfriend Olya Sharypova accused the German of domestic violence. There was an article published on Slate that revealed more details on Zverev's alleged domestic violence. Zverev responded by taking legal action against the author of the article. The court judged the accusations aroused are defamatory and false.
Another player accused of violence was Nick Kyrgios. Nick Kyrgios's ex-girlfriend Chiara Passari accused the Aussie of pushing violently back when they were dating. However, in February 2023, the court dismissed the charges after the tennis star pleaded guilty. The court declared the matter was "low-level" and indicated Kyrgios was not a risk of reoffending.
Other than domestic abuse, players generally became more aggressive in the open era. The pressures of the game and winning were very apparent in the way players behaved on the court. The stress that comes along with this individual sport could have trickled down on the personal front and might have impacted the families and partners of several players.
In case you missed it: