UFC fighters are growing to be one of the top athletes in the world. One of the main reasons for the sport's growth is that the promotion allows the fighters to bring their own personalities and ideas to sell the fights. While some let only their fighting do the talking, some like to take their skills to the microphone and entice the fans with some, dare I say, nasty yet enticing trash talk.
Dana White, the UFC President is one of the best promoters in the business because of the way he runs the UFC. The head honcho is a huge believer in freedom of expression and allows his fighters to speak what they believe in. While this has also been the main reason for the massive success of the company, it also has caused huge upsets among the fanbase.
Read more: "No one wanted us" – Dana White reveals Donald Trump was main reason for UFC to flourish in early days
5 Fighters that went viral for their political opinions
Fighters like Colby Covington are the first example that would come to the minds of any UFC fans that rings synonymous with the word "controversy". Fighters like Colby fully embrace the role of a villain and do not only go viral for talking smack about their rival's personal lives but also their controversial opinions. Covington is not alone in his controversial politics as there are a handful of fighters who have stolen headlines for polarizing political stances. Let's take a look at 5 UFC fighters that went viral for their controversial political opinion.
#5 Rose Namajunas – "Better dead than red"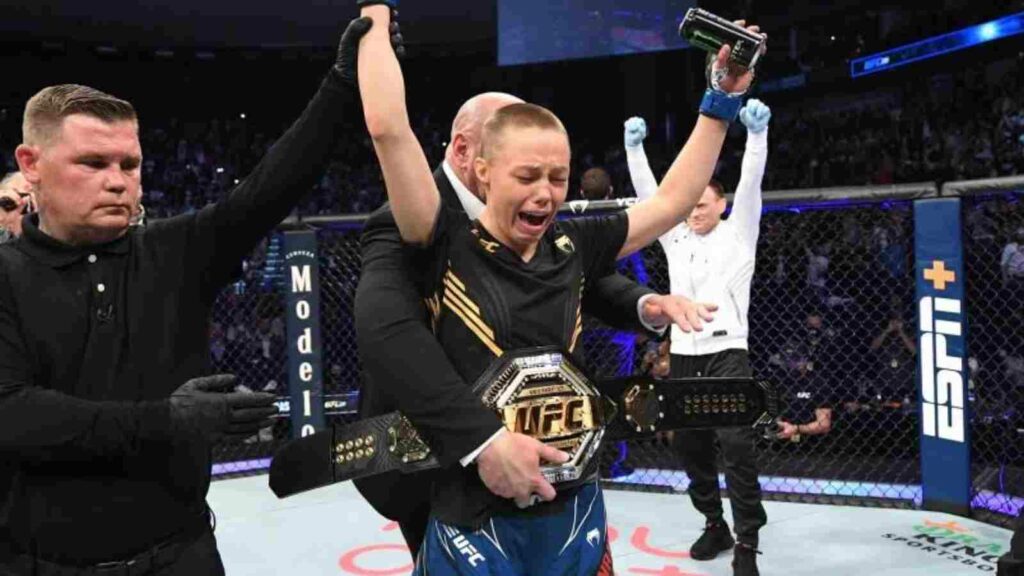 Rose Namajunas is one of the most-loved UFC fighters. The former strawweight champion has put on some exciting performances inside the octagon and has a huge fan following. However, the fighter nicknamed, "Thug Rose" found herself in hot waters during her first fight against Chinese strawweight Zhang Weili. In an interview with LRT, a Lithuanian outlet, the fighter said the fact that Zhang Weili, came from China, a country that is a known-communist state, was added motivation for her.
"I don't think it's a coincidence that Weili is red, that's what she represents. I have nothing personal against her, but it is a great motivation for me. I fight for freedom, I trust in Jesus, I am of Lithuanian blood and I have the American dream," said Namajunas talking to LRT.
#4 Beneil Dariush – 'True freedom in Jesus Christ'
Beneil Dariush (peleador de artes marciales mixtas) convertido al cristianismo, alabando a Jesús y hablando sobre los cristianos perseguidos en Irán en su discurso posterior a la pelea ante un estadio lleno de musulmanes. pic.twitter.com/HTkFepyndq

— Álvaro (@elwesternman) October 23, 2022
Beneil Dariush is one of the top UFC fighters in the lightweight division. Very few can match the all-around skills that the top-ranked lightweight possesses in the octagon. While Dariush is not one to talk loud on the microphone or talk ill about his opponents, he has never failed to use his platform to praise his faith in Christianity. Very recently at UFC 280, Dariush fought in the land of Muslims, Abu Dhabi, United Arab Emirates.
After a spectacular win, Dariush took the time to dedicate his victory to the people of Iran who at the time were protesting against the stringent laws of compulsory hijab. The lightweight fighter then said, "There is true freedom. A freedom that no one can take from you in the name of Jesus Christ, the son of god." Safe to say this speech triggered quite some reactions from fans all around the world.
Related: "Did he just preach Christianity to people of Iran?" – Beneil Dariush's controversial speech after amazing win at UFC 280 gets mixed reactions
#3 Bryce Mitchell – 'Sandy Hook shooting was government collusion'
Bryce Mitchell is undoubtedly one of the most controversial UFC fighters on the roster. The fighter from Arkansas, United States has made the headlines many times for his controversial conspiracy theories rather than his time in the octagon. He was put on blast by several media outlets for claiming that the devastating Sandy Hook Elementary School Shooting was a collusion of the government.
The fighter is a firm believer in the second amendment of the US Constitution and has been pro-guns. Following a controversial statement regarding the Las Vegas mass shootings, Mitchell doubled down on his conspiracy theory by going on the Brendan Schaub show.
#2 Paulo Costa – 'Vladimir Putin is not weak like Biden'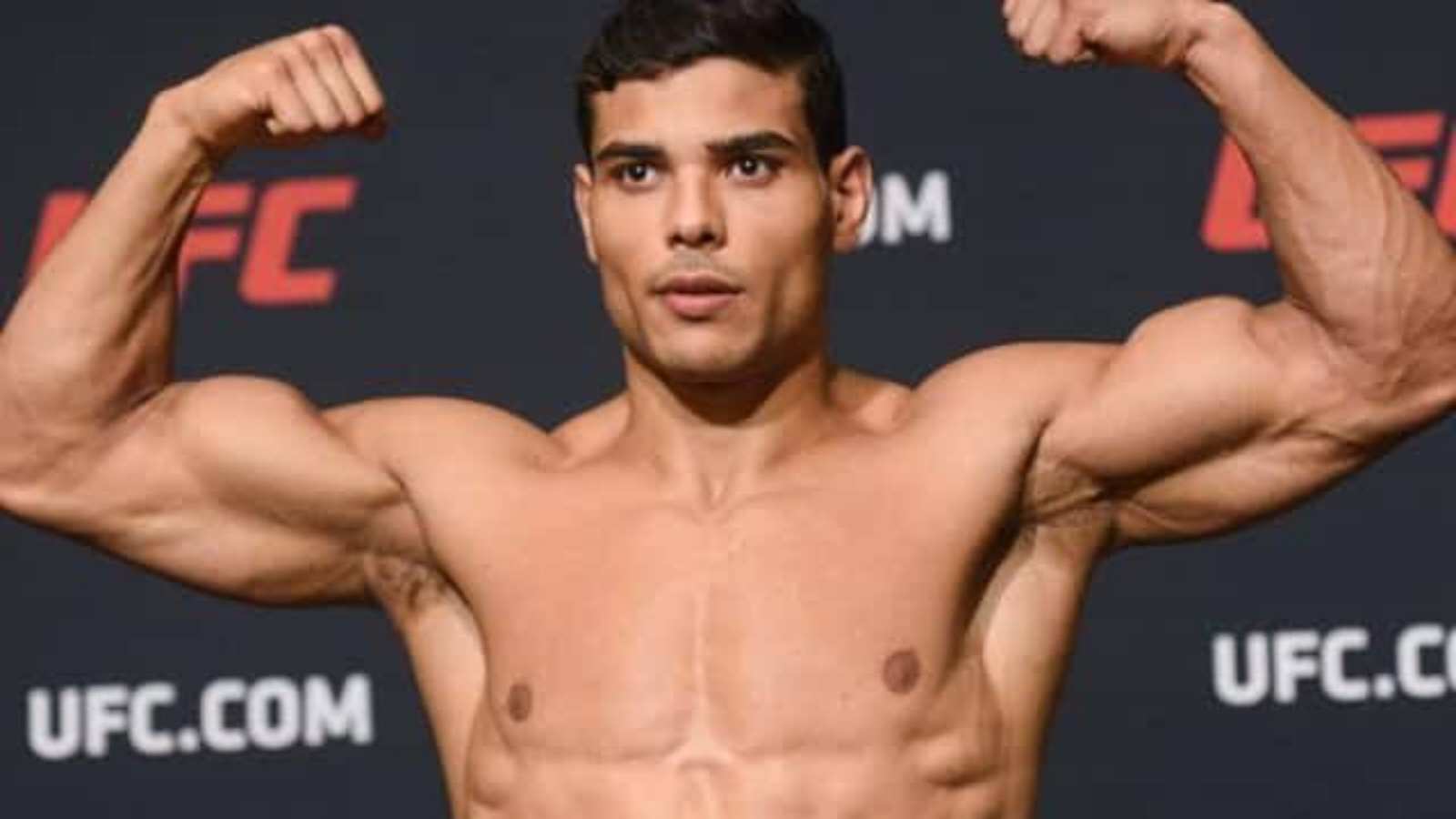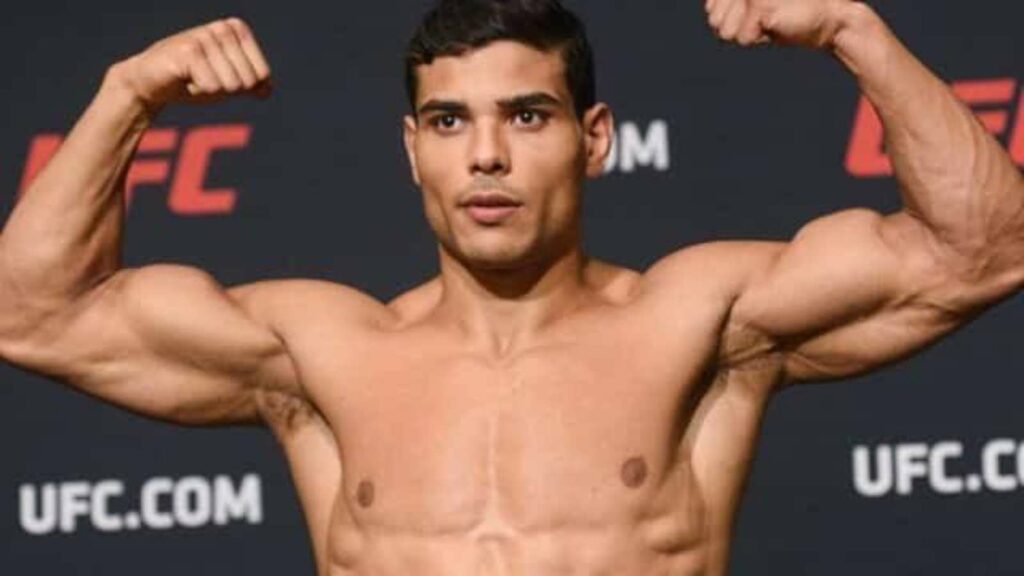 Paulo Costa is one of the top UFC fighters in the middleweight division who has recently gone viral for his hilarious personality on Twitter. The fighter went from being a "punk" to fully transforming himself into a troll, which has done wonders for his brand as an entertainer. Costa now has more fans than ever and his tweets deserve to be credited for this rise in fame. However, Costa's tweets aren't always taken lightly.
Recently the fighter was slammed for hailing Vladimir Putin and Jair Bolsonaro, two of the most controversial world leaders. Costa wrote, "Vladimir Putin is not a weak leader like [Joe] Biden or Macron. He's a former military man who has already been stabbed in the belly and survived. He is another level of world leader."
#1 Colby Covington – 'Black Lives Matter is a complete sham'
Last but not least, all hail the king of controversy himself, Colby "Chaos" Covington. This welterweight fighter went from almost being cut from the UFC roster to becoming one of the most-talked-about fighters on the roster. Of all the UFC fighters, it is safe to say that "Chaos" is the most controversial of them all. Covington does not hold back even a slight bit when it comes to his political opinions. Colby Covington's one of the most controversial statements in his UFC career has to be from his rant towards rival, Tyron Woodley.
The fighter who is an ardent supporter of Donald Trump slammed Woodley for parading the Black Lives Matter protests and called the movement a complete joke. The fighter was in hot waters for his statements about the protest but this didn't stop the fighter from speaking about what he believed in. His association with Candace Owens, a popular political commentator, is very well known to the UFC world and also took the headlines when he made his presence known during the screening of the controversial documentary on BLM protests.
Also read: "Nightmare blunt rotation" – Fans LOSE it on Twitter as Colby Covington is seen with Kanye West and Candace Owens at documentary screening