Khabib Nurmagomedov has had one of the UFC's most dominant, if not the most dominant run. The Dagestani rag-dolled every fighter that stood to him and left the sport like a king. Khabib was standing tall as the lightweight champion and undefeated when he made up his mind to hang his boots.
No fighter managed to get the better of the Dagestani fighter in his 29 professional MMA bouts. What's more incredible is the fact that Khabib has just lost two rounds in total throughout his MMA career. The first-ever round he lost was against his arch-rival Conor McGregor.
The Irishman outstruck Khabib 34 to 15 during the third round of their championship match at UFC 229. However, Khabib managed to dominate the Notorious One in every other aspect of the game and finally made the Irishman tap out during the fourth round. Moreover, Khabib even holds a unique stat against the Irishman becoming the first-ever fighter to knock down McGregor with a strike when he managed to knock down the latter during the second round of their showdown.
The second time he lost a round was in his last match against Justin Gaethje. Justin managed to get ahead of Khabib Nurmagomedov on the judges' scorecard during the first round at UFC 254. However, it just took Khabib 1:34 into the second round to make his opponent succumb to a triangle choke.
This shows the level of dominance Khabib had during his 29-match fight career. Even great fighters like Conor McGregor and Justin Gaethje only managed to beat Khabib only in a single round.
Related: WATCH: Khabib Nurmagomedov hilariously asked to put phone away by coach during training
The only fight that Khabib Nurmagomedov lost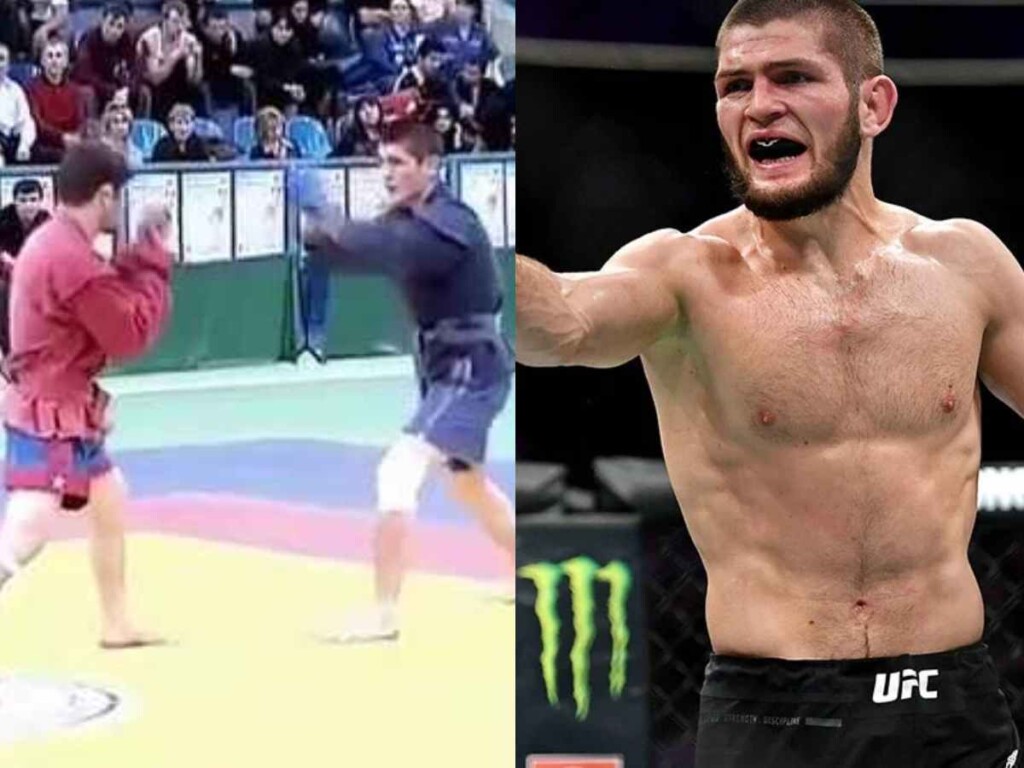 Nurmagomedov might have never lost a single match in the world of MMA but he did manage to record a loss during his time as a Sambo fighter. Khabib started to learn the art of Judo and Sambo from his father at a very young age.
The Eagle took the Russian Combat Sambo championship by Storm at the age of 17 reaching the finals of the competition. However, he failed to defeat his opponent Magomed Ibragimov recording his only loss throughout his fighting career.
However, he did manage to win the 2009 and 2010 editions of the championship. He made his UFC debut in 2012 at UFC on FX 1 in a lightweight bout against Kamal Shalorus kickstarting one of the most legendary careers in the history of UFC.
Continue Reading:
Khabib Nurmagomedov Coaching Record: Why is 'The Eagle' leaving mixed martial arts
"Completed his father's plan" – Khabib Nurmagomedov retires as MMA coach ahead of Islam Makhachev's title defense