Coach Javier Mendez is one of the best coaches in the world of MMA and has trained numerous fighters who have gone on to achieve greatness inside the octagon and in other MMA promotions. One of his disciples happens to be the former Lightweight Champion and UFC hall of fame inductee, Khabib Nurmagomedov (29-0).
Mendez has a record of having trained 3 concurrent champions at once in the UFC with Cain Velasquez at heavyweight, Daniel Cormier at Light-heavyweight, and Luke Rockhold at Middleweight. Javier Mendez also owns the American Kickboxing Academy (AKA) based in San Jose, California.
Former UFC Lightweight Champion, Khabib was recently spotted training at Mendez's AKA in a video by the coach. In the video, Javier hilariously reminds Khabib to not use his phone during a training session.
Khabib Nurmagomedov is currently assistant coach to Javier Mendez and the founder of his own MMA promotion called Eagle FC. His cousin, Islam Makhachev, the current UFC Lightweight Champion is scheduled to fight Featherweight Champion, Alexander Volkanovski for the LW title at UFC 284.
Related: "Interviewed by an Izzy fan" – P4P best Alexander Volkanovski asked to hold hands by painted-nails reporter
Javier Mendez is expanding his American Kickboxing Academy(AKA) to Thailand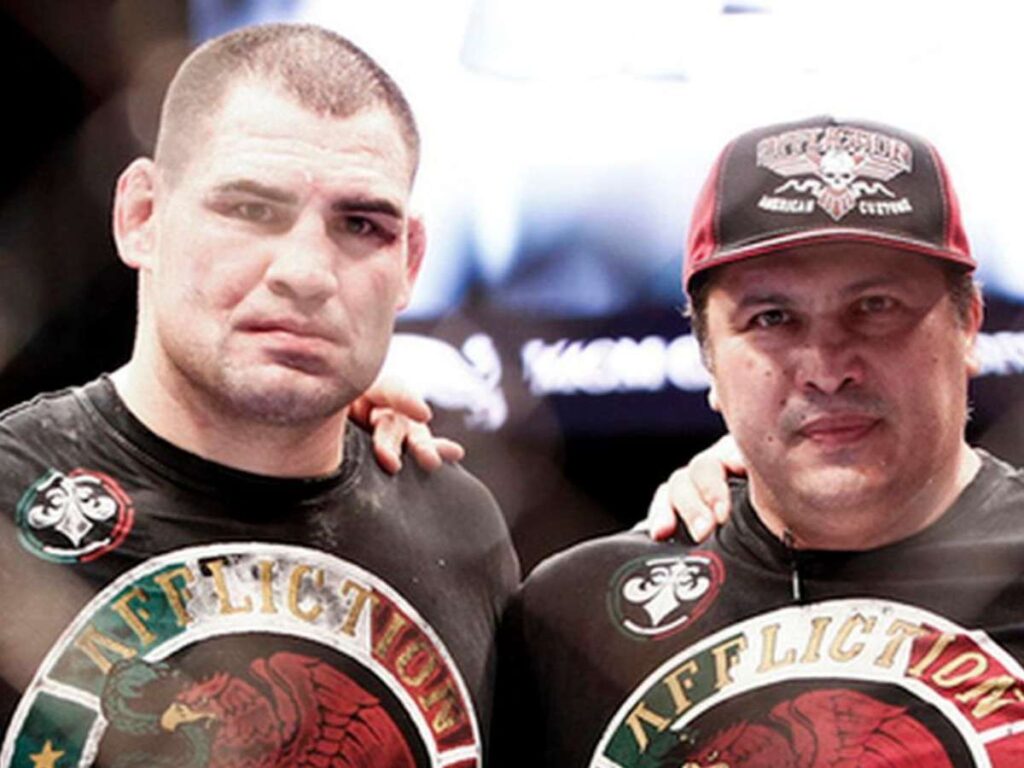 Coach Javier Mendez, famous for producing MMA champions and UFC hall of fame inductees has now expanded his San Jose, California-based kickboxing academy to Thailand. Mendez has been a constant cornerman of champions and top prospects.
Mendez himself is a former ISKA light-heavyweight champion crowned in 1995 after defending his title for two years. In a recent Twitter video posted on his handle, Mendez shows glimpses of the new Thailand facility.
Former UFC Light heavyweight champion, Rampage Jackson also visited AKA Thailand and explored the different forms of training and coaching provided at the facility. "This is the best gym I've ever visited," Jackson said in the video.
Javier Mendez has recently been very active on the NFT platforms and has been an active investor and collector of NFTs having released his own collection recently. The San Jose-based coach is of Mexican descent and renowned for training world champions.
In case you missed it:
WATCH: Islam Makhachev bullies Nelk boy after audacious 'I want to fight you' call out
"I got f***** over my whole career," Nick Diaz reveals the reason behind him not becoming UFC double champion