Joe Rogan hosts the most popular podcast in the world. Joe Rogan Experience regularly brings on high-profile guests to talk about various topics. He is the biggest non-fighter MMA personality as well. In one of his podcast episodes, he and the guest talked about Hitler. They were referring to a video from the 1936 Olympics that Hitler attended. To their surprise, Hitler did something "weird" in front of the cameras.
Rogan said, "His left hand got a glove, and he is rubbing a gun on his d***. Look at this. How weird is that man? Might as well be a methhead, right?" It is just speculation as to what Hitler did at the 1936 Olympics. Rogan went further to call Hitler a "methhead."
Joe Rogan did not appear on UFC 286 commentary team where the event was held in London. Rogan has a habit of skipping UFC PPV if it is out of the United States. Rogan remains focused on his podcast more than ever. It has amassed a giant following that has made Rogan a pop-culture icon in the eyes of the masses.
Joe Rogan recently hosted Jorge Masvidal on his podcast to talk about his upcoming fight against Gilbert Burns at UFC 287. Since UFC 287 is happening in Miami, Rogan is expected to appear as the commentator.
Related: Not a fluke! Jorge Masvidal stuns Joe Rogan by revealing how he predicted iconic fastest KO in UFC history
Chael Sonnen Blasts Joe Rogan over Georges St-Pierre comments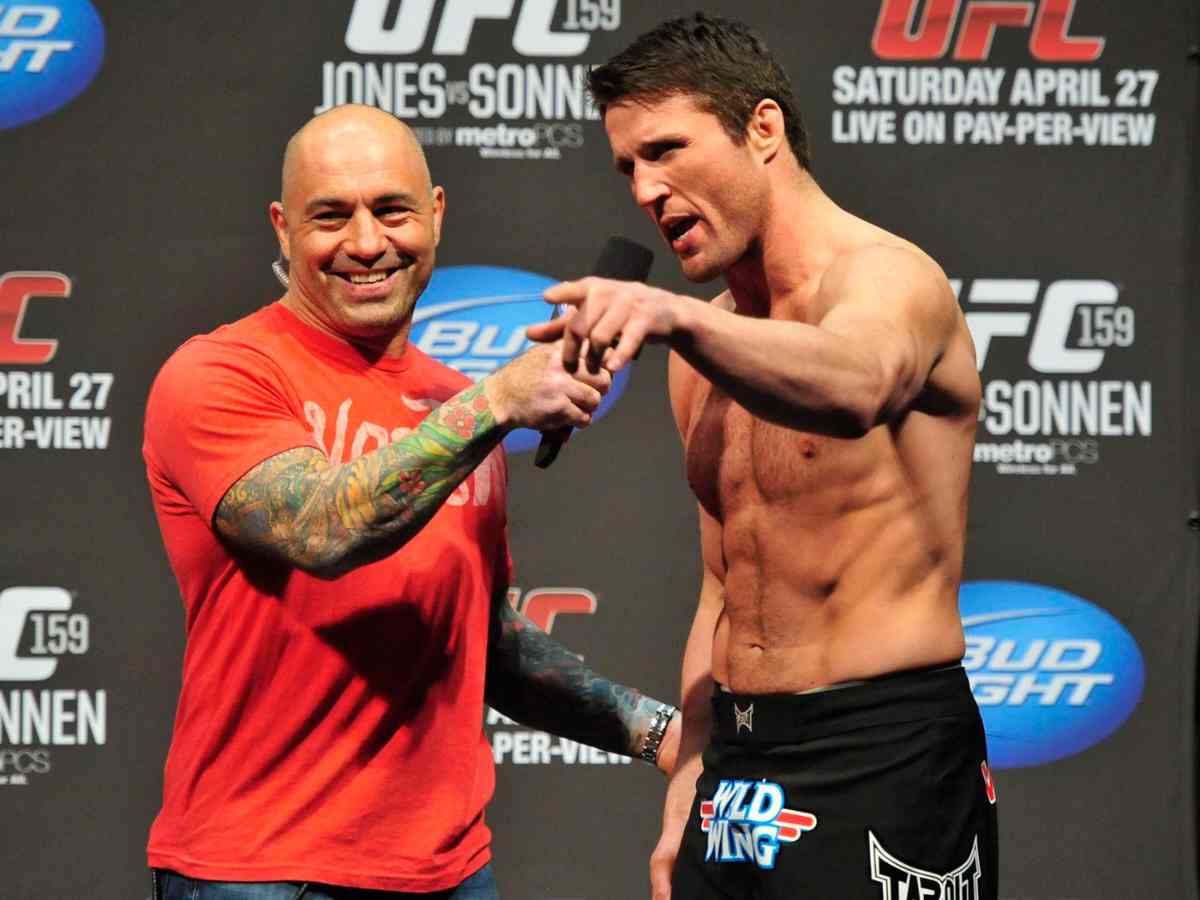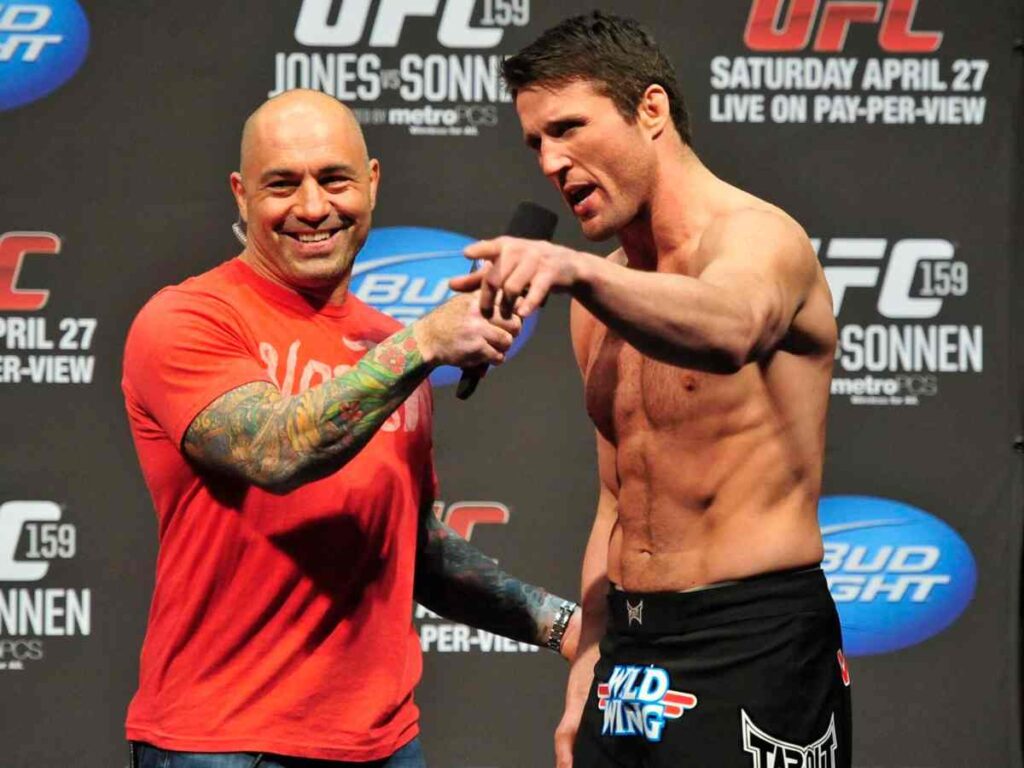 On the Joe Rogan Experience, Rogan equated Jorge Masvidal to being better than Georges St-Pierre. The argument was that Masvidal was better than St-Pierre's competition, so he was better than St-Pierre. Chael Sonnen has not taken kindly to the comparison. He took it to his Youtube Channel to respond.
Sonnen said, "That's not a rational statement. Joe Rogan is fantastic at his job and when you talk a lot you get some things wrong. He put Masvidal over as an example that today's welterweights are far superior and they're better than Georges St-Pierre. We should just dismiss this. Joe got to that point by stating that the competition is harder now than it was then. What does the competition have to do with the guy?"
Joe Rogan's podcast remains a popular destination for wild takes and reactions. Comparing Masvidal and St-Pierre will irk any fight fan. George St-Pierre is among MMA's GOATS, whereas Masvidal has almost 15 losses. Hence, Sonnen is right, fight fans should dismiss this.
In Case You Missed It
"You're gonna get slapped in the face" – When Joe Rogan warned Colby Covington about social media beef with Jon Jones
'Drink urine daily' – Legendary fighter Lyota Machida's peculiar belief will leave you shocked