UFC commentator Joe Rogan has a deep knowledge of the fighters in combat sports. Rogan analyzed the Olympic gold medalist, Henry Cejudo, on his podcast. He looked into the aspect of Cejudo's behavior in promoting fights. Cejudo is an extraordinary athlete with a highly accomplished resume in combat sports. However, his cringe personality shuts down the interest of the MMA fans.
In one of the JRE Podcast episodes, Joe Rogan sat down with the UFC bantamweight champion Aljamain Sterling. Both discussed the cringe element of Henry Cejudo inside and outside the cage. Cejudo is an elite wrestler in the cage but an annoying figure outside. Cejudo brings out his cringe antics during the weigh-in face-offs before his fight. Sterling and Rogan also discussed that aspect on the podcast.
Joe explained to Sterling, "Henry is the king of cringe, he does these promos where he acts he's so confusing because on one hand he's an undeniably elite fighter. He is an undeniable Olympic gold medalist in wrestling and two-division world champion in MMA." UFC commentator praised Cejudo for defeating long-time champion Demetrious Johnson for the flyweight title. He said, "I mean the dude's a straight up killer one of the first guys to beat Mighty Mouse in his prime."
Aljamain Sterling agreed with Joe Rogan and detailed Cejudo's promotion tactics before a fight. He felt like Cejudo gets so ridiculous and cringy that you must pay attention to it. With a smile, both discussed, "But you can get confused and think he can't fight. Like he's talking like a guy who's crazy, but then he fights like an elite world champion." Rogan and Sterling believe Cejudo might be trying to fool his opponent to gain some advantage.
Related: Joe Rogan learns inside-information about TUF house from UFC prospect after Conor McGregor and Michael Chandler's recent banter
Joe Rogan witnessed Henry Cejudo doing cringe acts multiple times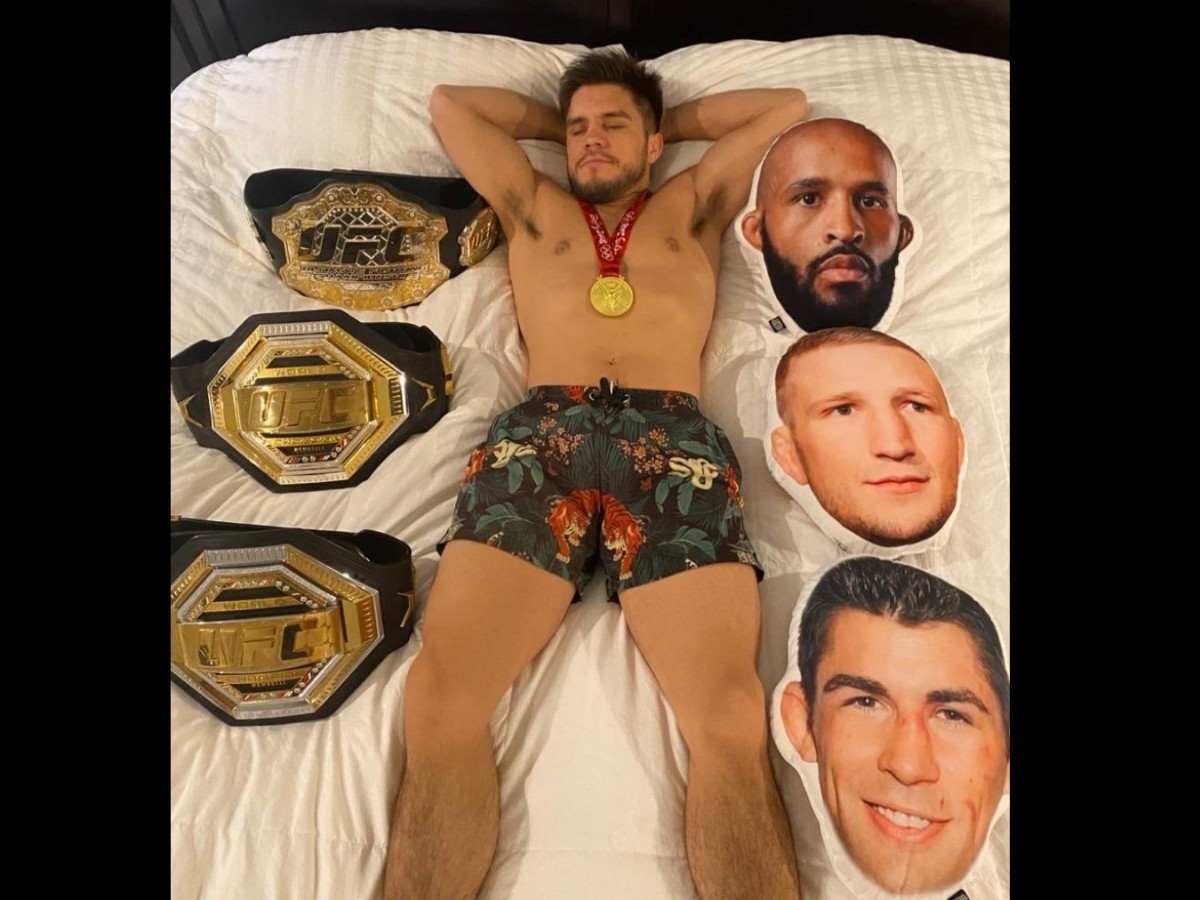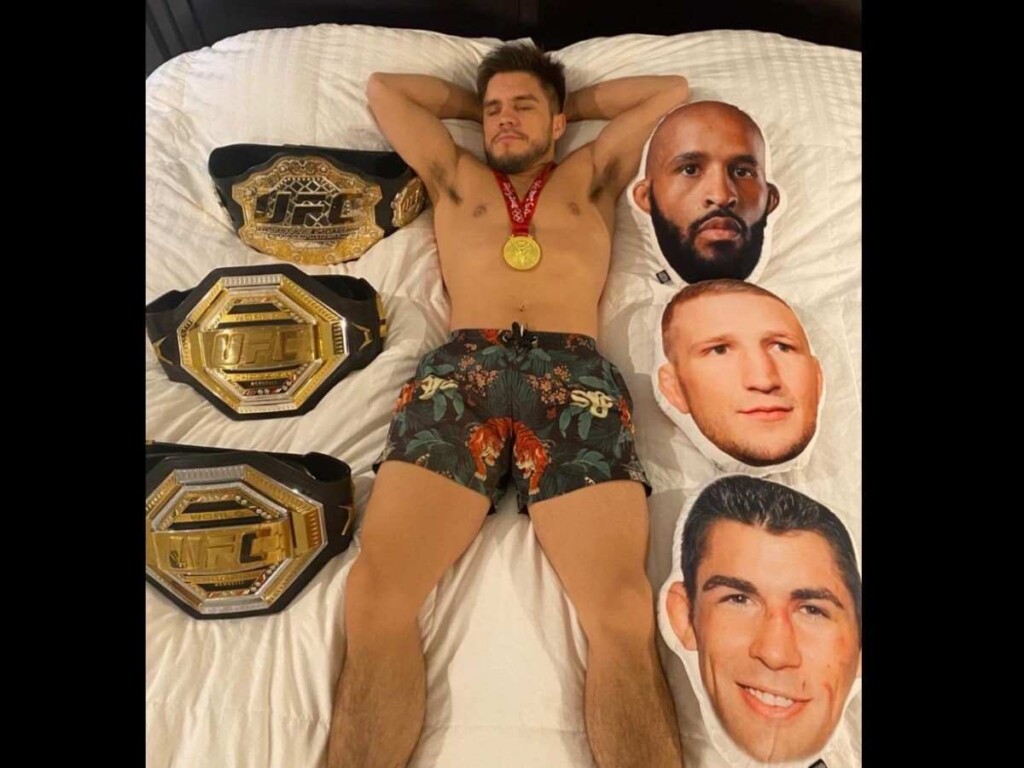 Joe Rogan has witnessed plenty of cringe-worthy moments from Cejudo. Rogan saw things from stuffed toys to balloons to rubber snakes. Henry's things include throwing pillows with photos of opponents or slamming the rubber snake on the ground. The fight fans love how 'Triple C' puts on a show during his pre-fight face-off sessions.
He did something similar against Aljamain Sterling for his UFC 288 main event face-off. Cejudo came with the photo-pasted toy of Sterling, Sean O'Malley, and Alexander Volkanovski. One by one, Joe Rogan's cringe guy kicked those to the crowd to announce his next opponents.
However, the antics failed to help Cejudo at UFC 288 as Sterling won the bantamweight title bout. Cejudo came out of a three-year hiatus to once reign as the king of the bantamweight division. He has not announced his retirement as he remains hell-bent on winning the bantamweight title again.
In case you missed it!