Khabib Nurmagomedov has given some of the most hilarious interviews in UFC history. During his early years in the UFC, Nurmagomedov was not that good at English, which led to many such interviews where the fighter looked funny without even and fans absolutely loved it.
One such interview took place ahead of UFC 254, where Nurmagomedov was preparing to defend his belt against Justin Gaethje. In one interview with The NELK Boys, Kyle asked Nurmagomedov about helping him become an MMA fighter so that he could take revenge on Jorge Masvidal. The NELK Boys are well known for their pranks, and according to Kyle, his girlfriend was cheating on him with Jorge Masvidal, and he wants to fight the 'Gamebred'.
He said: "I wanna be like a fighter, Just recently, because my girlfriend went out in Miami, she said she was just having a girls' night, and then she ended up hooking up with Jorge Masvidal, [he] like slept with her. So now, I want to fight that guy." Khabib didn't really understand the humor behind it and was a bit confused, but he did give solid advice.
"I think you have to buy a dog," Khabib responded with a serious face. "With a dog, you would have a chance. Dog is like some pitbull." 'The Eagle' said that at the age of 26, it's already too late to start learning how to fight, but he should get a pitbull dog in order to attack Masvidal with it.
Related: "This man is a scam artist" – Outraged MMA fans attack Khabib Nurmagomedov as Dagestani promotes meta game
When Khabib Nurmagomedov helped the NELK Boys to get through Russian immigration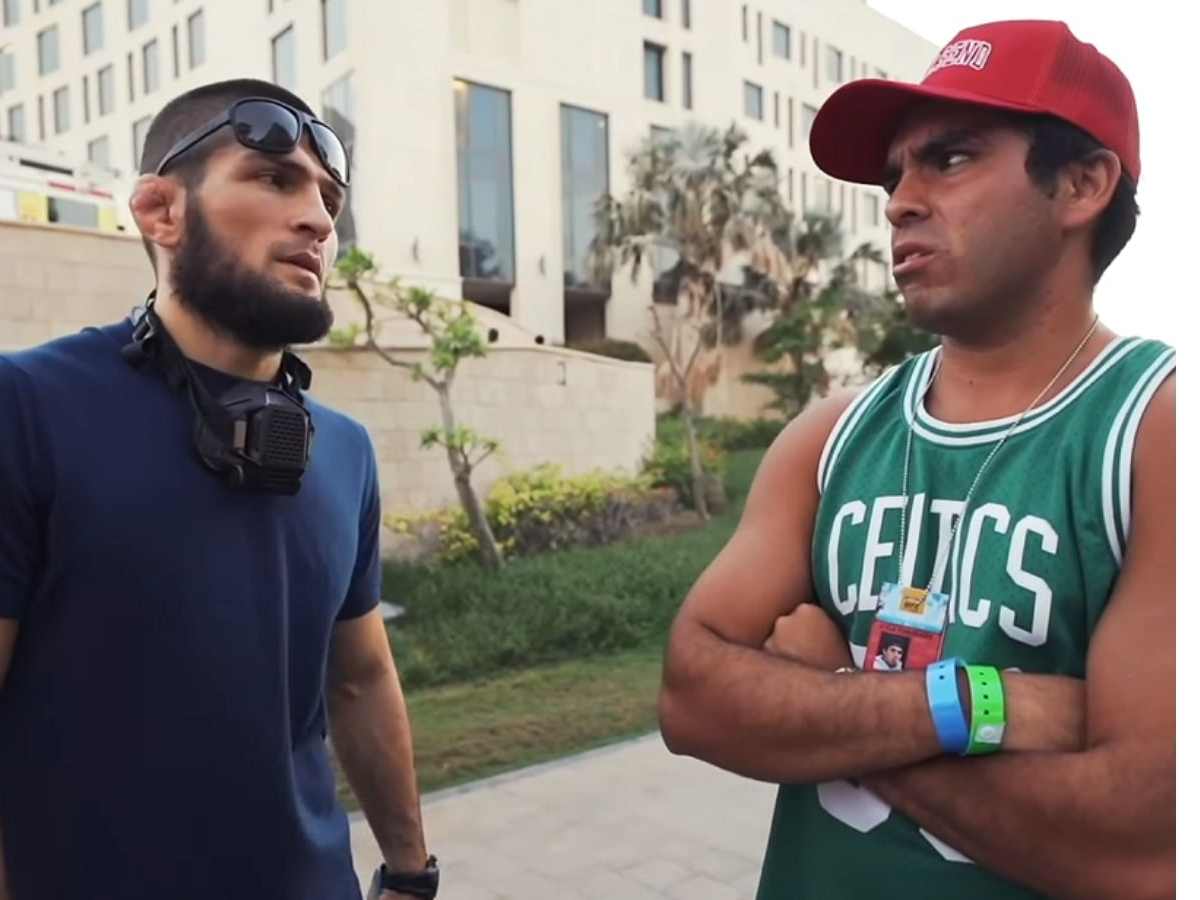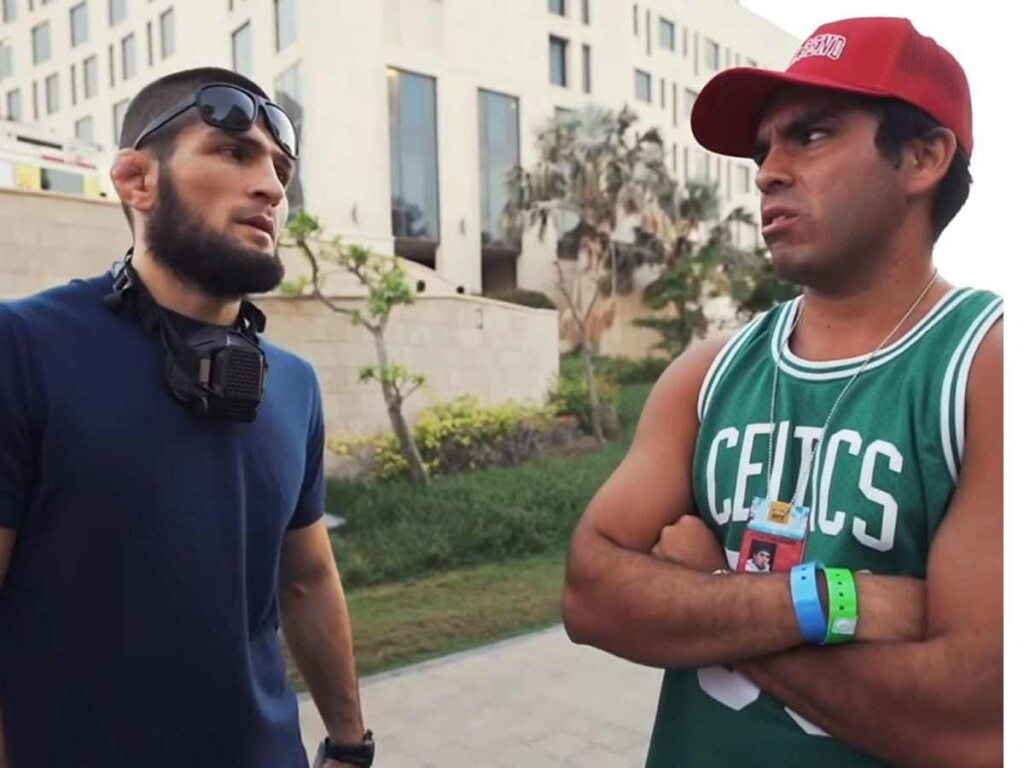 The NELK Boys have been pretty active when it comes to the UFC and their events. The YouTubers frequently make content regarding UFC fighters, and for this, they traveled to the Republic of Dagestan in Russia to meet Hasbulla and Islam Makhachev. However, according to Kyle Forgeard, their welcome in Russia wasn't that smooth, and they got stuck in immigration.
He said: "When they started questioning us and pulling us aside, I was like, 'Damn! What if they knew we were coming and they really will try and make an example out of us'…They said someone from North America comes to Dagestan once every six months… Then we texted Hasbulla's manager who was waiting outside the airport and then he called like Khabib's manager's brother or something. And then he showed up and basically told the customs guys, like, 'Yo, they're coming to see Islam and stuff like that'. And right away, they were like, 'Okay. Welcome to Russia.'"
Forgeard mentioned how someone from Khabib Nurmagomedov's team helped them to get through the immigration immediately with a single call.
In Case You Missed It!