Before getting any kind of championship fight, Islam Makhachev demanded fights with Floyd Mayweather Jr. and Brock Lesner. The post-fight octagon interviews with Islam used to be funny and interesting when he randomly called out any fighters.
Makhachev when he used to fight in the pre-main card, his post-fight interviews used to be one-of-a-kind interviews. He used to call out any random fighter, irrespective of their weight class and sport.
"Hey Dana, give me money fight, give me Floyd Mayweather", Islam said once. There was another instance when he said," Hey Disi, I want to fight top 15 or give me Brock Lesner". These interviews used to even send Khabib into splits and his face used to clearly say What have I gotten myself into?
Well Lesner or no Lesner, Islam Makhachev proved his prowess by winning the lightweight belt and defending it against the P4P #1 Alexander Volkanovski. Islam is now the joint P4P #1 in the world.
Related: "If you do anything good, he'll put his finger in your eye," Rampage Jackson gets honest about 'dirtiest fighter' Jon Jones and how he forced change in UFC gloves
Islam Makhachev is the new P4P #1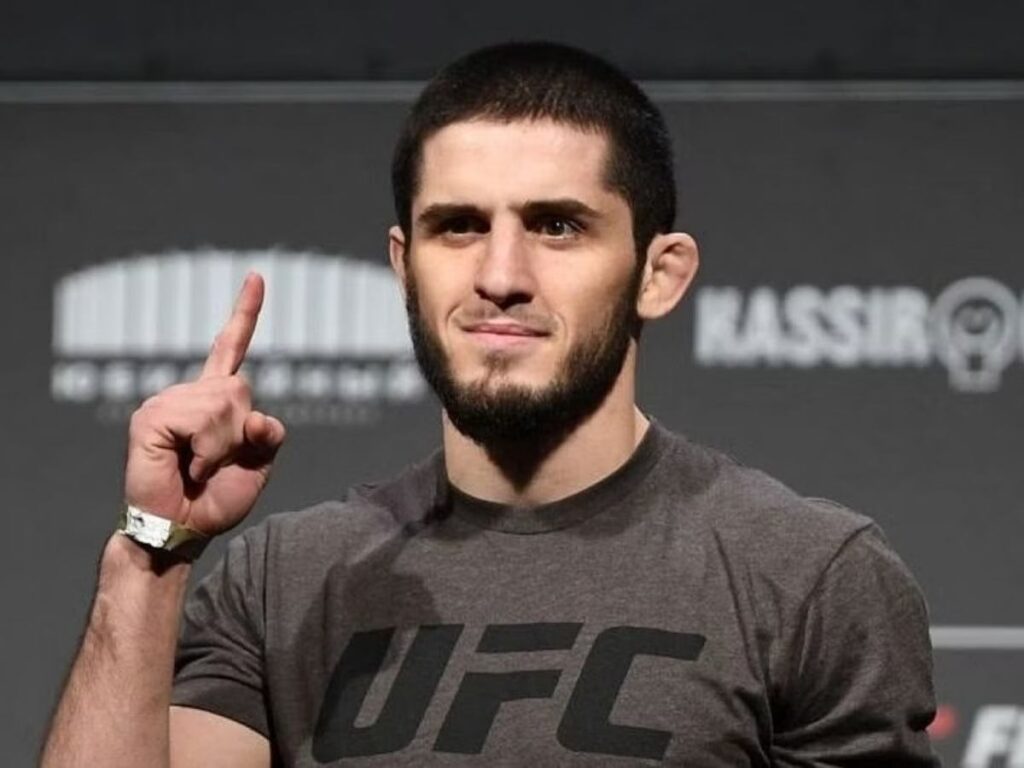 After UFC 285, Islam Makhachev won his fight with Alexander Volkanovski – he defended his lightweight belt against him and also moved up the UFC P4P ranking and became the P4P #1. But since the fight was really close, Volkanovski wasn't dropped from his #1 ranking – therefore, Islam and Alexander are joint P4P #1.
The UFC 285 main event lived up to its hype. It delivered what it promised. It truly was a fight between P4P # 1 and #2. But the fight was so close that people have been left divided as to who won. But the majority of the MMA community agreed that Volkanovski doesn't deserve to be dropped down to P4P #2.
Though Islam Makhachev didn't like this decision, deep down he knows that he didn't win decisively as he usually wins. Therefore, the rematch with Alexander Volkanovski would be immediate. If this happens, the fight will again go down in history.
In case you missed it: