Paulo Costa, also known as "Borrachinha," has had a successful career in MMA. He is known for his striking abilities and aggressive fighting style. Costa has competed in the middleweight division, facing top fighters in the UFC. He maintains an active presence on social media platforms like X and Instagram, where fans can follow his updates and engage with his content.
Paulo Costa's latest image has once again ignited speculations of PED use. This is right before he gears up for his highly-anticipated match against Khamzat Chimaev. In a recent video, Costa showcases a physique that has fans talking, and not entirely in a positive way.
The picture causing all the commotion is actually an edited image of the Brazilian middleweight. Paulo Costa has a reputation for trolling and seems like this time he has turned towards his social media audience. The picture managed to deceive some fans initially, creating a buzz of disbelief. Costa posted the picture on X with the caption: "Abu Dhabi ( juice emoji )version mtfk". While some fans recognized the playful nature of this image, others raised concerns about his size in the middleweight division.
Paulo Costa has faced repeated allegations of using steroids throughout his career. However, he has never been found guilty of doping under the UFC's stringent testing. In response to these ongoing accusations, the Brazilian fighter humorously posted another similar picture on X and wrote, " weight loss is going very well, don't worry".
Related: "It's one of those things…" Tracy Cortez reveals story behind VIRAL picture with Paulo Costa shortly after Brian Ortega breakup
Fans react to Paulo Costa's edited physique post on X
Paulo Costa's post of his edited physique caused significant buzz among fans on social media. Many expressed their concern regarding him making weight for his oncoming bout at UFC 294. Here are some of the reactions from X ( previously known as Twitter ):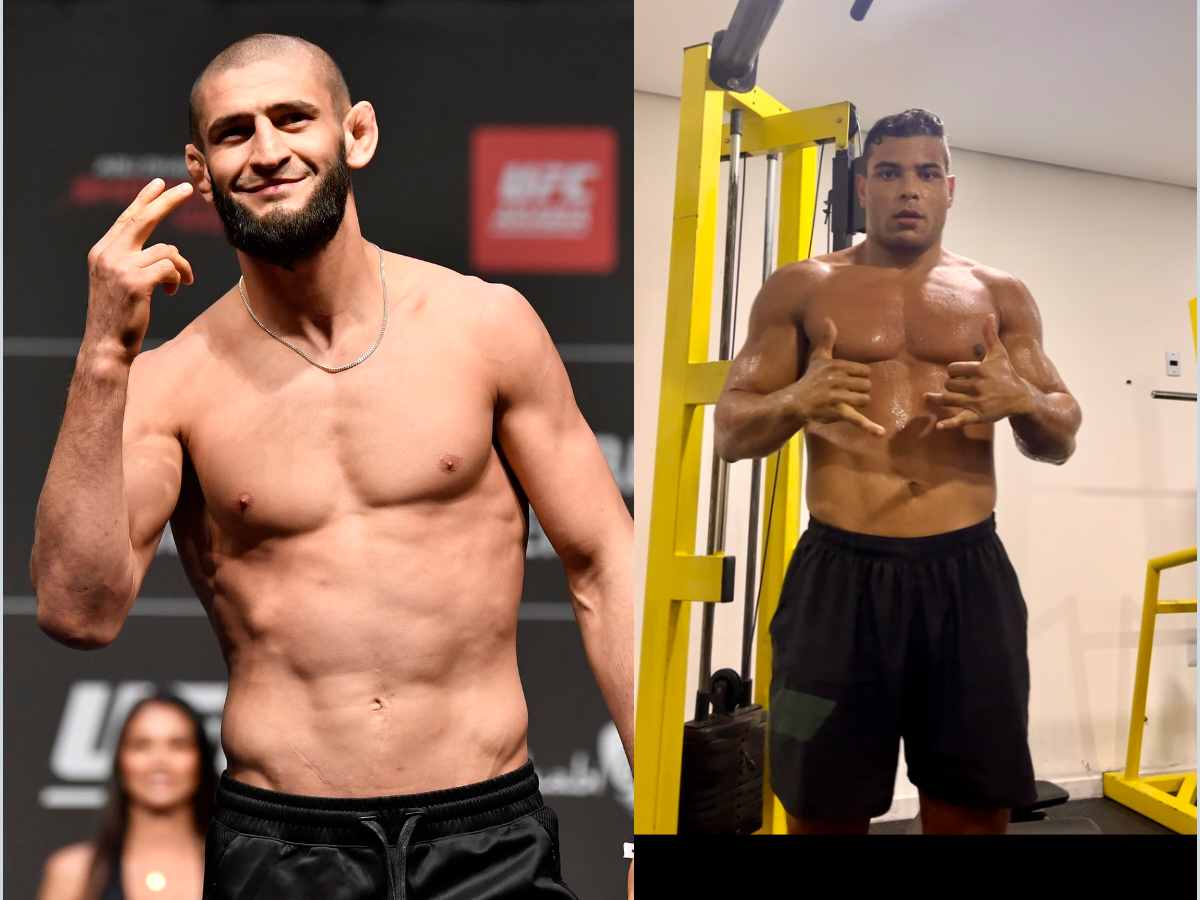 Paulo Costa is scheduled to face Khamzat Chimaev in a middleweight bout at UFC 294, which is set to take place this October.
This fight is generating significant attention due to the rivalry between the two fighters, with Paulo Costa expressing real animosity towards Chimaev. Costa's hatred for Khamzat Chimaev, as reported, adds an extra layer of intrigue to this matchup.
In case you missed it!