Dan Hooker recently participated in an interview with Oscar Willis. And in that, the pair talked about their debut fights and how they felt after the fights.
The lightweight from New Zealand and Israel Adesanya's teammate revealed how he was supremely confident following his debut. Dan Hooker revealed to Oscar Willis, "My d**k grew a foot when I was undefeated. I remember my first fight, won. Sky's the limit after your first win. I thought I was gonna be the next Anderson Silva. It was coming, I was gonna go on this. And then I lost my next one."
The pair also discussed Oscar's debut. And Dan Hooker appreciated Oscar's performance in the fight. He called his performance wonderful and said it was classy. However, when Willis revealed that he would retire after this fight, the City Kickboxing fighter hilariously accused him of still being hung over.
Dan Hooker was a very exciting prospect when he first burst into the UFC. However, his career has not gone the way he would have hoped. Despite some impressive wins on his resume, it seems as if Dan has always been on the cusp of greatness but has always come up short. Although now, with his win over Claudio Puelles, he will hope to buck that trend. His post-fight interaction with Joe Rogan also helped endear him to the fans and the Hangman seems to be in a good position heading forward.
Related: HILARIOUS! Israel Adesanya loses it as Dan Hooker tries to pronounce "Nicolae Negumereanu" without accidentally saying the N-word
Dan Hooker and Oscar Willis discuss the X-Factor that fighters need to have to succeed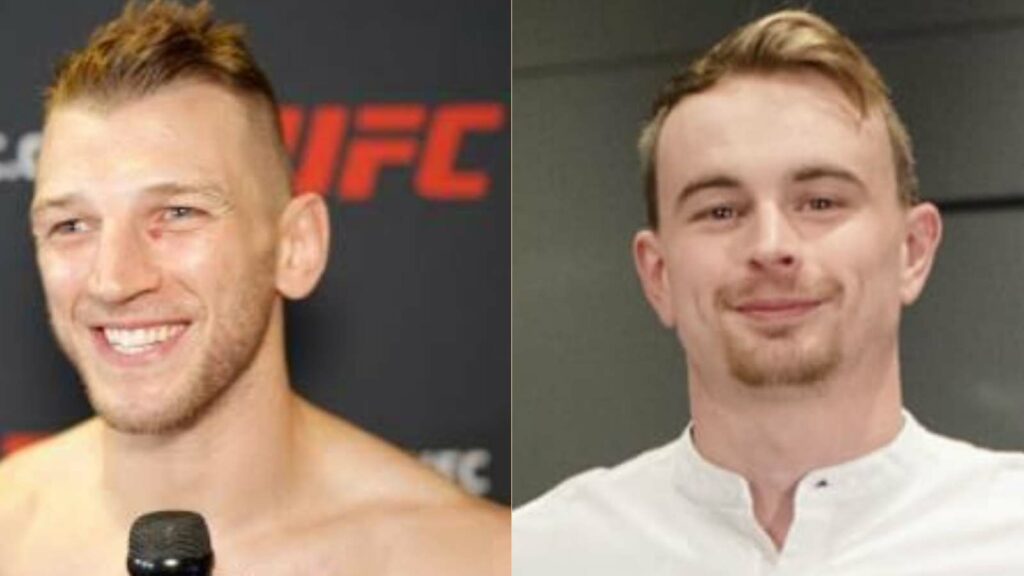 In the same video, Hangman and Willis discussed how the pressure in the octagon, as the crowd watches on, compares to nothing else. They discussed how some fighters are very good at the gym and during sparring but can't perform well during a fight, with the cameras and the crowds.
Dan Hooker said about this, "It's just the funniest thing to see, 'If you just did what you did to me in the gym, you'd be more successful than me.' That's the real trick of it, who can do it when the cameras are on." Oscar then added, "That's the X-Factor that makes it what it is. You're not doing it behind closed doors." Hooker and Willis also agreed that people shouting at them during their fights really annoy them.
Also Read: From Paige VanZant to Ben Askren: 10 times highly touted UFC fighters got exposed as complete hype-jobs
And certainly, Dan Hooker is someone who has the X-Factor. Despite his losses, the Hangman has managed to bounce back from them. With his win over Puelles at UFC 281, he is now a step closer to his ultimate goal, the UFC lightweight championship. However, he must retain this momentum by racking up some wins if he is serious about challenging for the title.
Also Read: Aljamain Sterling and Henry Cejudo face off at PFL World Championship event ahead of potential title fight