Firas Zahabi is a highly respected MMA coach and trainer. He is best known as the head coach at Tristar Gym, which is renowned for producing top-tier MMA fighters. Zahabi has played a pivotal role in training and mentoring numerous MMA fighters, including Georges St-Pierre, one of the sport's all-time greats.
Firas Zahabi maintains an Instagram and Twitter presence where he shares insights into martial arts and training. He also has a YouTube channel where he teaches MMA techniques and talks about other important and related things. Zahabi addressed the oncoming Islam Makhachev vs. Charles Oliveira rematch in one such video. "Oliveira does spinning jumping flying attacks, those are great opportunities for takedowns," Zahabi said.
The expert coach gave his analysis of Oliveira and Makhachev's style and iterated on who he thought could come out as the victor. He stated that Oliveira was not positionally strong, which was perfect for Islam Makhachev. " He's a brilliant fighter but he is also a blood and guts fighter, and he wins but its messy" Zahabi commented on Oliveira's style. " Charles Oliveira has had some incredible fights but even within his own fights, he's inconsistent".
The coach noted that Oliveira's striking was superior to Islam Makahachev. However, his defense is inferior to that of Islam Makhachev. " In my opinion, Islam's style is perfect to beat Oliveira," Zahabi concluded. Islam Makhachev fought Charles Oliveira in a significant matchup at UFC 280 back in 2022. It was a significant moment in the lightweight division, showcasing Islam Makhachev's skills and potential as the top fighter in the UFC.
Related: "Absolutely" – Dricus du Plessis puts Charles Oliveira as 'lightweight GOAT' and shuns Islam Makhachev from conversation
Charles Oliveira does not think his rematch with Islam Makhahev is fair
Charles Oliveira is not happy with the location for his rematch with Islam Makhachev. The two fighters clashed in Abu Dhabi during their first title bout and will now face each other for the rematch in the same venue.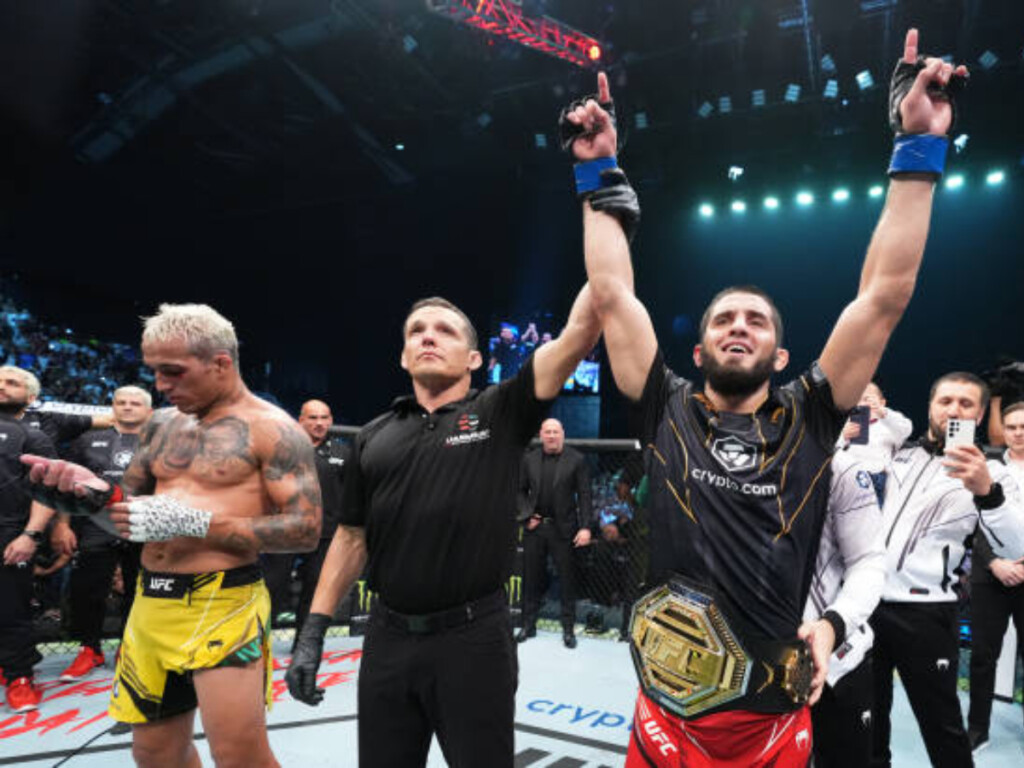 In a recent interview with My MMA News, Oliveira openly shared his thoughts about this. "I don't necessarily think it's fair, but it's the game," he said. However, he expressed his determination to reclaim his belt, regardless of where the fight happens.
Oliveira earned his second chance to face Makhachev after beating Beneil Dariush with a first-round TKO at UFC 289. Fans eagerly await the rematch between Oliveira and Makhachev, set to unfold this October at the Etihad Arena in Abu Dhabi.
In case you missed it!