UFC 284 turned out to be a PPV event as the main bout featured two title holders going against each other. Alexander Volkanovski challenged Islam Makhachev for the lightweight title in return putting his pound-for-pound number-one spot online.
The fight was a close one as both the fighters gave one of the most competitive fights in recent times. After five rounds of back and forth, Makhachev was announced the winner and was expected to take the number of P4P spots. However, the latest rankings experienced no change at the top.
The lightweight champion was not happy with the new rankings as he took a dig at UFC for not favoring Russian fighters. Makhachev gave examples of Ankalaev and Petr Yan who according to the fighter have experienced discriminatory treatment from the promotion.
Makhachev said: "About the rankings, I never expected justice and still don't. Because we saw on the example of our other fighters, [Magomed] Ankalaev, Petr Yan, saw the attitude towards us always. The main thing [is] I flew, 13000 kilometers, defeated their champion, they raised my hand. And with a raised head, confidently with a belt, flew home."
Going into the fight, Volkanovski did put his spot on the line and no questions would have been asked if Makhachev had gotten a finish. However, the fight was extremely close and many fans thought Volkanovski won the fight.
Related: Islam Makhachev's IV drama at UFC 284: Dan Hooker and Alexander Volkanovski hint at Dagestani cheating
Alexander Volkanovski shut down the 'Robbery' claims of the fans and is eager to fight Islam Makhachev in a rematch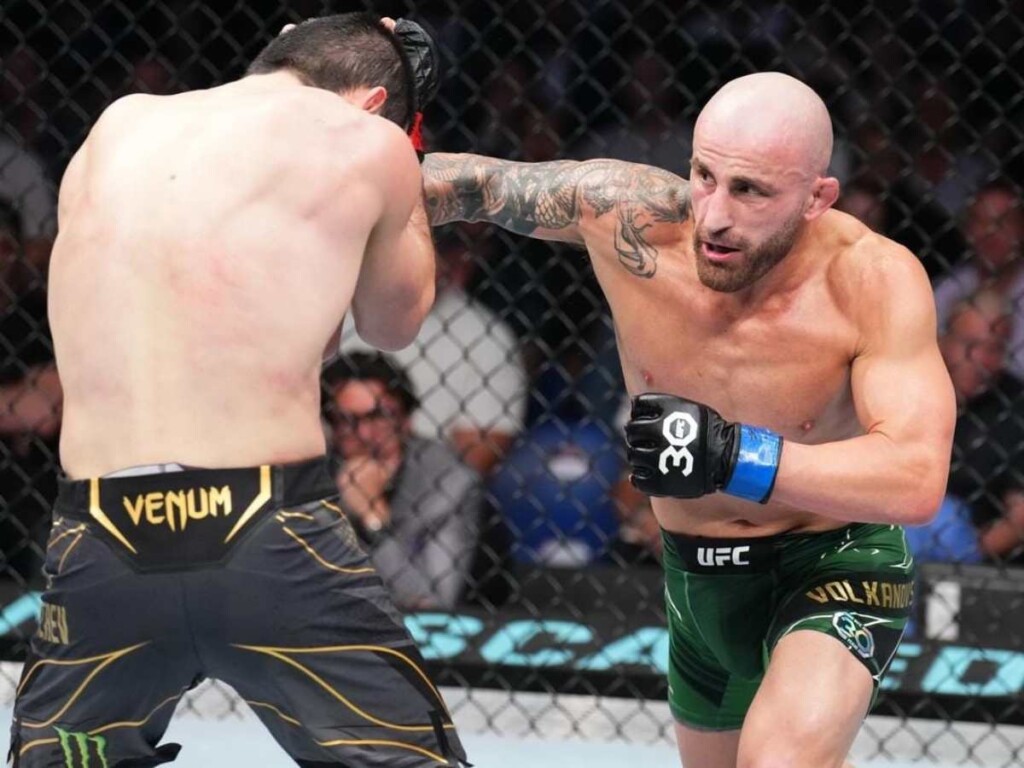 Despite losing the fight and getting his first-ever UFC loss, Alexander Volkanovski still managed to gain a lot of respect from the fight fans. Volkanovski surprised the world, especially with his grappling, and went five rounds against an elite wrestler like Islam Makhachev.
However, the fighter himself was also impressed by Makhachev's striking abilities and in a recent YouTube video gave the Dagestani the credit. Volkanovski also revealed that the fight was not a robbery and was just a close call. He then mentioned that he has talked with UFC and Makhachev to make the rematch again.
"Obviously I wanna rematch. The UFC have touched on it. I and Islam were talking about it. I was talking to his team about it. We all said we gonna do, let's hope it gets over the line. I feel like the next time I step in there, I definitely got it figured out," said Volkanovski.
This fight was easily one of the best champions vs champion fights of all time. Both the fighters showed great heart and technique and the fans were thrilled. A rematch between these two would definitely attract a lot of eyes and the UFC must be well aware of it.
Continue Reading:
SNUBBED! Fans furiously react to bizarre P4P list as Islam Makhachev gains 'nothing' from win against Alexander Volkanovski
"So disrespectful" – Islam Makhachev's cheeky 'Aussie Aussie Aussie' chant after Dan Hooker's bold 'IV' accusation leaves fans in splits