Georgia-born UFC Bantamweight competitor Merab Dvalishvili is a rising star in the UFC roster mainly known for his brilliant striking ability and stamina in the octagon. Currently amassing a record of 16 wins and 4 losses, Merab's rising popularity is unmatched.
In a recent episode of the popular 'The Joe Rogan Experience' podcast, UFC commentator Joe Rogan and welterweight competitor Jorge Masvidal spoke about the best fighter in the bantamweight division. As they discuss the fighters, Merab's name is mentioned. "Merab is a motherf* man, that guy does not get tired," mentioning the Georgian's stamina in the octagon.
As they went further in-depth on Merab's lung capacity, Jorge had this to say: "You know he's born with something different in his gas tank, a little mutated. He's not giving you a break," said Jorge. To which, Joe Rogan said "He's got that immigrant mentality," alluding to Merab's nationality being Georgian and how immigrants are 'hungry.'
Rogan and Masvidal went on to praise the fighter for his 'hunger' for winning and fighting ability. Joe Rogan is known to bring UFC fighters, boxers as well as comedians onto his show and help them promote their ventures.
Related: "I can't escape it"- Merab Dvalishvili shares shocking footage of a street fight in Las Vegas
How deadly was Merab Dvalishvili's performance against Petr Yan?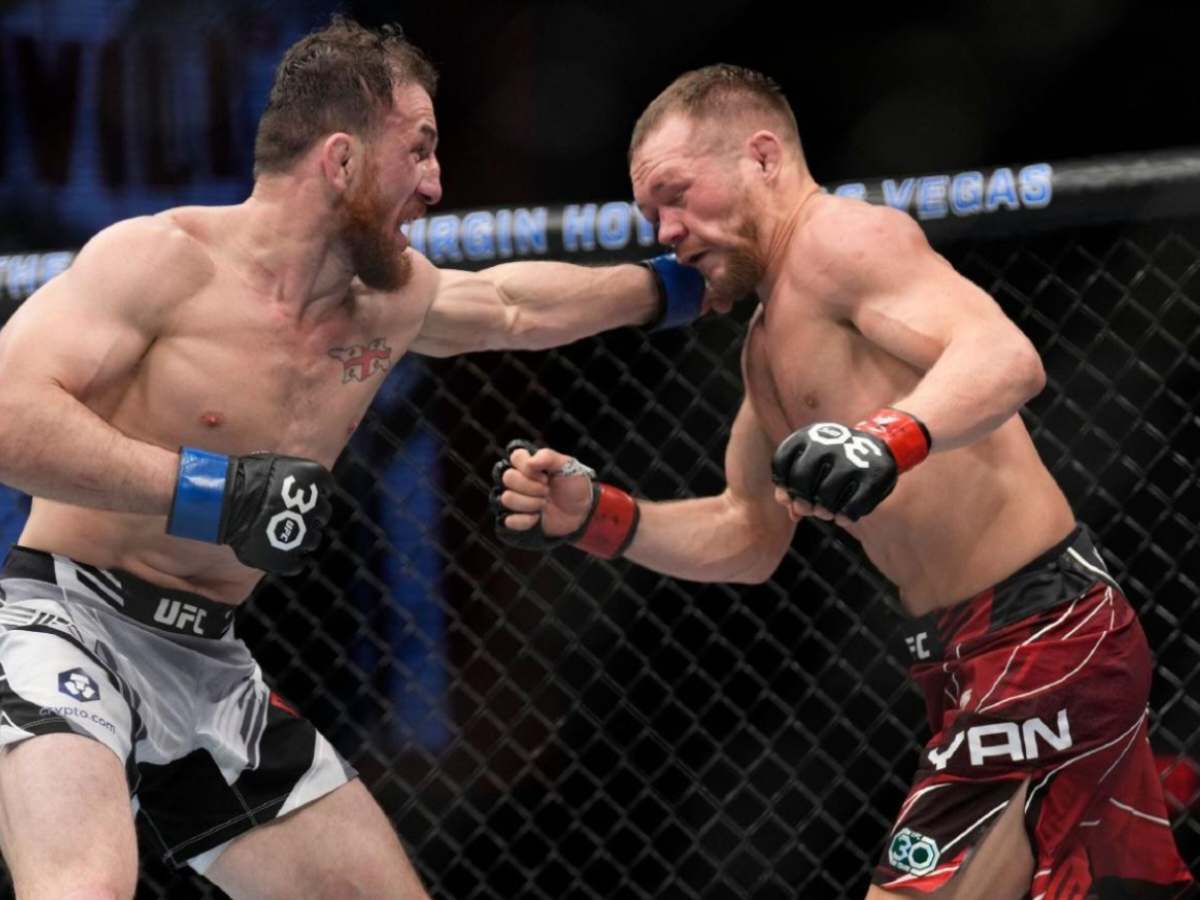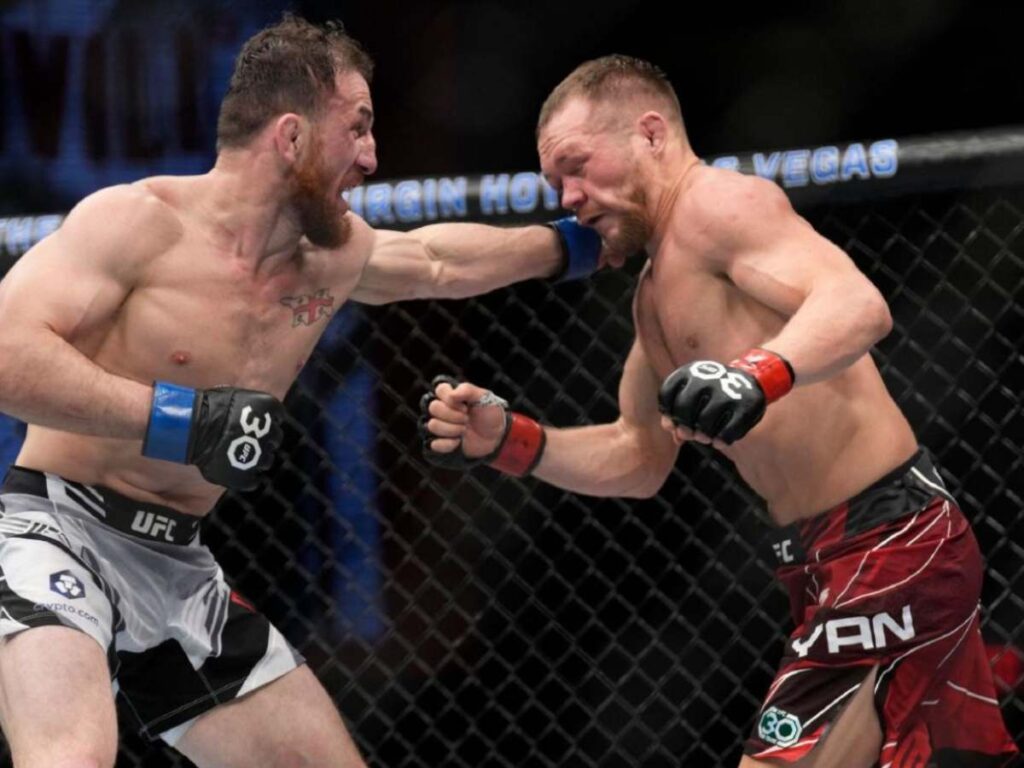 Born in Georgia, Merab Dvalishvili has had a quite rough time in the United States as an immigrant. With a record of 16 wins and 4 losses, there is no doubt that 'The Machine' is a lethal fighter climbing to the top of the ranks in the bantamweight division. Recently, Dvalishvilli has everyone talking about him about his impressive performance against Petr Yan.
In the 'UFC Fight Night' that took place recently, Merab Dvalishvilli showed a stunningly dominating performance against Petr Yan leaving everyone impressed at the dedication of the fighter. Merab Dvalishvili is the first UFC fighter to record 49 takedown attempts in a single fight. The Georgian's pacing and cardio would be considered overwhelming for any bantamweight fighter on the UFC roster. As seen smiling throughout the fight, Merab's rise in mixed martial arts is seeming to push no brakes.
Merab Dvalishvili says he's proud of the win and hopes to continue his winning streak. The bad blood that existed in this fight has slowly calmed down with Merab turning around to the possibility of Petr Yan being a 'good guy' contradictory to his pre-fight take.
Incase you missed it:
WATCH: Fighter turned OnlyFans model Pearl Gonzalez wears fruit rollup outfit ahead of Gamebred Boxing 4 fight
"Yet he will quit and retire" – Conor McGregor points out irony in 'braindead' Justin Gaethje's comments on superstar's title shot