On Saturday, UFC legend and former featherweight champion, Jose Aldo was inducted into the UFC Hall of Fame. As the latest inductee, Aldo appeared in an interview to address fans about his latest accomplishment among many others.
Conor McGregor tweeted after the hall of fame induction and congratulated Aldo. The former two-division champ reacted to Aldo's Hall of Fame induction by saying, "Earned!"
Jose Aldo retired after a decorated career in the UFC as the former Featherweight king until his loss to Conor McGregor at UFC 194 in 2015 via T.K.O. Aldo is also known as the fastest finish in a championship fight after his loss to McGregor via TKO, just 13 seconds into the first round.
Aldo's resume includes UFC Featherweight Championship and major wins over fighters like Frankie Edgar, Chad Mendes, Jeremy Stephens, Chito Vera, Rob Font, and many others fighters. Before losing his title to Conor McGregor in 2015, Aldo (31-8-0) was on an 18 fight win-streak spanning over 10 years till the Irishman's KO.
In the interview, Aldo revealed that his once bitter rivalry with Conor McGregor has now turned into a respectful friendship over the years. "We follow each other on Instagram, we exchange DMs, and we're friends now. Sometimes fans come up to me and ask me if I would beat Conor up. How can I do that? That's the guy who gave me the most money," Aldo told the press.
Earned! https://t.co/ZBjV9NLP0K

— Conor McGregor (@TheNotoriousMMA) January 22, 2023
Not earned 😴 pic.twitter.com/ZxAULqjWHU

— UFCStats💭 (@TheUFCStats) January 22, 2023
Related: "Left red panties on my door," Jose Aldo narrates hilarious story about Conor McGregor's pranks
Throwback at Conor McGregor's reaction to Khabib's Hall of Fame induction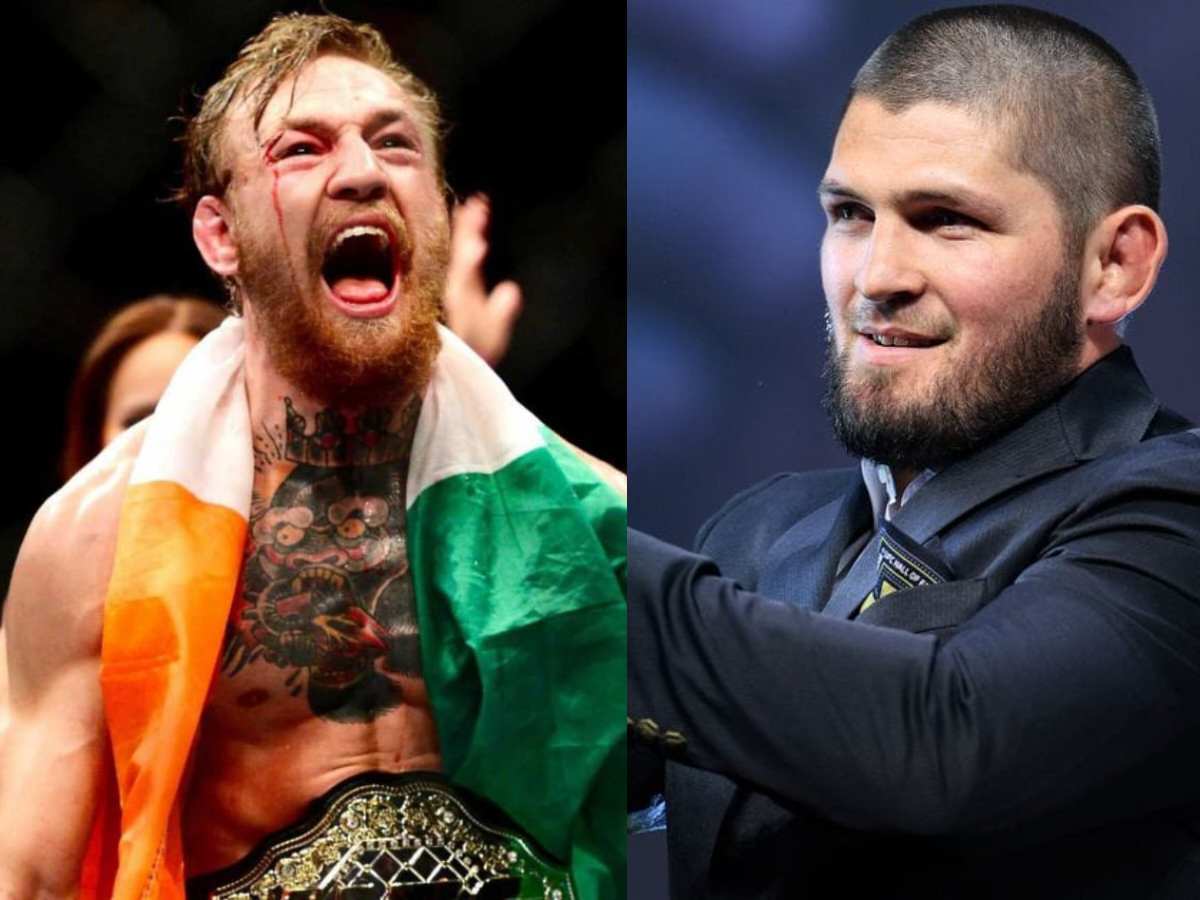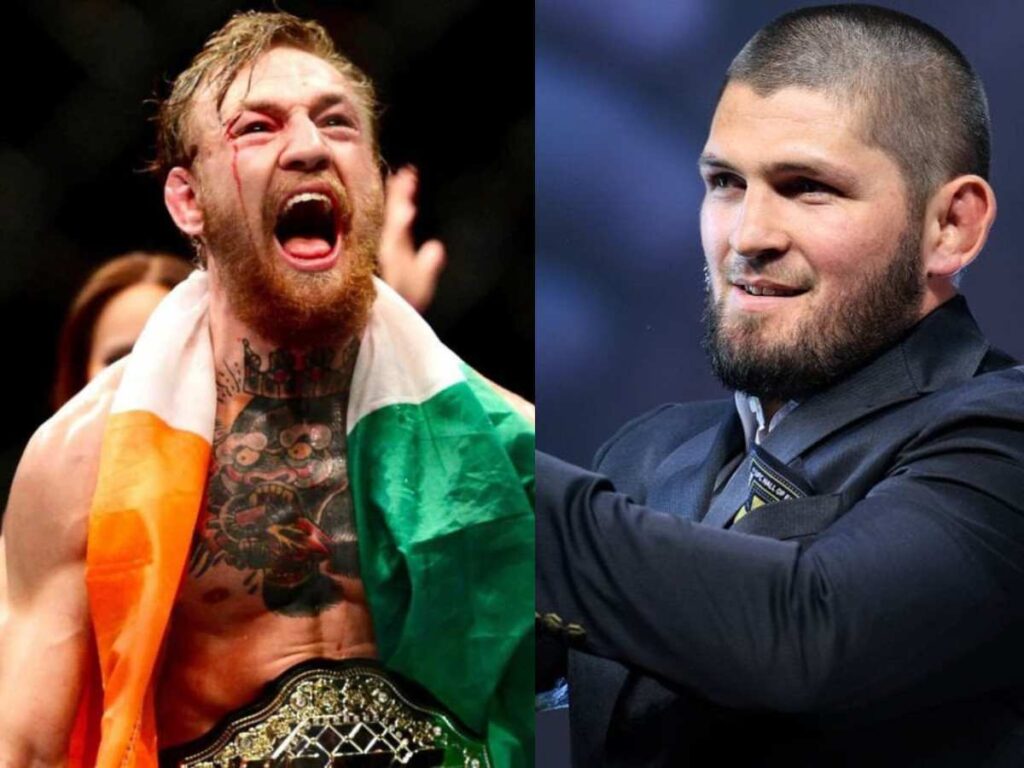 After Jose Aldo's latest induction into the UFC Hall of Fame, the former Brazilian champ was congratulated by his old rival, Conor McGregor. The Irishman respectfully shared a tweet saying, "Earned."
Conor McGregor's bitter rivalry with Jose Aldo has turned into a respectful friendship. However, the Irishman will never forget his rivalry with Khabib Nurmagomedov.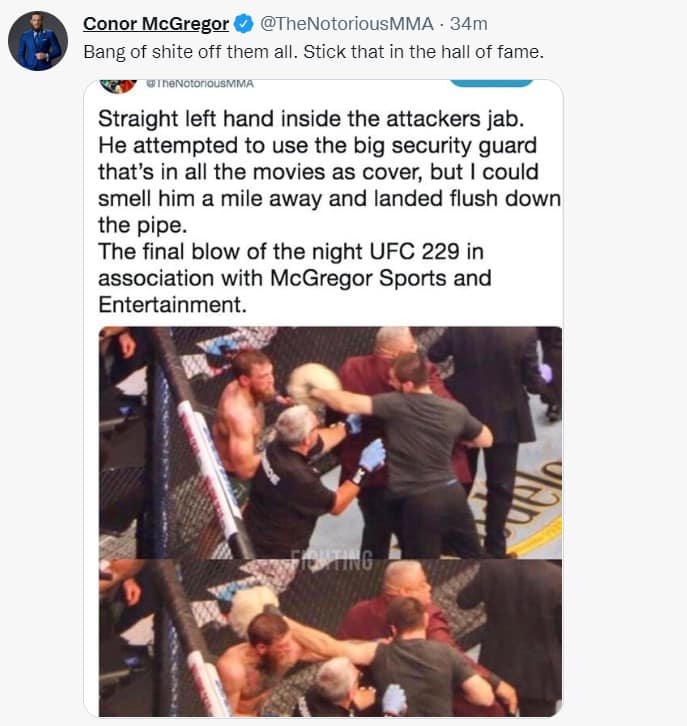 The Dagestani undefeated fighter was inducted into the UFC Hall of Fame in 2022. On his induction, bitter rival, Conor McGregor reacted to Khabib's induction. McGregor in a series of deleted tweets put his UFC 229 rival on blast and claimed he didn't deserve it.
In case you missed it:
"Congratulations to Brandon, but I'm moving up" – Deiveson Figueiredo announces move to bantamweight
Joe Rogan bashes Kardashians for promoting injections and drugs to kill their appetite