Khamzat Chimaev has been one of the most interesting and entertaining fighters in the UFC since his debut in 2020. He has continued to entertain fans both inside and outside the octagon during his rise. His perfect record, dominant fighting style, and over-the-top shenanigans make him someone who is a must-see whenever he's on the screen.
Chimaev recently called out and made light of the newly crowned UFC middleweight champion, Alex Pereira. Pereira won the belt at UFC 281 after he beat Israel Adesanya in the last round of their championship fight despite Adesanya being up 3-1 on the judges' scorecards. However, their fight featured a shocking grappling exchange in which Adesanya eventually got the better of 'Poatan.'
And now, after his win, Pereira has officially received his brown belt in Brazilian Jiu-Jitsu. And Khamzat Chimaev immediately took to Twitter to react to Pereira receiving this accolade. He tweeted out a picture of Pereira wearing the brown belt. The tweet's caption only had three facepalms and three laughing emojis
The grappling exchange at the UFC 281 main event was surprising, to say the least. Not many expected the pair of former kickboxers to take the fight down to the ground. Chimaev had also posted facepalm emojis during the fight alongside an emoji of two people grappling as the two fighters went to the mat. It's clear that Chimaev doesn't respect Alex Pereira's ground game in the least.
Related: "Followed him to MMA and obliterated" – Zayn Malik, Khamzat Chimaev, and other fans react to Alex Pereira dethroning nemesis Israel Adesanya at nail-biting.
Khamzat Chimaev wants to fight the UFC Middleweight champion in Brazil at UFC 283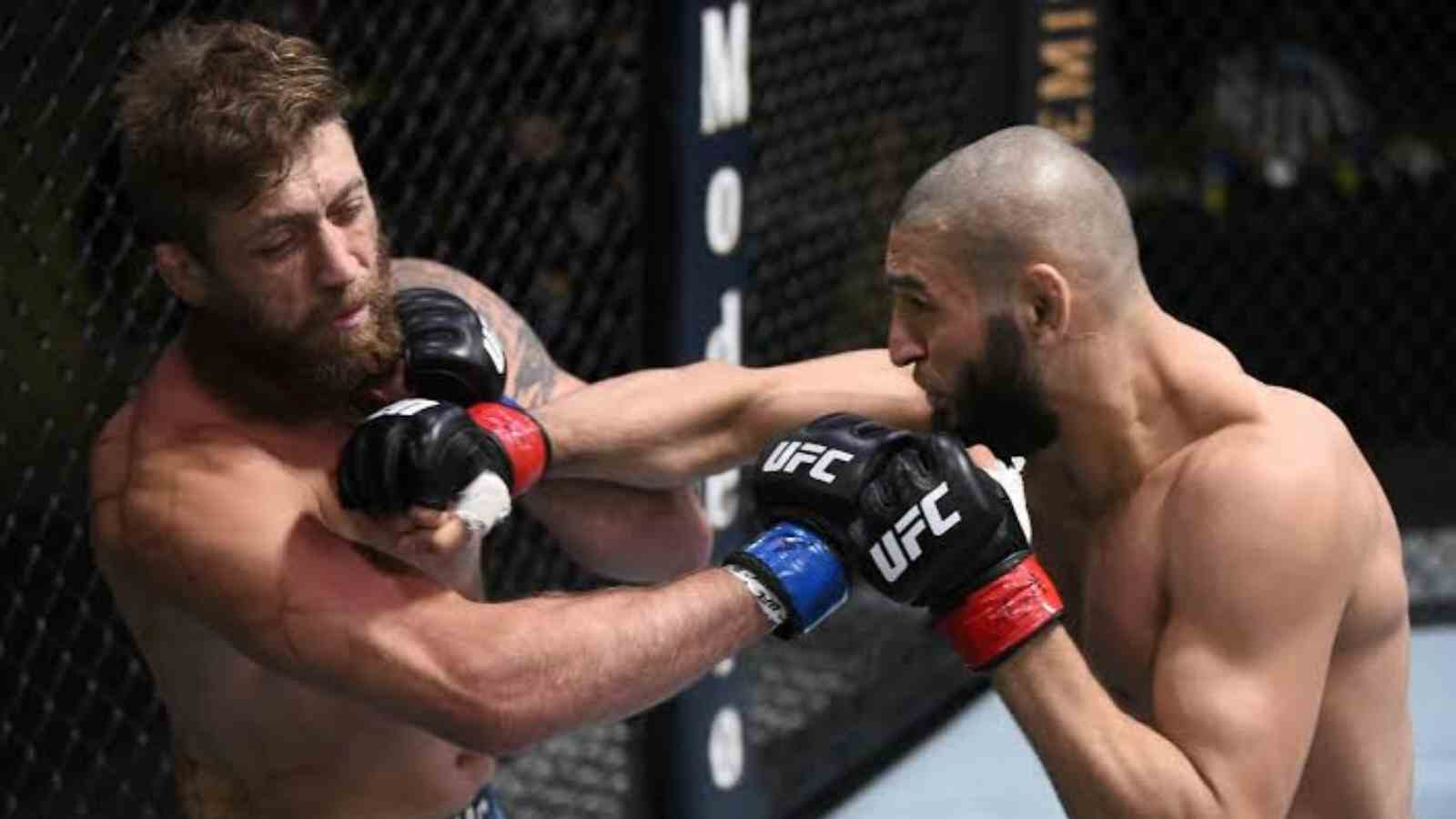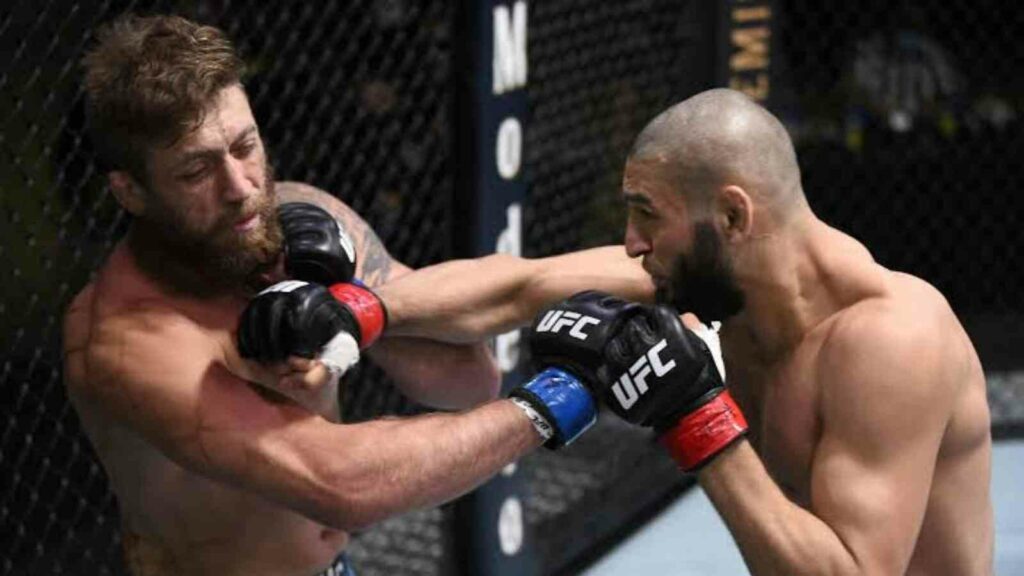 Alex Pereira shocked the world when he beat Israel Adesanya in the main event of UFC 281. Despite his 2 wins over the Last Stylebender in kickboxing, most gave the nod to Adesanya considering their rematch was in the octagon. However, one man who seemed invigorated by this result was Khamzat Chimaev.
Chimaev, who has amassed a few wins at middleweight, called out Pereira immediately after his title victory. He took to Twitter and wrote, "Ready to fight in Brazil @AlexPereiraUFC let's go champ." It would seem Chimaev wants a shot at Pereira's title at the first UFC PPV of 2023. If Pereira were to fight Chimaev at UFC 283, emanating from Brazil, he would have the home-field advantage.
Also Read: Joe Rogan reacts to "whacky" FTX founder Sam Bankman-Fried having "lot of fun in the Bahamas" amidst billion-dollar Crypto crash
However, despite Chimaev's best efforts, his resume at middleweight is not impressive enough to warrant a title shot. He has not faced any top contenders and has a much better record at welterweight. But, he could easily change that as he has hinted at making his move to middleweight permanent. And after fighting and beating some top-ranked opponents, he really could challenge for Pereira's title.
Also Read: "That one's not super exciting" – Dustin Poirier dismisses fellow lightweight contender as a potential matchup in the future