In the era of pushing women into jobs dominated by men, Laura Sanko will become the first female UFC commentator in the modern era. She is only the second woman after Kathy Long to do octagon side commentary.
Sanko will become the second-ever female UFC commentator but the first female color commentator for UFC. She is an ex-professional MMA fighter and has been with the UFC's broadcasting team since 2016, taking backstage interviews and being on the commentary team for Dana White's contender series.
Laura Sanko will be commentating on the octagon side for UFC Vegas 68: Lewis vs Spivac. She will be making history by becoming the first female color commentator for UFC and only the second female UFC commentator. She used to take backstage interviews of the fighters but has now been promoted.
Thank you very much for all the support 🙏🏻 You guys are amazing. And thank you @ufc for this incredible opportunity. I'm truly honored.

— Laura Sanko (@laura_sanko) January 30, 2023
With this kind of achievement under her belt, fans have been raining Sanko with praise all over her social media. Let's hope she stays as the commentator and delivers some iconic moments for the fans.
Related: Discovering the Octagon's Elite: Ranking the Top 5 Grapplers in UFC
Laura Sanko receives a lot of praise from the MMA community for her achievement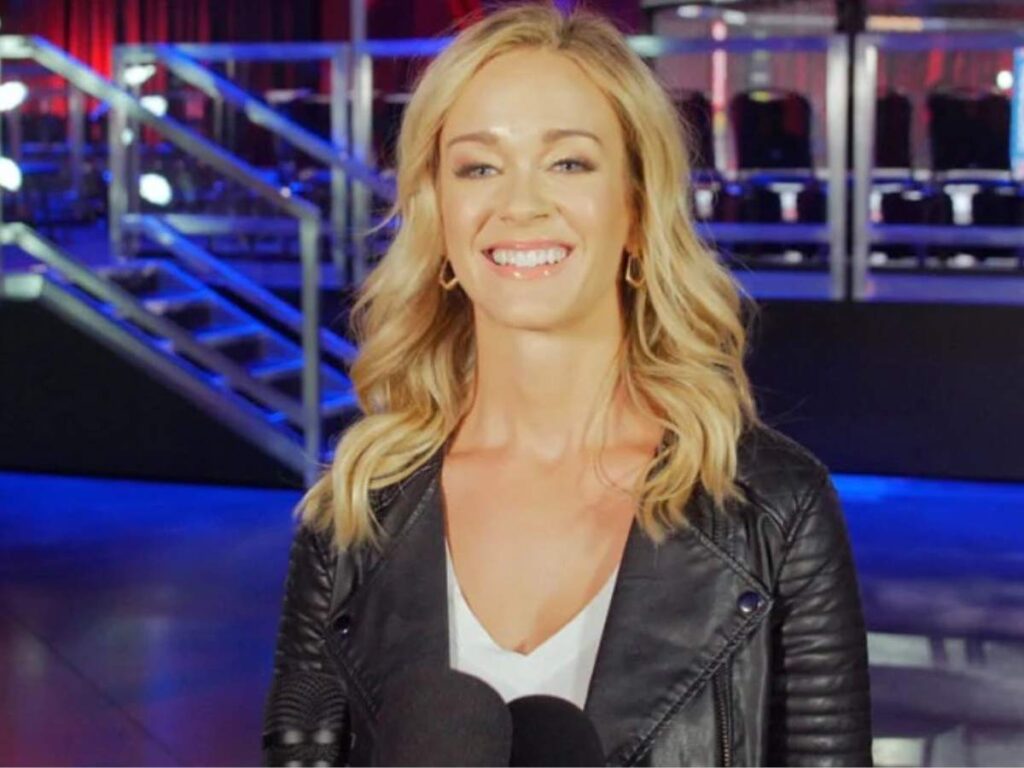 With her debut this weekend for UFC Vegas 68, Laura Sanko will be making history by commentating on that card. And the fans are nothing but praises for her, congratulating her on this new milestone in her life.
Everyone in the community has been congratulating her ever since this was announced. People are saying that she has opened doors for the newer generations. Even Dana White was all praise for her when he announced it, telling the fans that none deserved it more than her.
You earned it

— Terrance McKinney (@twrecks155) January 31, 2023
Well deserved! Congratulations

— Rory Karpf (@RoryKarpf) January 31, 2023
January 31, 2023
Yes! Congrats Sanko. Well deserved. Glad I'm going to be there for it. 👊

— Dan Hellie (@DanHellie) January 31, 2023
Well done lad. Your endeavour to make this happen is inspiring and you've just booted the door open for generations to come. Trail blazer. Enjoy it, you were built for this moment.

— Adam Catterall (@AdamCatterall) January 31, 2023
Only time will tell if the fans like her in the action when she does her commentary for the first time for UFC. But let's hope the MMA community gets some more iconic moments with her on the commentary.
In case you missed it: