As wild as it is to see a fighter getting knocked out, there is something extremely brutal about seeing one get rag-dolled or strangled. That's grappling. UFC has given the platform to some of the best in martial arts. Let's take a look at the Top 5 grapplers in UFC who shocked fans with their submissions
Grappling refers to the ground-based aspect of fighting, including techniques for clinching, taking down, holding, and submitting an opponent. It is an important skill set in mixed martial arts, as fights often end up on the ground. Grappling involves the use of leverage, momentum, and body positioning to control an opponent and either submit them or gain a dominant position.
Related: Chael Sonnen looks back to the training session of Khabib Nurmagomedov wearing out 5 grapplers consecutively
#5 Georges St-Pierre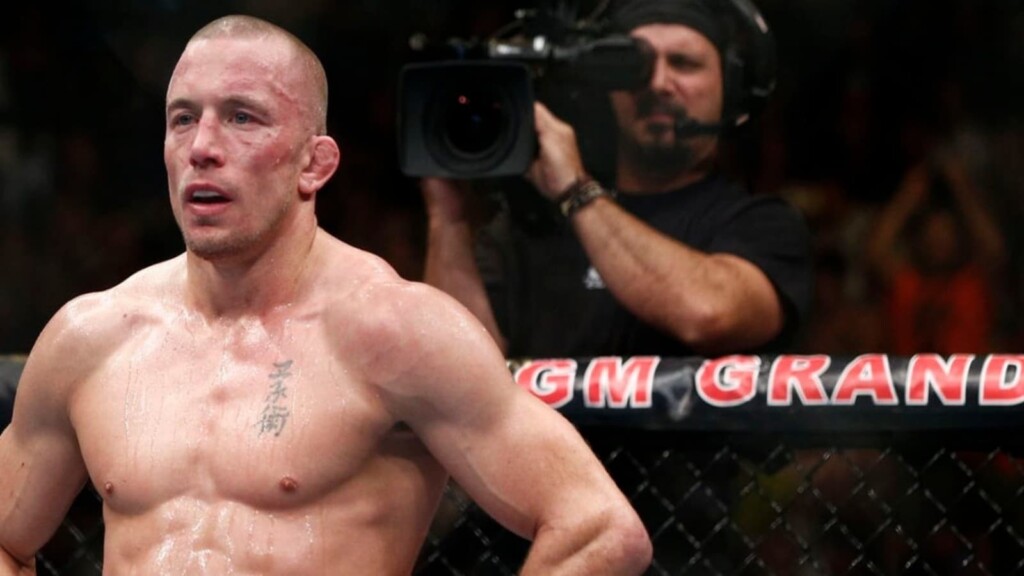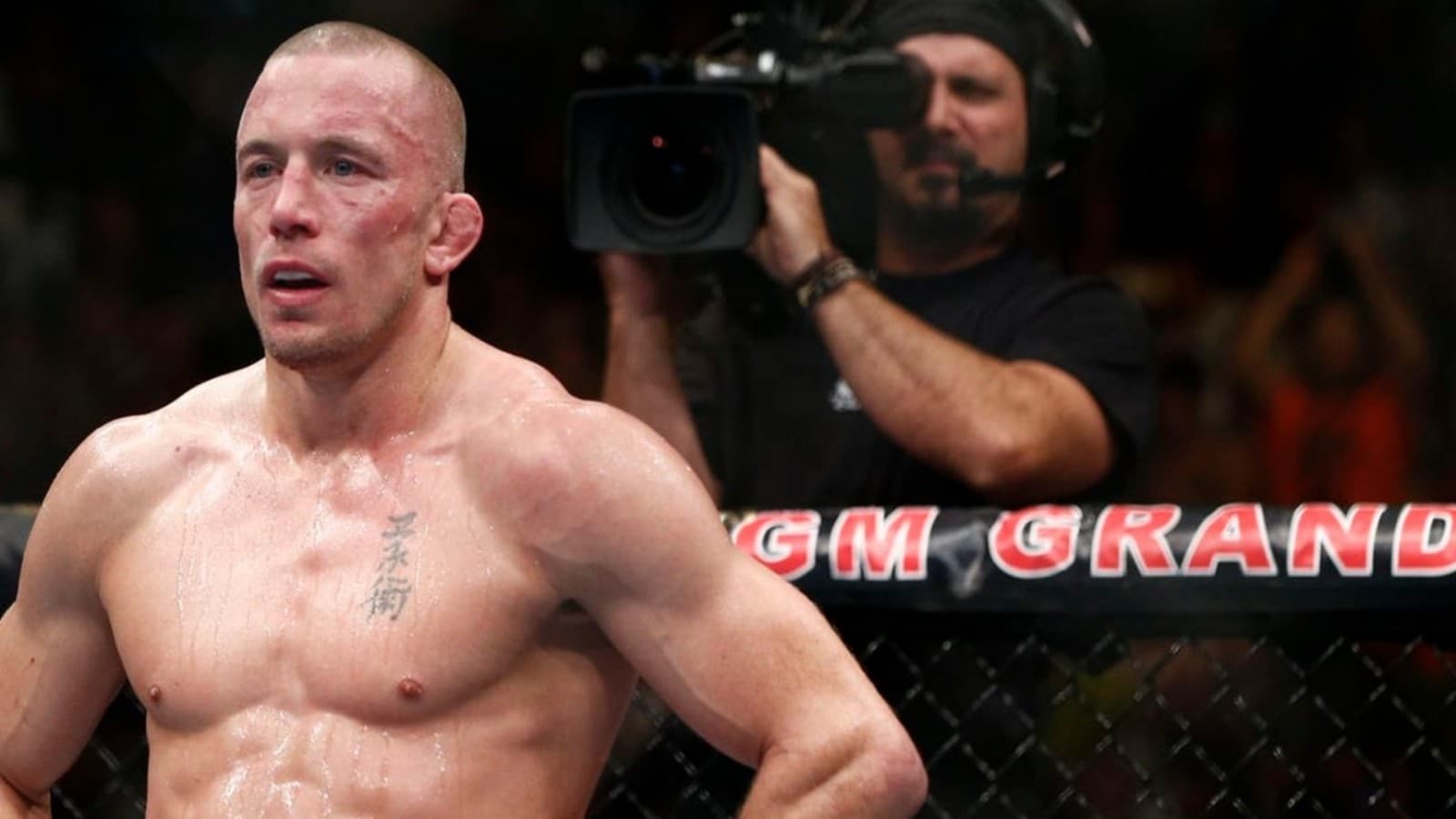 Georges St-Pierre, commonly known as GSP, was a dominant force in the UFC for many years. He was known for his exceptional grappling skills, particularly his wrestling ability. GSP was able to effectively take down opponents and maintain top control, which allowed him to dictate the pace of the fight. He was also very skilled in submissions, with several of his wins coming by way of submission. GSP's grappling was so effective that he was able to beat some of the top fighters in the world, including highly skilled wrestlers and jiu-jitsu practitioners. He retired with a record of 26 wins, and 2 losses and is widely considered one of the greatest fighters of all time.
#4 Khamzat Chimaev
Chimaev, born in Russia and a Swedish national, has garnered recognition in the wrestling world with an impressive 24-0 record and six national championships. He has carried this success into mixed martial arts with an undefeated 12-0 professional record. What sets Chimaev apart is his dominant wrestling style, which has proved to be too much for most of his opponents to handle. He has effortlessly defeated tough competitors like Li Jingliang and held his own against former top contender Gilbert Burns. His performance against Kevin Holland was nothing short of a grappling spectacle. Barely a few fights away from a title shot, the Chechnyan wolf is definitely one of the most dangerous grapplers out there.
#3 Charles Oliveira
It is difficult to dispute the fact that the former champ, Charles Oliveira is among, if not one of the best, grapplers in the UFC at present. Do Bronx has been part of the UFC since 2010, and even as a young and inexperienced 20-year-old, it was evident that he was a formidable submission specialist. Oliveira started his UFC career with two submission victories, and in the decade that followed, he has continued to add to that number.
Now, he holds the record for the highest number of submission wins in UFC history with 16, and is the only fighter in the UFC to have submitted an opponent using the rare calf slicer technique. Recently, Oliveira has become an even more formidable grappler, largely due to the incorporation of a powerful wrestling game. It will be interesting to see how the former champ utilizes his grappling mastery in his future with UFC.
#2 Islam Makachev
Despite the departure of UFC Lightweight Champion Khabib Nurmagomedov, Russian grappling specialists continue to make a significant impact in the promotion and show no signs of slowing down. Soon to fight for the #1 Pound for Pound, Khabib's protege, Islam Makhachev holds the title of UFC Lightweight Champion and boasts a professional mixed martial arts record of 23 victories and one defeat. He holds the rank of International Master in Combat Sambo and was the recipient of a gold medal at the 2016 Combat Sambo World Championship. Submitting the guy with the most submission wins in the UFC is a feat in itself – That's how good Islam is at grappling.
#1 Khabib Nurmagomedov
Khabib Nurmagomedov is widely regarded as one of the greatest grapplers, and by some, the greatest Mixed Martial Artist in the history of MMA. He has a strong background in Sambo, which he seamlessly integrates into his MMA game. He has an incredible grappling skillset that allows him to take down opponents with ease and maintain top control. Khabib's ground-and-pound game is also very effective, as he can effectively ground and pound his opponents into submission. He has finished numerous opponents by way of submission, showcasing his excellent grappling ability. With a record of 29 wins and 0 losses, Khabib's grappling skills have been a key factor in his success in the octagon.
Overall, MMA is a complex and exciting sport and these are, some of the best grapplers to display their grappling dominance over opponents.
Continue Reading:
Islam Makhachev or Beneil Dariush: Dan Hooker picks best technical grappler in Lightweight division
"Made like a Movie" – Exuberant fight fans devour 'BANGER' UFC 284: Makhachev vs Volkanovski promo