The MMA world remembers when former UFC Middleweight Champion, Luke Rockhold was on an incredible run in the UFC after a transfer from Strikeforce. The kickboxer specialist is known for some of the most agile striking abilities inside the octagon.
Luke Rockhold was once the face of the UFC's middleweight division when the fighter was given the title shot against former champion, Chris Weidman at UFC 194 in 2015. Rockhold also has victories over names like Michael Bisping, Lyoto Machida, Chris Weidman, and David Branch.
Before his fight for the middleweight championship at UFC 194, Rockhold attended a Taylor Swift concert. But unlike most attendees, the UFC fighter got the opportunity to hang out with the pop star.
The internet was left stunned after Rockhold uploaded a picture with Taylor Swift on Instagram to tease fans ahead of his much anticipated UFC 194 championship bout. Rockhold went on to win the UFC gold after defeating Weidman via TKO in the fourth round.
Related: When seemingly UNBREAKABLE chins in the UFC get cracked
Luke Rockhold calls out Dana White for his Power Slap venture; calls it a big "f**k you" to fighters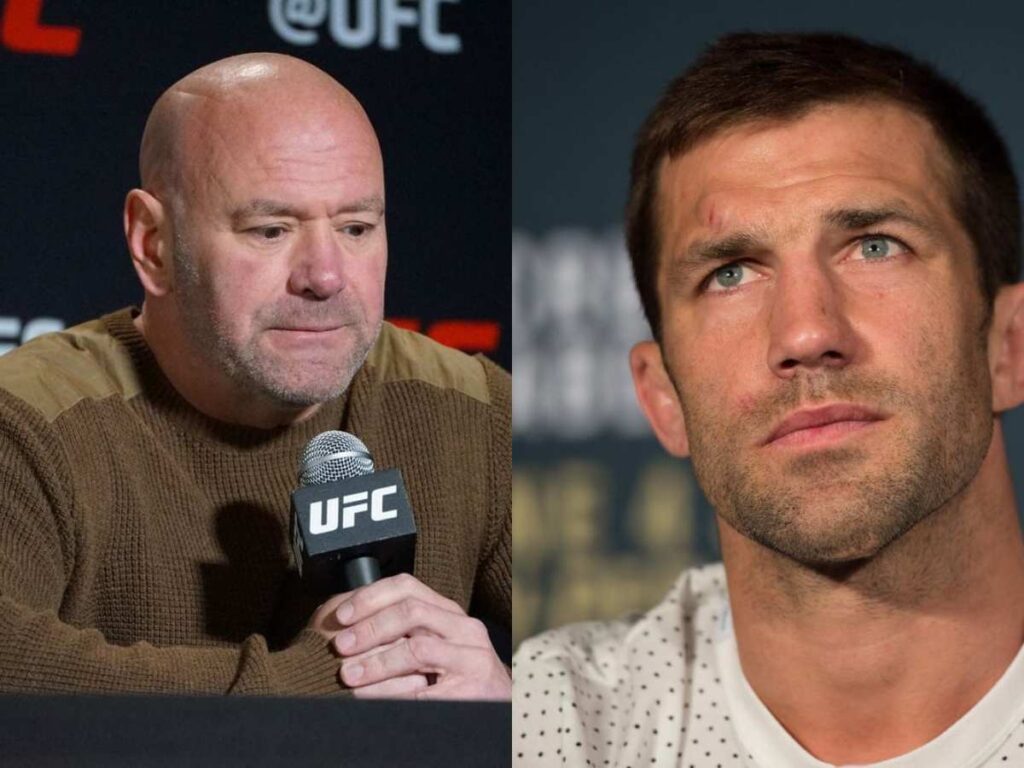 Dana White's Power Slap: Road to Title has been a controversial show that debuted on national television on Jan 18. Former UFC Middleweight Champion, Luke Rockhold went on a furious rant on the MMA Hour by Ariel Helwani.
The fighter revealed his stance on the Power Slap and suggested that the slap-fighting should not be marketed on the same level as MMA. According to Rockhold, fighters should always be encouraged to protect themselves at all times and not let their guard down.
However, slap-fighting was a no-go for the fighter because of the very rules that do not allow the fighters to protect themselves. Rockhold also bashed the Nevada State Athletic Commission and MMA officials who have sanctioned the vicious sport.
"I think the slap-fighting is stupid. It devalues everything we've built in this world and to promote it at the same stage, its like a big f**k you," Rockhold ranted about the Power Slap.
The former champion has also recently declared free agency and is training to make a return in either boxing or MMA, after being released from his UFC contract. Rockhold's last fight was against Paulo Costa at UFC 278 after a loss via decision in a bloody and brutal fight.
In case you missed it:
Dana White's Power Slap is a big 'F**K YOU' to UFC fighters, says Luke Rockhold in furious rant
Watch: Conor McGregor 'could've been DEAD'! Irish superstar gets run over by car in full speed