In the world of MMA, a strong chin is considered one of the most valuable assets a fighter can possess. A fighter with a granite chin can absorb punishment and keep fighting, even when faced with the most powerful strikes. How could this fighter get KO'd? IT'S IMPOSSIBLE…. or is it?  
Nothing is forever, in the world of MMA too.  As time passes on, there is one thing which we are certain about – The toughest of toughest chins can be broken. Here are some of the top chins in UFC history that were thought to be unbreakable, but have been cracked. Let's get started on the list.
Related: "100 percent," Leon Edwards confirms his first title defense against Kamaru Usman following dialogs with UFC
#5 Kamaru Usman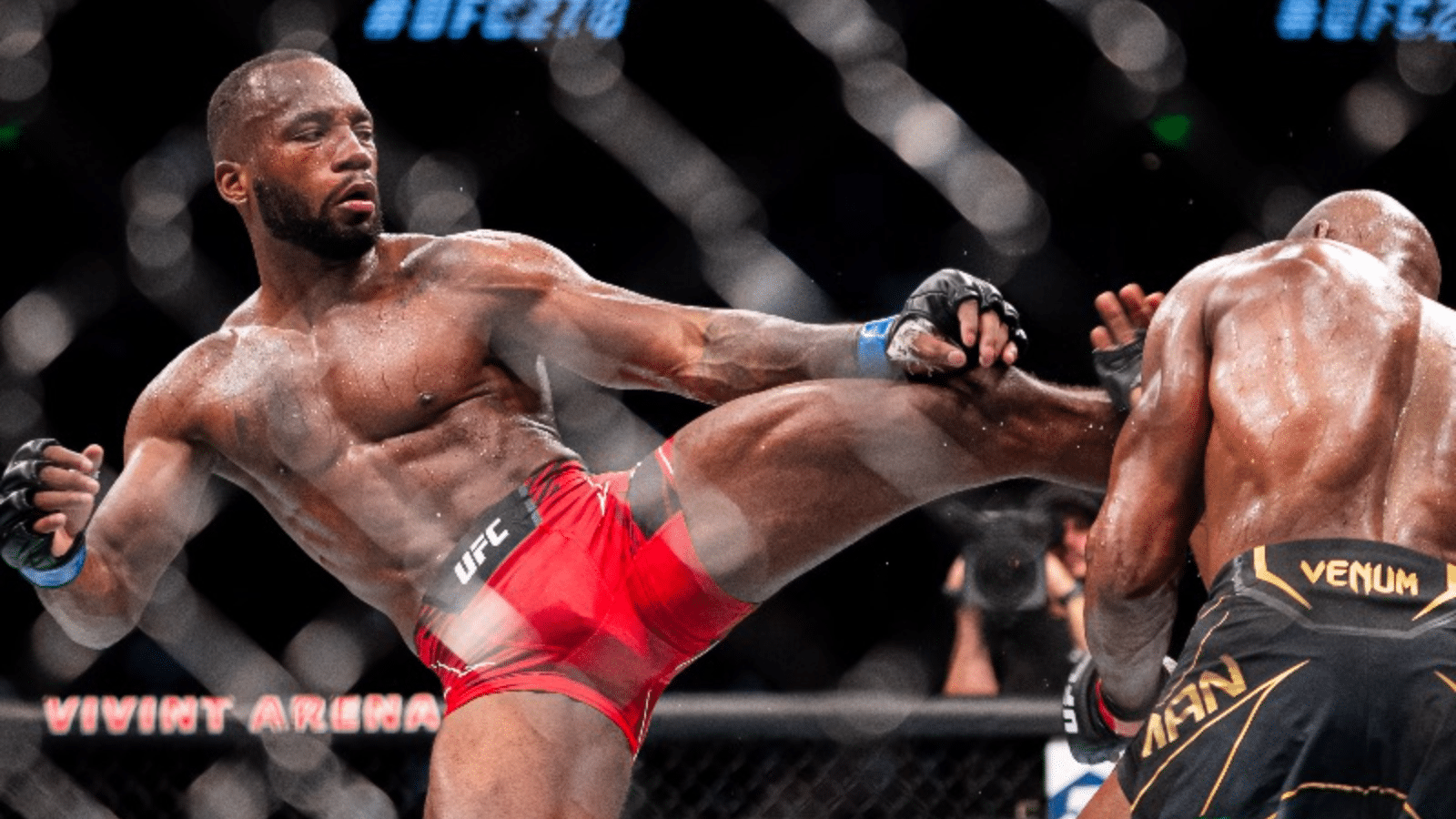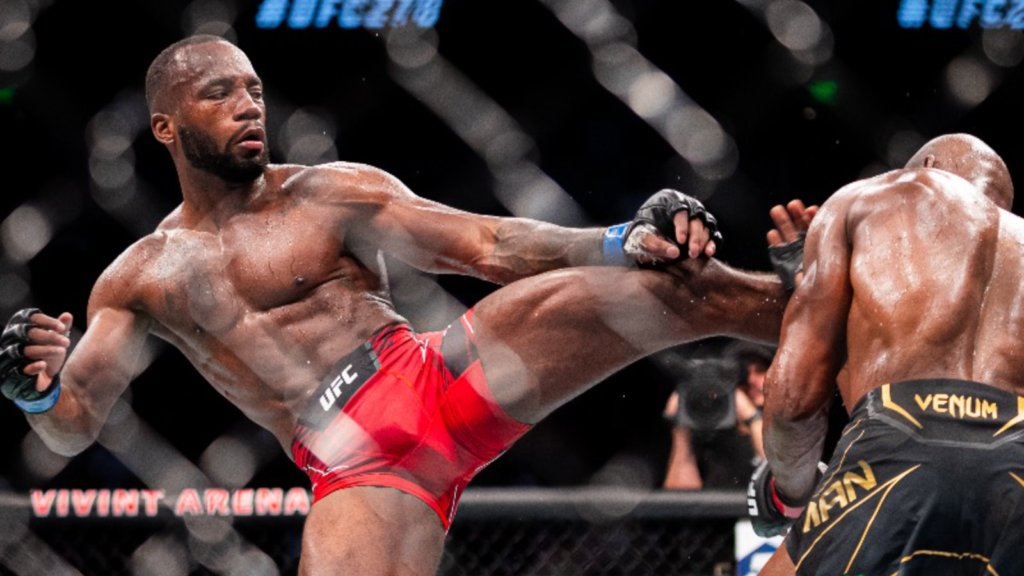 Kamaru Usman was exactly what he called himself to be in his nickname – A nightmare. A welterweight that strong, he was lapping the whole welterweight division which he had cleared, beating everyone in his weight class and then on his way to do it one more time.
Usman's pressure was immense and the whole fight, against Leon Edwards, we all thought it was a repeat of Usman's welterweight dominance. But, in a split second of the 5th round, a feint followed by a kick to the head of the Nigerian nightmare, Leon lived his own "Rocky" moment. Just like that, it was "HEADSHOT. DEAD" for one the most dominant forces in welterweight of all time.
#4 Mark Hunt
Mark Hunt, also known as "The Super Samoan," was known for his heavy hands and a granite chin. He seemed near immune to damage in some of his prime fights. Cro-Cop's "Left leg cemetery" barely did any damage to him. He beat 'The Axe Murderer' Wanderlei Silva, which is kind of a major thing to mention.
In his later career, Hunt's chin began to betray him though, as he was knocked out in four of his last five fights. JDS was the one who cracked Hunt with a spin kick to his head, and that's when we saw one of the toughest heavy-weights fall.
#3 Conor McGregor
Conor McGregor's chin has been a topic of discussion in the MMA community for several years. Known for his striking prowess and knockout power, McGregor's ability to take a punch was often called into question. He was rocked against Nick Diaz, but he was never going to be finished…and then UFC 257 happened.
After a competitive 1st round, Dustin unloaded some beautifully landed strikes. The diamond Dustin Poirier's right hand hurt him sending Conor to the mat and his left hand finished him. The loss marked McGregor's first KO defeat in the octagon and it was a bitter end to his comeback after a hiatus of over a year.
#2 Ben Askren
On July 7th, 2019 Jorge Masvidal pulled off one of the biggest upsets in UFC history by knocking out Ben Askren in just 5 seconds at UFC 239. The fight was highly anticipated, with Askren, a former Bellator and ONE Championship welterweight champion, making his UFC debut against the veteran Masvidal.
Many experts picked Askren to win due to his grappling abilities, but Masvidal had other plans. As soon as the fight began, Masvidal charged forward and landed a flying knee square on Askren's face, knocking him out cold. It was the fastest knockout in UFC history and sent the crowd at the T-Mobile Arena in Las Vegas into a frenzy. Askren on the other hand was never able to fully recover from this massive blow and retired from MMA after this fight.  
#1 Tony Ferguson
Ferguson is known for his aggressive and unorthodox style, which includes his trademark switch stance and unpredictable striking combinations. He is well-known for his relentless cardio, which allows him to keep up a high pace for the entire duration of his fights. El Cucuy knew how to bring that brutality into the octagon, and his lightweight run is something to be remembered for ages.
UFC 274 was the last shot for Tony and he seemed really zoned in on beating 'Iron' Michael Chandler. The 1st round displayed some shades of "Tony time", but in the opening moments of the 2nd round, Chandler knocked out Ferguson with a brutal front kick, totally shattering Tony completely. That being said, it will always be "Tony Time" for the MMA purists.
In conclusion, while a strong chin is a valuable asset in MMA, no fighter is immune to the power of a well-placed punch. Even the most unbreakable chins can be shattered in the UFC. It is a reminder that in the cage, anything can happen and that's what makes the sport so exciting.
Continue Reading:
Top 5 blockbuster UFC fights that we can expect in 2023